Vijay Mallya's extradition hearing to resume on June 13
Vijay Mallya's extradition hearing to resume on June 13
Written by
NewsBytes Desk
Edited by
Gaurav Jeyaraman
Jun 13, 2017, 10:05 am
3 min read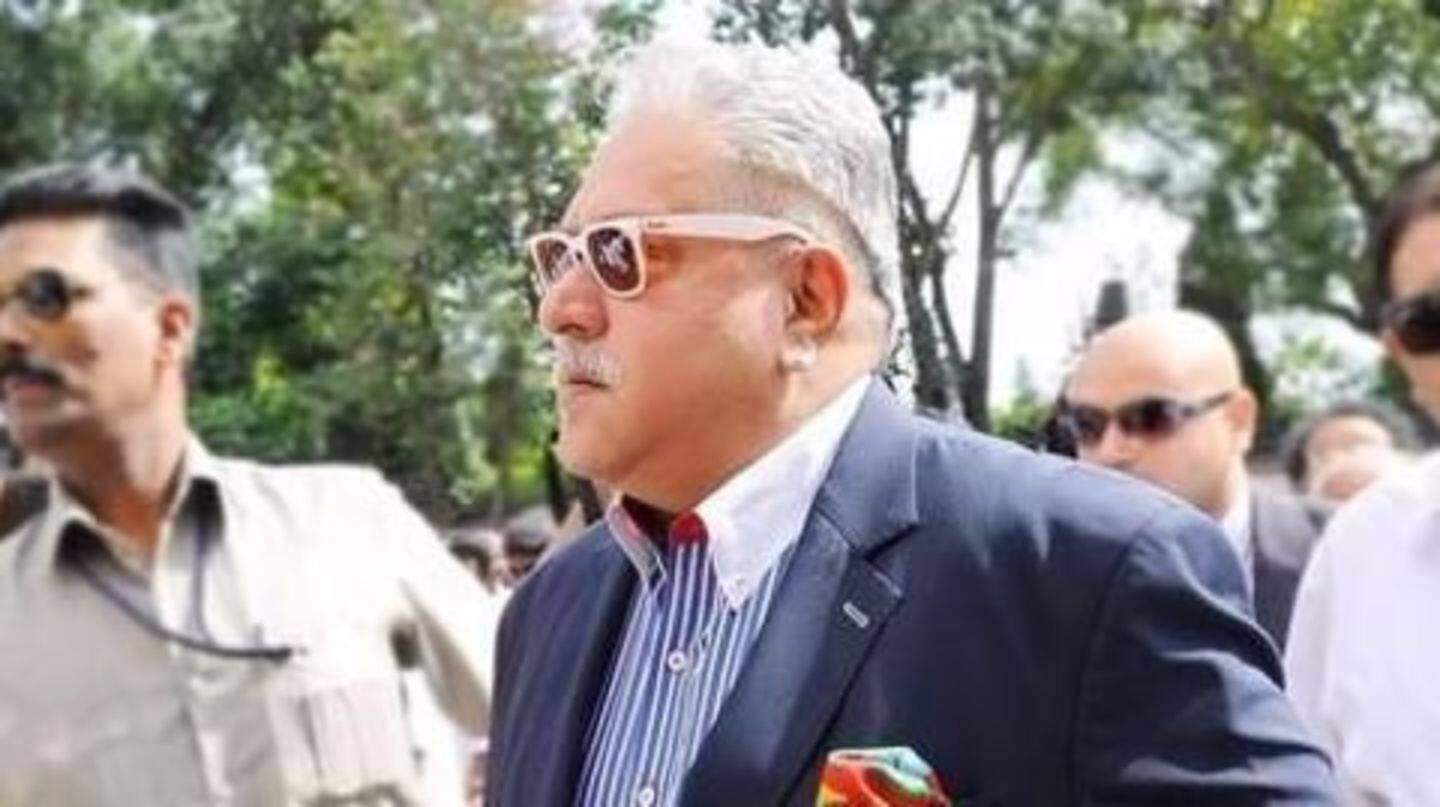 On June 13, the Westminster Magistrates Court in London will hear the extradition case of Vijay Mallya, where the Crown Prosecution Service will argue for the Indian government; CBI earlier provided officials necessary documents. If the judge approves, the case will be sent to the Secretary of State for the next stage of the process. Mallya will have many chances to appeal.
Vijay Mallya and UB Group
Vijay Mallya, at age 28, took charge of the United Breweries Group (UB Group) following his father's death, in 1983. UB Group had interests in liquor, pharma, paints, agrochemicals etc. and for little over two decades, it continued to grow into a sprawling conglomerate. In 2005, UB Group made its first foray into aviation and launched Kingfisher Airlines. Soon after, the trouble began.
In 2007, Kingfisher's acquisition of a loss making airline, Air Deccan was start of Kingfisher's troubles. By 2009, Kingfisher posted record losses of Rs. 5000 crore; in 2010, problems worsened when dozens of airplanes were grounded due to engine issues. Revenues shrank and UB Group came under strain in trying to bail out Kingfisher from mounting massive bank debts. In 2012 Kingfisher was grounded.
Declared wilful defaulter
In 2014-2015, failure to repay bank loans of Rs. 8000 crore, a banking consortium of 17 banks declared Vijay Mallya, Kingfisher Airlines and UB Group, as 'wilful defaulter'. Soon after, in March 2016, Mallya left the country and in Nov 2016, was declared an absconder.
Recent key developments in Vijay Mallya case
Last week, pursuant to a CBI enquiry ongoing in Mallya case, several arrests were made. Former IDBI Bank chairman and 3 officials were arrested on charges of money laundering. Bank officials were accused of receiving favours as they continued to grant loans to Kingfisher despite its abysmal financial health. 4 former Kingfisher employees have also been arrested for diverting bank-loans for personal use.
Vijay Mallya: UK okays request for his extradition
The UK secretary of state has approved India's request for extradition of Vijay Mallya and sent it to a district judge for consideration of a warrant, announced MEA spokesperson Gopal Baglay. India made a formal request on February 8, saying if it was accepted, it would demonstrate sensitivity towards our concerns. Mallya would have the right to appeal in higher courts against any decision.
Vijay Mallya arrested in London, granted bail in 3 hrs
In what is seen as the first-step toward bringing Vijay Mallya to India, reports have indicated that he was arrested by Scotland Yard in London. The Westminster Magistrates' Court granted him bail in 3 hours. However, Mallya's extradition hearing will begin. The ED said its agenda was to secure Mallya's court-appearance. Mallya's legal counsel argued that extradition "would be incompatible with" his human rights.
SC finds Mallya guilty of contempt of court, summons him
The Supreme Court has found businessman Vijay Mallya guilty of contempt of court, and has summoned him before it on 10 July. Mallya is currently in the UK and is absconding from Indian security agencies who seek to bring him back to book for defaulting on loans worth thousands of crores. Mallya owes over Rs. 9000 crore to banks in India.