Jio effect: Mega Vodafone-Idea merger announced
Jio effect: Mega Vodafone-Idea merger announced
Written by
Vaneet Randhawa
Mar 20, 2017, 09:48 am
3 min read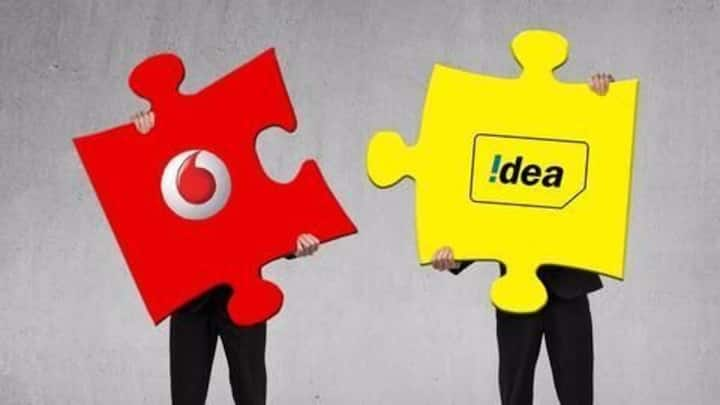 The long-awaited Vodafone-Idea merger has been announced, with the former holding 45%. Idea promoters will own 26%. Idea's parent company Aditya Birla will have the right to buy 9.5% stake at Rs. 130/share. The all-share merger is expected to create India's largest telecom entity in terms of revenue (43% market share) and subscribers (40%). The CEO and COO will be decided jointly.
Vodafone, Idea in 'exploratory' talks for mega merger
Idea Cellular and Vodafone India are "exploring" possibilities for a vital deal that could possibly translate into a merger. Idea and Vodafone's exploratory talks, if successful, may lead to the dislodging of Bharti Airtel as the market leader in the telco sector. The two tech giants are evaluating the hazards and opportunities of such an alliance.
Vodafone and Idea deny talks of merger
When reached for comment "Vodafone on its part has declined to comment on this news, Idea Cellular has called it "false and baseless".
Proposed merger may create a $16 billion worth entity
Vodafone that is expected to be in talks of a $11 billion IPO and Idea Cellular with a valuation of $5 billion; so the proposed merger could "create a telecom entity with a market cap of over $16 billion". The merger would also essentially mean that Vodafone will then not require coming out with an IPO, as Idea Cellular is already publicly listed.
Telecom companies and their current standing
According to TRAI data Airtel has 25.22 crore subscribers in India, Vodafone has 19.79 crore, Idea 17.46 crore while Reliance Communication has 10.25 crore. In terms of revenue: Airtel has Rs.62,000 crore, Vodafone has Rs.45,000 crore and Idea has Rs.35,000 crore. The telecom companies are trying to expand before Reliance Industries' Jio launches as it is expected to change the telecom business.
Vodafone-Idea Cellular merger confirmed
On Monday, Telecom operator Vodafone confirmed its participation in exploratory discussions for a merger with the Aditya Birla Group's telecom operator Idea Cellular. If the merger goes through, it will create India's largest telecom company with revenues of over Rs. 80,000 crore. According to M&A norms, revenue market share of the merged identity shouldn't exceed 50% in any circle.
Kumar Mangalam Birla to lead Vodafone-Idea merged entity
Aditya Birla Group chairman Kumar Mangalam Birla is expected to lead the entity created if Vodafone and Idea were to merge. Sources said the merged entity would have 12 directors, 3 from each company and six independent ones. There has been no official comment on the merger yet. If it goes through, the merged entity would be India's largest telecom company with 43% market-share.