Walmart to open 50 stores in India
Walmart to open 50 stores in India
Written by
Ramya Patelkhana
Mar 27, 2017, 08:23 am
3 min read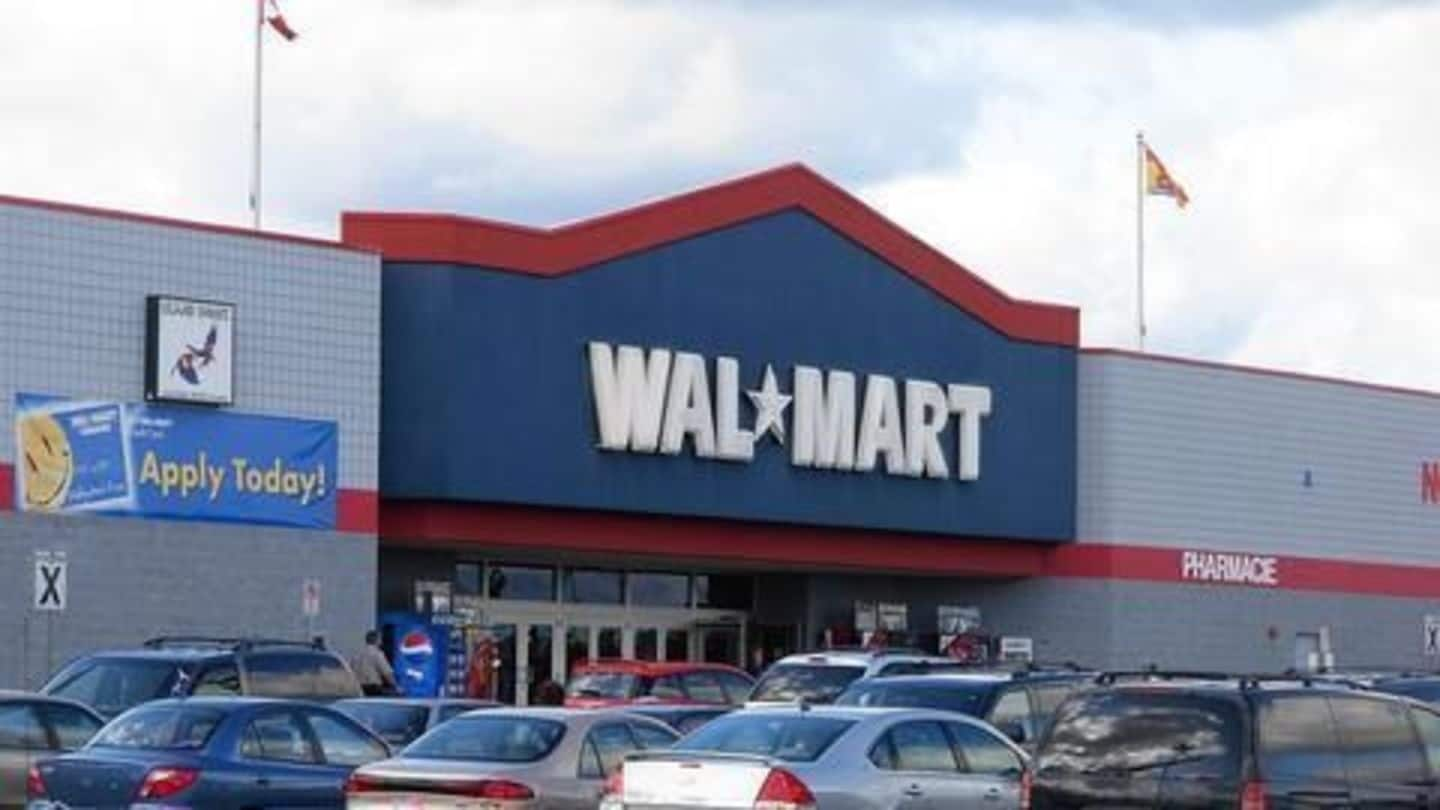 Global retail giant Walmart is looking at increasing its footprint in India, by setting up several stores across Uttarakhand and Uttar Pradesh. According to sources, it will open 20 stores in UP and Uttarakhand and 10 each in Maharashtra, Andhra Pradesh and Telangana. Walmart can create up to 40,000 jobs in UP. The stores will be opened in the next 3-4 years.
Walmart entered the Indian retail space in 2009, in a joint venture with Bharti Enterprises to "build and operate cash and carry superstores" under the "Best Price Modern Wholesale" name. As associates, the two businesses jointly built almost 20 superstores across India. However, Walmart and Bharti Enterprises parted ways in 2013 and the latter attached itself with the retail chain 'Easyday'.
Walmart to enter food retailing as government allows 100% FDI
Walmart India is reportedly evaluating policy guidelines to enter into processed food retailing as the government has relaxed food store rules allowing 100% Foreign Direct Investment in the sector. The company said it would come up with a "food-only" retail model, but won't jump into it quickly. It added the government's move would benefit all stakeholders, including consumers, retailers, and farmers.
Evaluating the policy guidelines
Walmart India CEO Krish Iyer stated: "We are currently evaluating all the policy guidelines, and we do not have an 'only food model' anywhere. So, we need to conceptualize, evaluate and come up with a model, which takes time."
Focus on food in cash and carry stores
CEO Iyer said food retail in the cash and carry businesses contributes to over 65% of Walmart India's business and that resellers are the most important channel for the company. He added the company would continue to focus more on food in their cash and carry stores. He stated the company's e-commerce experience (B2B) was good; over 50% of the purchases are digitally influenced.
Of 100% FDI in food-retailing, Food Processing Minister Harsimrat Kaur Badal said, "The response has been tremendous. There is a huge interest in foreign retailers coming to India. Be it Tesco, Walmart, Sainsbury's, Marks & Spencer's, Partridges, Waitrose or Holland & Barrett, all are keen."
Walmart focusing on private labels
Walmart India is reportedly focusing on its private labels; it said that customer buying proposition is, however, more crucial. The company said the idea of the private labels was to support the 'Make in India' program. In Feb'15, in order to boost profitability and increase revenue, Walmart introduced two private labels in India. The retail chain had launched 'Members Mark' and 'Right Buy'.