Priyanka Chopra to be honored with Dadasaheb Phalke award
Priyanka Chopra to be honored with Dadasaheb Phalke award
May 29, 2017, 06:07 pm
3 min read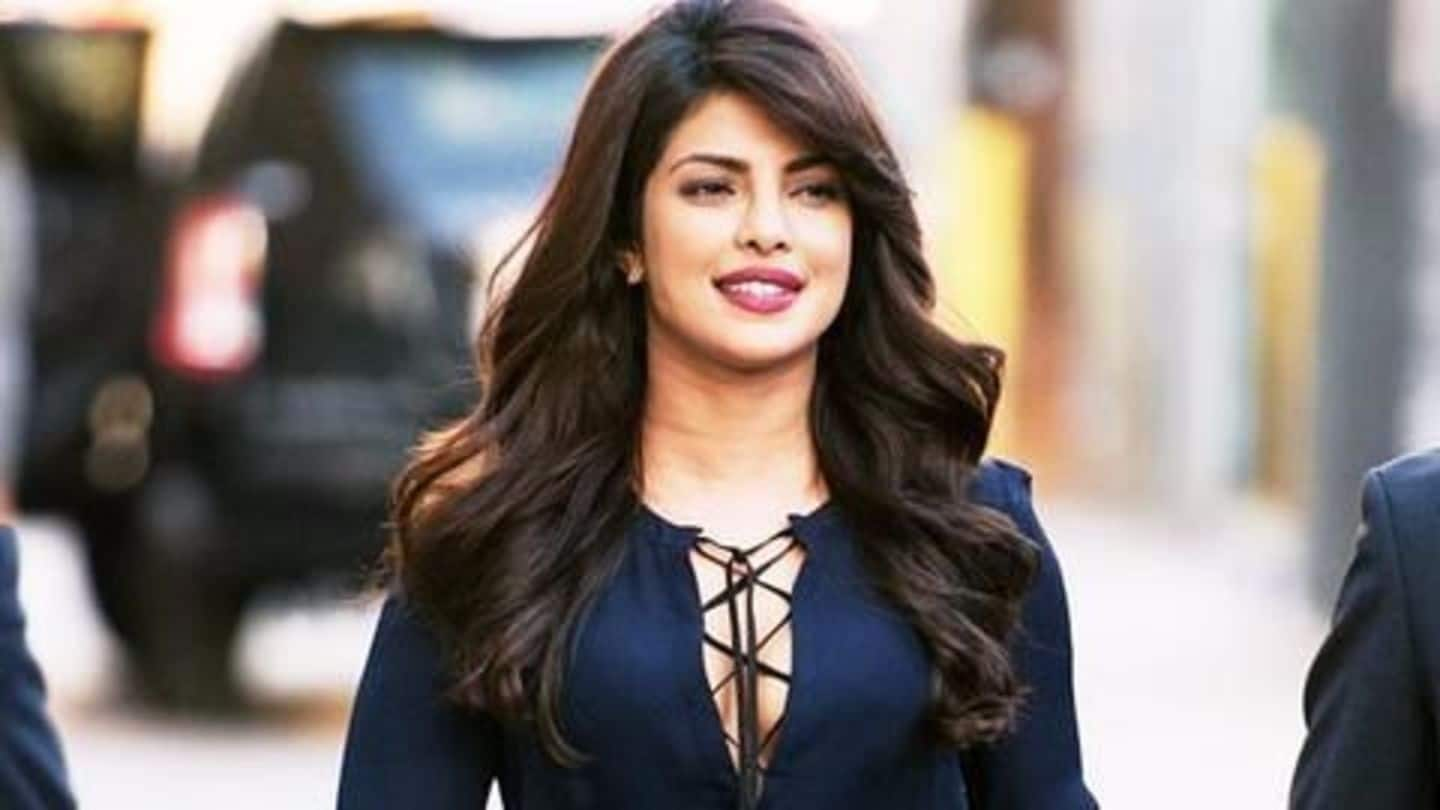 Priyanka Chopra has a new feather in her cap: the star will be the first to receive the Dadasaheb Phalke Academy Award for the 'International Acclaimed Actress'. Meanwhile, her mother Madhu Chopra will be honored with the 'Best Film' award for her maiden movie, 'Ventilator'. The award function is scheduled on June 1, though it is unknown if Priyanka will attend it.
Unfolding the mega brand - Priyanka Chopra!
In latest news, reigning queen Priyanka Chopra has just signed another Hollywood movie - this time with our beloved Sheldon Cooper! The star would be seen alongside 'The Big Bang Theory' actor Jim Parsons, Claire Danes and Octavia Spencer in 'A Kid Like Jake'. Was it luck? Sure. Was it talent? Of course. But how exactly did the beauty build her empire?
Thanks to her parents serving in the Indian Army, the small-town girl from Bihar kept changing cities throughout her childhood, and briefly went to the US for her studies. Then the fateful day came in 2000, when she became the fifth Indian to clinch the Miss World crown. That marked the start of her incredible journey in the entertainment industry.
Her major box office hits
Her Bollywood career has included several duds, especially in the beginning (remember 'Karam' and 'Drona'?), but she has given many critically-acclaimed hits too. Chopra's commercial winning streak came in 2011-12, when 'Don 2', 'Agneepath' and 'Barfi!' entered the list of India's highest-grossing movies.
So how much does PC actually make?
Last year, after enthralling audiences in 'Quantico', PC took the eighth spot in the Forbes Highest Paid TV Actresses list. With earnings of $11mn, she became the first Indian to enter the coveted list. Duff & Phelps, a reputed valuation firm, has estimated Chopra's per-endorsement fee at Rs. 4.7cr. Celebrity manages have pegged her endorsement fee at Rs. 1cr a day.
Natasha Pal, handling PC's PR since a decade
As adman Prahlad Kakkar says, PC is her "own business manager"; she chooses projects based on instincts, and then her team helps with the planning. That team is guided by Mumbai-based Natasha Pal, director at Vitcom Consulting, which has managed PC's public relations and digital strategy for 10 years. Pal says her instincts are proof of her "creative pulse".
Rohini Iyer, the woman behind the star
Enter Rohini Iyer, angel investor, entrepreneur. She signed a deal with PC in 2010, and then followed several high-profile assignments including with NFL, Guess and Disney. Chopra was a mix of talent and glamour, and was a money-spinning machine. What helped was, she could sing, and was familiar with American pop culture. Iyer's pitch? "Chopra's going to bring you one-fifth of the world's population."
International brands and titles helped
Forbes was not the only list she made it to: she also entered TIME's 2016 list of 100 Most Influential People in the World. 'Quantico' brought her two People's Choice Awards in a row. PC also became the first Indian celebrity that Pantene roped in to represent it globally. Celebrity managers feel at a time brands are increasingly focusing on diversity, PC's ethnicity helped.
And how does PC spend all her bucks?
In an interview with Bloomberg, PC said apart from her splurges, her hard-earned wealth goes into investments and philanthropy. Land in Goa and Mumbai were her best investments, she feels. An imprudent spend? A Rolls-Royce in 2013 to celebrate her ten-year anniversary in films.