Caitlyn Jenner sets new Twitter record
Caitlyn Jenner sets new Twitter record
Written by
Sripriya Yegneswaran
Jun 02, 2015, 02:49 pm
3 min read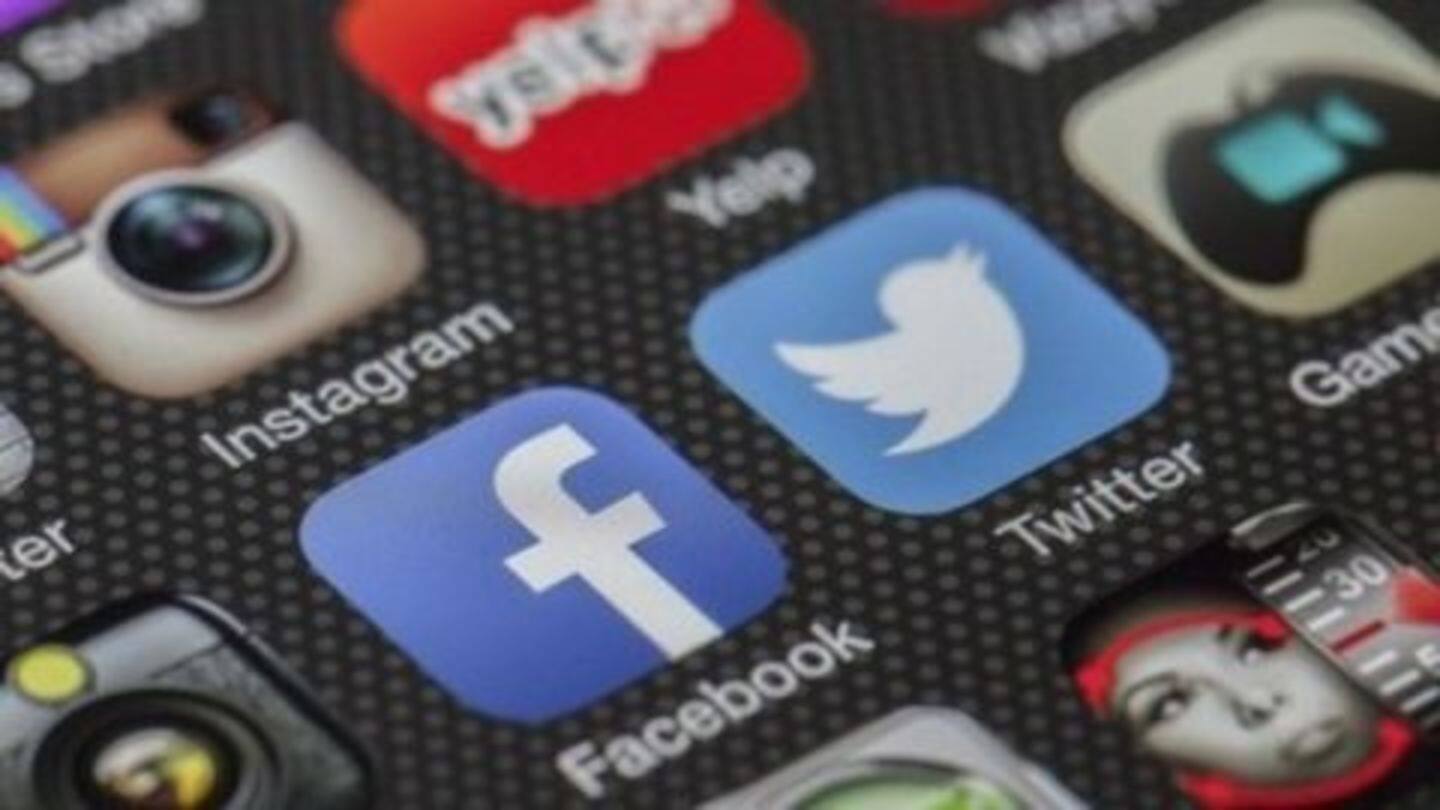 Caitlyn Jenner (formerly Bruce Jenner) made history once again, by gaining a million Twitter followers in 4 hours. She beat Barack Obama who had achieved this feat in 5 hours. Jenner made headlines with his glamorous cover shoot of Vanity Fair for Annie Leibovitz, where he revealed his name as Caitlyn. Kim Kardashian and his other daughters were all praises for him.
Jenner wins Gold at Olympics
Bruce Jenner was born on 28 October 1949 in Mount Kisco, New York. Bruce Jenner became an American hero after winning the decathlon in spectacular fashion at the 1976 Summer Olympics in Montreal, defeating Russian defender Nikolai Avilov . After his Olympic glory, Jenner became a spokesman for Wheaties and appeared on television and in films.
Bruce re-invents himself as an actor, sportscaster!
In 1981, Jenner replaced Erik Estrada on Chips and made appearances on Murder, She Wrote and The Love Boat. He re-invented himself again as a sportscaster during the 1984 Olympics, which were held in Los Angeles. In 1986, Bruce divorced his second wife and started entertaining the idea of transitioning. He started hormone therapy, electrolysis and plastic surgery but stopped after his 3rd marriage.
Bruce is owner of Bruce Jenner Aviation, a company that sells model aircrafts as well as aircraft parts. His net worth is estimated to currently be at about $100 million.
Bruce Jenner's revealing interview with Diane Sawyer
On 24 April 2015, in an episode of 20/20 with Diane Sawyer, Jenner opened up about his feminine side, saying that for "all intents and purposes I am a woman". This came as the first verbal confirmation from the Olympian of his transitional journey. Soon after, an array of Hollywood celebrities like Ellen Degeneres, Lady Gaga and Tim Fallon cheered him on Twitter.
Jenner sets a date for his transformation
In the latest episode of Keeping Up With the Kardashians, Bruce Jenner divulged his plans to go ahead with the gender reassignment surgery in spring. Jenner also told his children that he planned to do "a few more things" with his face before having the operation. While his stepdaughter Kim Kardashian was all in support for her step-father, Khloe and Kendall were clearly shaken.
Kim Kardashian extends her support for Bruce Jenner
She said on Twitter that "Love is the courage to live the truest, best version of yourself. Bruce is love. I love you Bruce. #ProudDaughter"
Bruce Jenner won't be in Australia for recovery
Jenner's spokesperson informed the Daily Mail Australia that the 65 year old was not moving to Byron Bay, New South Wales. New Idea had reported in their latest issue that Bruce Jenner was in talks to procure the AU$8.2 million property, where he plans to heal from his surgery. Notably, the Keeping Up With The Kardashians segment on Bruce is being aired across the globe.