FCAT directs 'A' certificate for 'Lipstick Under My Burkha'
FCAT directs 'A' certificate for 'Lipstick Under My Burkha'
Apr 26, 2017, 11:23 am
3 min read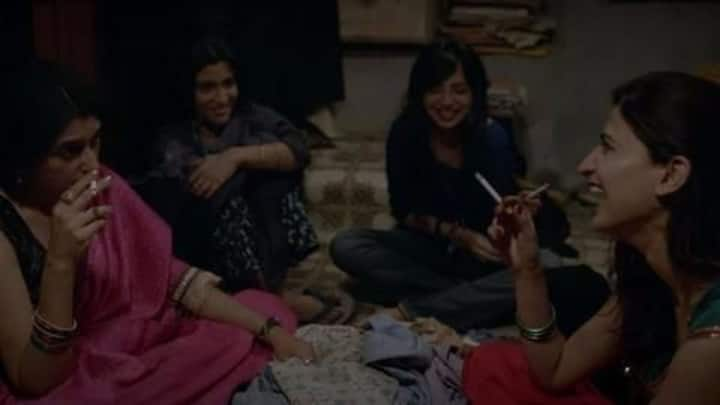 The Film Certification Appellate Tribunal has directed the Central Board of Film Certification to issue an 'A' (Adult) certificate to 'Lipstick Under My Burkha', which has till now been denied certification. It found "no violation of guidelines; neither the visuals nor the dialogues are contemptuous of racial, religious or other groups". However, it recommended sex scenes be shortened. Cuss words can stay, it ruled.
The movie titled 'Lipstick under my Burkha' explores lives of 4 female protagonists living in a small town who attempt to break free from societal barriers. It's directed by 33-years old Alankrita Shrivastava who also directed Turning 30 which released in (2011). The film has won 'Spirit of Asia' prize at Tokyo International Film Festival and Oxfam Award for Best Film on Gender Equality.
Director Alankrita Shrivastava explains: "(The) Burkha is a metaphor for hidden passion and desire of these four women, who want to break free from their conservative backgrounds." She adds, "Through these four women, I tried to explore my inner desires."
Censor Board refuses certification to Prakash Jha's film
'Lipstick under my Burkha', a Prakash Jha production has been denied a certification by the Central Board of Film Certification (CBFC). The film starring renowned actors including Konkana Sen, Ratna Pathak Shah was refused certification on the rationale that "The story is lady oriented, their fantasy above life." The film's director has criticized CBFC's decision and called it an "assault on women's rights."
Why is CBFC denying certification?
A CBFC letter states: "There are contentious sexual scenes, abusive words, audio pornography and a bit sensitive touch about one particular section of society, hence film refused under guidelines." CBFC Chief, Pahlaj Nihalani reiterated: "The film was not cleared by examining committee and then it went to revising committee which also declined certification. Makers can now approach FCAT and get it cleared from there."
Controversial 'Lipstick Under My Burkha' heads to Golden Globes
Despite a snub by the CBFC, 'Lipstick Under My Burkha' will now be an official entry in the next Golden Globes, likely to be held in January 2018. It was chosen as one of the official Hollywood Foreign Press Association Screening entries at the Los Angeles International Film Festival during April 5-9, which makes it eligible for the Golden Globes.
"Lady-oriented" film cannot be denied certification: FCAT
The CBFC has "misdirected (itself) in denying certification on the ground that the story of the film is women oriented. There cannot be any embargo on a film being women-oriented or containing sexual fantasies and expression of the inner desires of women," the FCAT said.