Bombay HC rejects petition demanding probe into Jiah Khan's death
Bombay HC rejects petition demanding probe into Jiah Khan's death
Written by
Vaneet Randhawa
Edited by
Gaurav Jeyaraman
Feb 09, 2017, 12:25 pm
4 min read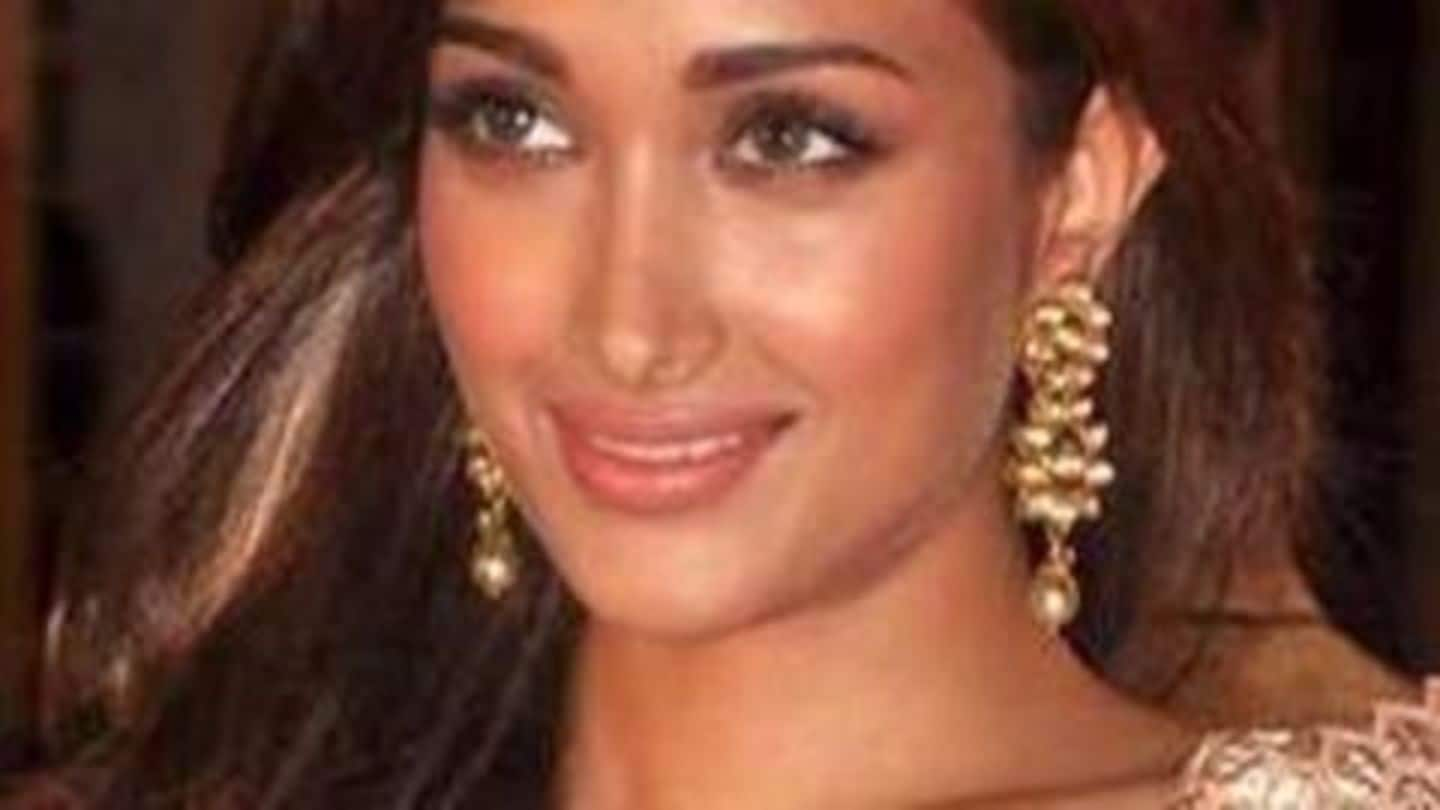 According to reports, the Bombay HC rejected Rabia Khan's petition which demanded an SIT probe into the death of her daughter, Jiah Khan. In her petition, Rabia sought the formation of a special investigation team and monitoring of the probe by the HC. She claimed that her daughter's death was not suicide, but a case of homicide by Jiah's then boyfriend-actor Sooraj Pancholi.
Jiah Khan commits suicide
Bollywood actress Jiah Khan also known as Nafisa Khan was found hanging in her apartment on 3 June. No suicide note was found. Her body was sent to the Cooper hospital for a post-mortem examination. Her body was found around 11 pm by her mother. Jiah's boyfriend Sooraj Pancholi was questioned as he was the last person she had spoken with.
Jiah Khan leaves a suicide note
In a 6-page suicide letter, the actress made shocking revelations about her relationship. The letter did not mention anyone by name. The letter had also shed light on Jiah's pregnancy and abortion. The letter revolved around Jiah Khan's fragile state of mind at that time, but more importantly, implicated her boyfriend Sooraj Pancholi for abetting her suicide; he was later arrested for it.
Sooraj Pancholi released after 21 days
Sooraj Pancholi had been detained for 21 days and was released on bail on the charges of abetting suicide. If proved, he could be jailed for the maximum of ten years.
Sooraj Pancholi cleared of Jiah Khan murder charge
All the evidence pointed towards suicide, according to the police. The Mumbai Police charge sheeted Sooraj Pancholi for abetting in suicide and cleared him of any charges of murder. This however, came as a shock to Jiah Khan's mother, who alleged that the police had not done enough investigation and said that she would take the matter to Bombay HC.
Bombay HC calls in CBI for further probe
The Bombay High Court handed the case to CBI to probe whether it was a suicide or a homicide. As a result of this order, the CBI took over the case from the Special Investigation Team (SIT) of Maharashtra Police. This order came as a result of Jiah Khan's mother Rabiya Khan's plea filed in October 2013, seeking a probe by the CBI.
Apparently, US cares more about justice than India
US had extended forensic and technical help to the Mumbai police in the case. On the other hand, CBI had initially not wanted to get involved saying that the agency was overburdened with pending cases.
CBI searches Aditya Pancholi and his son's residence
The Central Bureau of Investigation searched Aditya Pancholi and his son Sooraj Pancholi's residence. Their spokesperson said they had recovered "incriminating" documents and articles from their place. Delhi CBI though did not reveal what the nature of these evidence was said "documents include various forms of correspondence between the couple''. The investigative team said more searches may be conducted if the need arises.
Gruesome details about Jiah-Sooraj revealed in CBI chargesheet
The CBI filed its charge sheet in the Jiah Khan murder case and provided shocking details about her pregnancy. It goes to show how Sooraj Pancholi aided her in her abortion by extricating the foetus himself. Though this doesn't prove he killed her but the abortion emotionally wrecked Khan leading to her suicide. This makes the abetment to suicide case against Pancholi stronger.
Jiah Khan's death staged: UK forensic expert
Adding controversy to a three year old case, a UK forensics expert has stated that actor Jiah Khan's suicide was most likely staged to look like a suicide. Jason Payne-James stated that marks on her face and neck indicate foul play, contradicting the CBI's report which ruled out murder. Jiah Khan's mother intends to use the report in a court hearing on 21 September.