Kangana-Hrithik case: Kangana finally records her statement
Kangana-Hrithik case: Kangana finally records her statement
Written by
Vaneet Randhawa
Edited by
Ramya Patelkhana
May 02, 2016, 04:25 pm
4 min read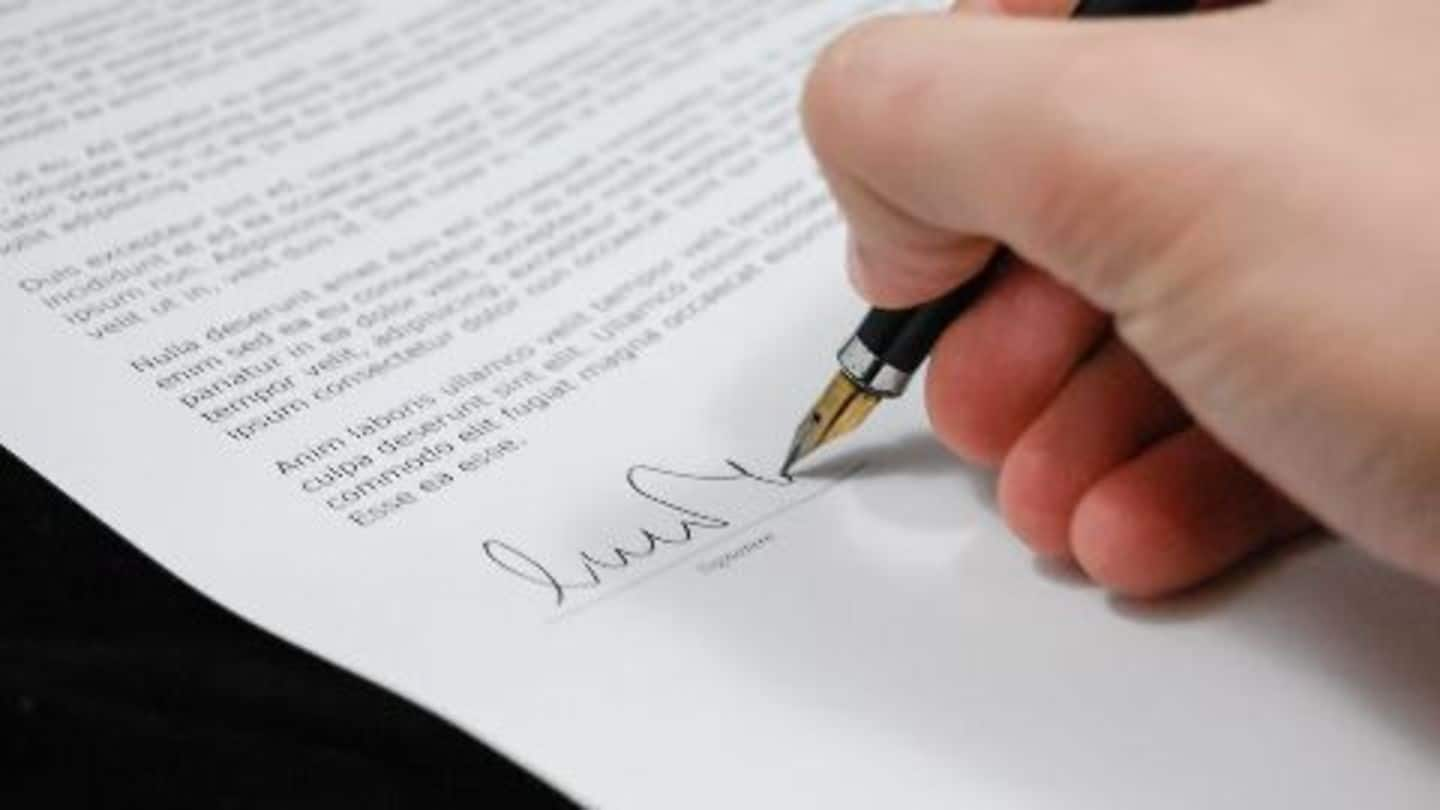 In the Kangana-Hrithik ongoing case alleging identity theft, actress Kangana Ranaut today recorded her official statement. While Hrithik's counsel hailed the step, they called it 'delayed' and 'dramatic'. Kangana's lawyer maintained that Ranaut was "fully convinced that there is no impostor" as claimed by Hrithik. In the last week, Kangana's ex-boyfriend Adhyayan Suman too spoke on the issue claiming Kangana was 'obsessed' with Hrithik.
Hrithik sends a legal notice to Kangana, seeks apology
Kangana Ranaut referred to Hrithik Roshan as her 'silly ex' on Twitter; to which Hrithik replied saying "ther r more chances of me having had an affair with d Pope". Following the Twitter spat, Hrithik sent a legal notice to Kangana. He asked her to call a press conference and apologize and mention that she hadn't meant him as her 'silly ex'.
Kangana charges Hrithik with intimidation and threat
Replying to Hrithik's notice, Kangana Ranaut retorted with a legal notice of her own to Hrithik. She charged the star with "intimidation and threat under respective sections of the Indian Penal Code". In his notice, Hrithik had asked Kangana to apologise or "else he would make all her correspondence to him public." She called Hrithik's notice "absolutely baseless, unsubstantiated, unwarranted and uncalled for."
The curious case of 1439 mails
Hrithik claimed that on 24 May 2014, Kangana had approached Hrithik at Karan Johar's party and had thanked him for sending her an email appreciating her work in Queen. Hrithik brought to Kangana's notice that he hadn't seen the movie and some imposter had emailed her. Further, Hrithik revealed that on giving her his real id, she sent him a barrage of 1439 emails.
Hrithik alleges someone used his name to message Kangana
In a press release, Hrithik had told the media that someone was impersonating him through a fake email id and had contacted Kangana (he also said he had filed a legal complaint regarding this fake id on 12 December 2014).
Hrithik says Kangana suffering from Aspergers
Hrithik further alleged that while shooting for Krrish 3, Kangana, in an inebriated state had created a scene, for which her sister Rangoli had later apologised. Hrithik claimed that Kangana's sister had said that the actress was suffering from Asperger's Syndrome. Kangana denied any such claims, saying that she was not suffering from any mental disorders and called Hrithik 'his own illusionary narcissist'.
What is Asperger syndrome
Asperger syndrome is an 'autism spectrum disorder (ASD)' considered to be on the "high functioning" end of the spectrum. Affected people have trouble with social intercommunication and display a restricted spectrum of interests and/or engage in repetitive behaviors.
The fight gets uglier: Kangana calls Hrithik a 'liar'
Speaking on the clarification given by Hrithik Roshan claiming identity theft, Kangana Ranaut's counsel said that his "statements made to the media are nothing but efforts to gain public sympathy." Advocate Rizwan Siddiquee said Hrithik was trying to wash his hands off after "criminally" threatening Kangana with legal notice. Siddiquee said that Kangana was a popular star and didn't need him to garner publicity.
Krrish vs Queen: Kangana asks media to give her 'space'
While talking to media regarding the legal battle with actor Hrithik Roshan, actress Kangana Ranaut asked the media "to give celebrities their personal space." She said that she would talk about it but right now she wanted "her own space". Legal counsels of both actors stated that there was a necessity for a "closure to the matter" which had turned "ugly".​
Hrithik's tweet lands him in legal trouble
The Hrithik-Kangana affair took an unexpected turn when Hrithik was served a legal notice by Abraham Mathai, President-Indian Christian Voice, demanding a written public apology within seven days. The notice filed under IPC Section-295A for intending to outrage religious feelings was incidentally sent by Rizwan Siddique, Kangana's lawyer. On 28 Jan'16, Hrithik had tweeted that he 'was more likely to be dating the Pope'.
Kangana wants Hrithik arrested for sharing her mails
The Kangana-Hrithik spat took another ugly turn, with Kangana's lawyer seeking Hrithik's arrest. In a letter to the Commissioner of Police, Kangana has alleged that Hrithik "malafidely and mischievously" distributed emails sent by Kangana to him with non-concerned third parties. She demanded Hrithik's arrest under section 151 of the Indian Penal Code for sharing her pictures with the intent to malign her reputation.
Kangana stalling the investigation: Hrithik
Kangana Ranaut is likely to record her statement with the cyber crime cell on April 30. Previously, Hrithik had alleged that Kangana was stalling the investigation by refusing to record her statement. Reportedly, when the cyber cell team had visited Kangana's place, they were told she was not at home. Kangana's lawyer rubbished claims of Kangana's disappearance, blaming Hrithik's PR for misleading the media.