Kapil Sharma Show gets good ratings but continues to nosedive
Kapil Sharma Show gets good ratings but continues to nosedive
Written by
Ramya Patelkhana
Apr 16, 2017, 11:42 am
3 min read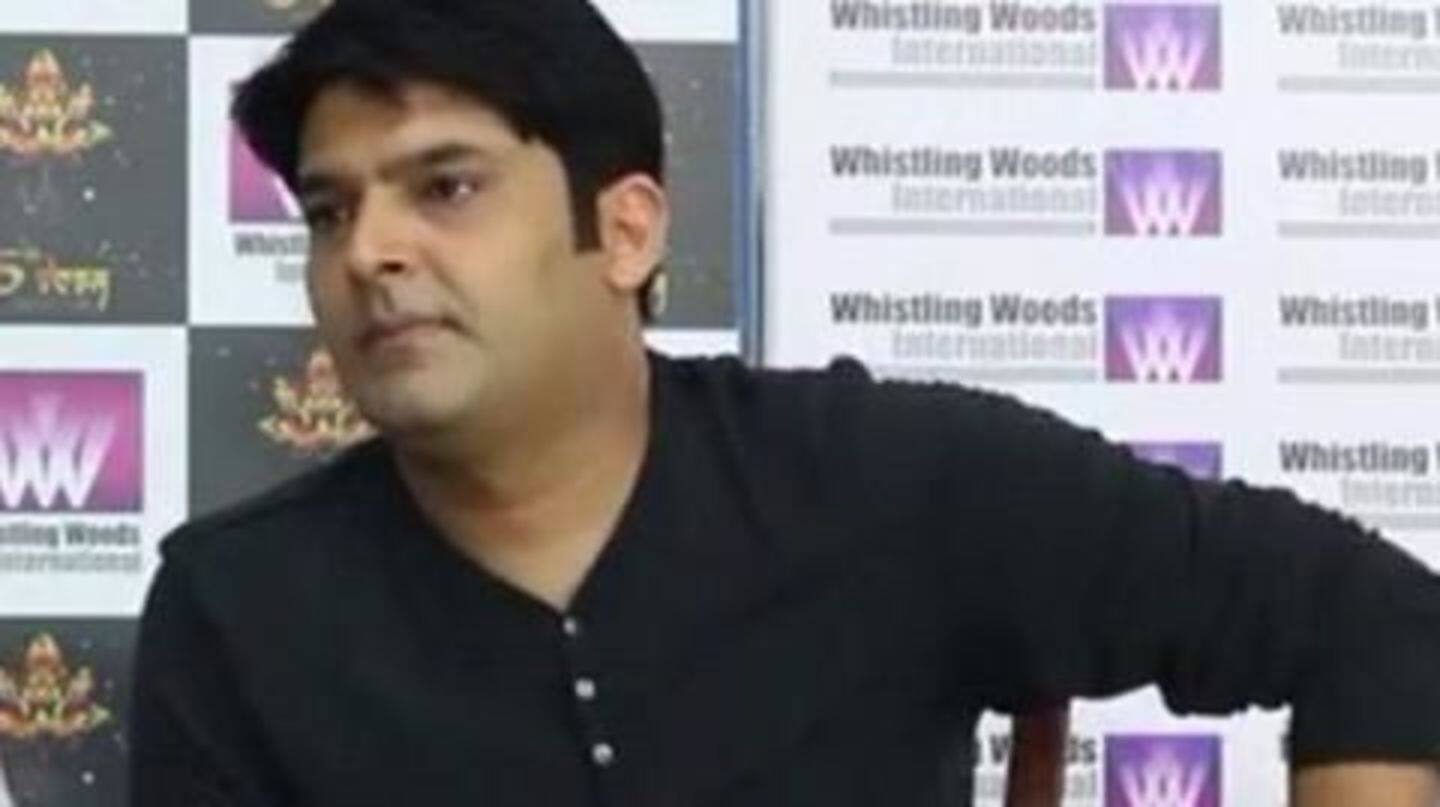 Data from the Broadcast Audience Research Council showed that the 'Kapil Sharma Show' fared better than Indian Idol Grand Finale, where Sunil Grover made a guest appearance. However, on observing past trends it emerged that the Kapil Sharma Show's ratings were dipping severely on a week-on-week basis. The Kapil Sharma Show garnered 4.6 million impressions as against 6 million impressions two weeks earlier.
Kapil Sharma's mid-air fight with Sunil Grover
Popular comedian Kapil Sharma and the 'Kapil Sharma Show' team were returning after performing stage shows in Melbourne and Sydney. Aboard a Melbourne-Delhi flight, Kapil under the influence of alcohol started using foul language, disturbing co-passengers. When Sunil Grover, who plays Rinku Bhabhi and Dr. Mashoor Gulati on the show, intervened to calm him down, he abused him and hit him with his shoe.
Sunil Grover planning to quit the show
Sunil Grover, who was very hurt by Kapil's disrespectful behavior, said he wasn't in a mood to appear on the show. Grover said it had become a matter of respect for him. He also said it would be beyond his dignity to stay on the show as he wasn't at fault. He denied signing other shows as he was busy with live shows.
Media reports suggested it wasn't for the first time that Kapil Sharma behaved in such an unruly manner. Not only Grover, but other actors on the show like Ali Asgar, Kiku Sharda, and Chandan Prabhakar have also suffered because of Kapil's temper.
Kapil unable to fill in the vacuum created
The Kapil Sharma Show's actors Sunil Grover, Chandan Prabhakar, Ali Asgar and Sugandha Mishra said they do not wish to return to the show. Kapil is unable to fill the vacuum created by the actors' absence on the show. While he did manage to rope in veteran comedian Raju Shrivastav on the show, he has not been able to create any magic yet.
Kapil Sharma-Sunil Grover fight: Will Sharma's show face the axe?
Kapil Sharma must have never imagined that things would take a turn for the worse, after his mid-air brawl with his co-star Sunil Grover. The fight cost him dearly as his show, 'The Kapil Sharma Show', which was to be renewed this month in a Rs. 106cr deal, wouldn't apparently be renewed. The show, which is falling apart, received a one-month extension from Sony-TV.
Sunil Grover to launch own show after Kapil Sharma tiff?
In what could end the Kapil Sharma-Sunil Grover tiff, India Today reported that Grover had signed a deal with Sony for his own show. Sharma's ex-girlfriend Preeti Simoes, former creative-director of The Kapil Sharma Show, will reportedly be associated with Grover's new-programme. Ali Asgar, Chandan Prabhakar and Sugandha Mishra will also be a part of his show. Kiku Sharda would continue in Sharma's team.