SC dismisses plea seeking stay on Padmavati's release outside India
SC dismisses plea seeking stay on Padmavati's release outside India
Nov 28, 2017, 12:58 pm
3 min read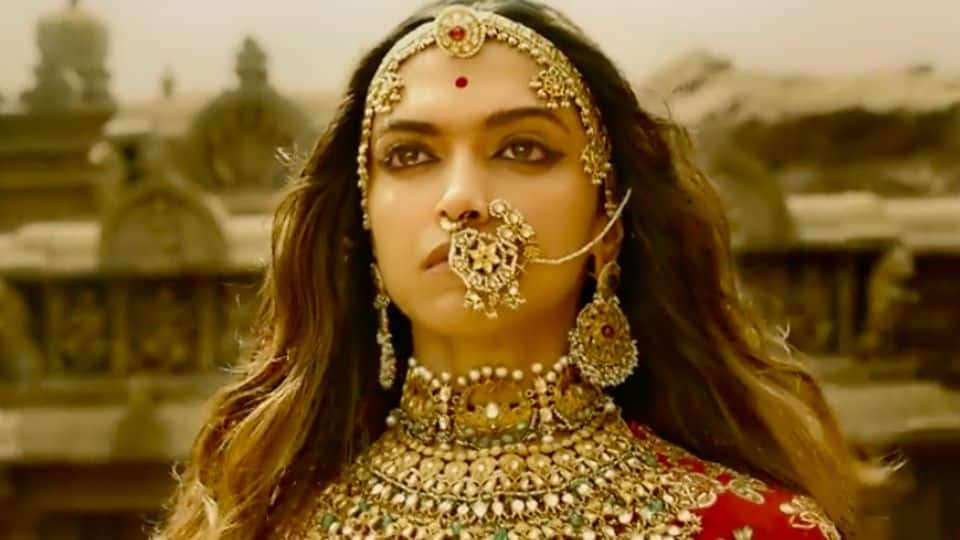 The SC has dismissed a second plea against 'Padmavati', which had sought a stay on its release outside India. Lawyer ML Sharma had sought filing of a case against the makers for defamation and violation of the Cinematography Act, among others. The SC also rebuked people in 'responsible positions holding public offices' for commenting on 'Padmavati' even before the censor board had certified it.
As India fights over 'Padmavati', UK clears it for release
After India heckled, booed and threatened it, 'Padmavati' has now been cleared for release in the UK. Amusingly, the Karni Sena has warned it will burn theatres in Britain if they screen it. However, the producers have said they will wait for the Indian censor board to clear the film first: it will be screened in India before Britain, they insist.
Petition in SC seeking stay on movie's release outside India
In Britain, 'Padmavati' has been cleared for release without any cuts with a 12A rating: children under 12 can't watch it unless accompanied by an adult. Comments on the film on the censor board website say "moderate violence, injury detail." Meanwhile, after quashing an earlier plea seeking its ban, the SC has agreed to hear another requesting a stay on release of Padmavati outside India.
Censor board returns Padmavati's application over 'technical deficiencies'
The Indian censor board earlier returned Padmavati's certification application, attributing the decision to incomplete paperwork and non-submission of several important documents. According to reports, it hasn't watched the film yet. Rules say a movie has to be submitted at least 68 days before release.
After movie ban, MP considers chapter on Padmavati in schools
MP, which has banned the film, now says it will include a chapter on Padmavati in the state's school syllabus. "Our children will get to know about her greatness from books and not from distortions," said CM Shivraj Singh Chouhan. Apart from MP, Punjab, Rajasthan and UP have banned the movie. Gujarat also recently joined this list.
Karni Sena changes stance, but not okay with release outside-India
Meanwhile, the Karni Sena has changed its stance: earlier they wanted Padmavati screened before its representatives, but has agreed to withdraw protests if Mewar's erstwhile royal family approves it. Earlier, Arvind Singh Mewar, a descendant of Rawal Ratan Singh, had said he was ready to mediate. One Karni Sena member said they'll go to the "international court" to get the movie banned, if needed.