Pratyusha Banerjee's short film to be released online
Pratyusha Banerjee's short film to be released online
Written by
Ramya Patelkhana
Edited by
Vaneet Randhawa
Mar 28, 2017, 08:20 am
3 min read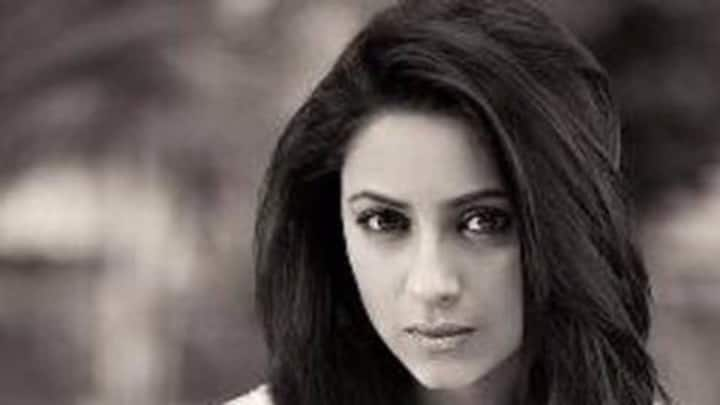 Late actress Pratyusha Banerjee's best friend Kamya Punjabi will be releasing the last short film Pratyusha shot before committing suicide, on her first death anniversary on 1st April. The film titled 'Hum Kuch Keh Naa Sakey' revolves around heartbreak and depression, the alleged reasons for the actress' suicide. The film was shot a month and a half before she committed suicide.
TV actress Pratyusha Bannerjee commits suicide
Actress Pratyusha Banerjee of TV series Balika Vadhu fame committed suicide yesterday at her Goregaon residence in Mumbai. According to the police, Pratyusha's fiancé, actor-producer Rahul Raj found her hanging from a ceiling fan. She was rushed to the Kokilaben Ambani Hospital, where doctors declared her dead and informed the police. The 24-year-old was well known for her debut as Anandi in Balika Vadhu.
Pratyusha's boyfriend charged for abetting in suicide
4 days after TV actor Pratyusha Banerjee committed suicide, the Mumbai police have charged her boyfriend Rahul Raj Singh for abetting her suicide. Rahul Raj has been hospitalized since Sunday after he complained of chest pains. Pratyusha's colleagues have alleged that the couple's relationship was 'messy'. Further, they said that Pratyusha's boyfriend was cheating on her and had also slapped her in public.
Bombay HC grants interim bail to Rahul
On 12 April'16, the Bombay High Court had granted Rahul Raj Singh an interim bail in connection with Pratyusha Banerjee's suicide case. However, Rahul, charged with abetment of suicide, was granted the protection against arrest only till 18 April'16.
Bombay HC rejects transfer-plea, boyfriend claims Pratyusha had problems
The Bombay HC rejected the appeal of Pratyusha Banerjee's mother Shoma Banerjee for transferring the case to the Crime Branch. HC noted that the Mumbai police was conducting a "fair and proper" probe into the alleged suicide. The court's decision came at a time when Pratyusha's boyfriend has opened up about the actress. He claimed that she had mismanaged finances and a drinking problem.
Pratyusha's parents demand CBI probe
The parents of actor Pratyusha Banerjee have lambasted the Mumbai police for their investigation into her death and demanded a CBI probe into the incident. They said they would launch a signature campaign in her home town Jamshedpur to garner support for the CBI probe. The campaign will take place between 5pm and 8pm at Bata Chowk in Sakchi market.
Pratyusha's boyfriend forced her into prostitution?
Neeraj Gupta, the advocate for Pratyusha Banerjee's parents said transcripts of the last phone conversation between Pratyusha and her boyfriend reveal that he forced her into prostitution. Pratyusha is heard saying "I had not come here to sell myself. I came here to act, and where are you putting me today." The conversation took place half an hour before she was found dead.