India's Vice President greets the nation on Raksha Bandhan eve
India's Vice President greets the nation on Raksha Bandhan eve
Edited by
Vaneet Randhawa
Aug 18, 2016, 09:10 am
3 min read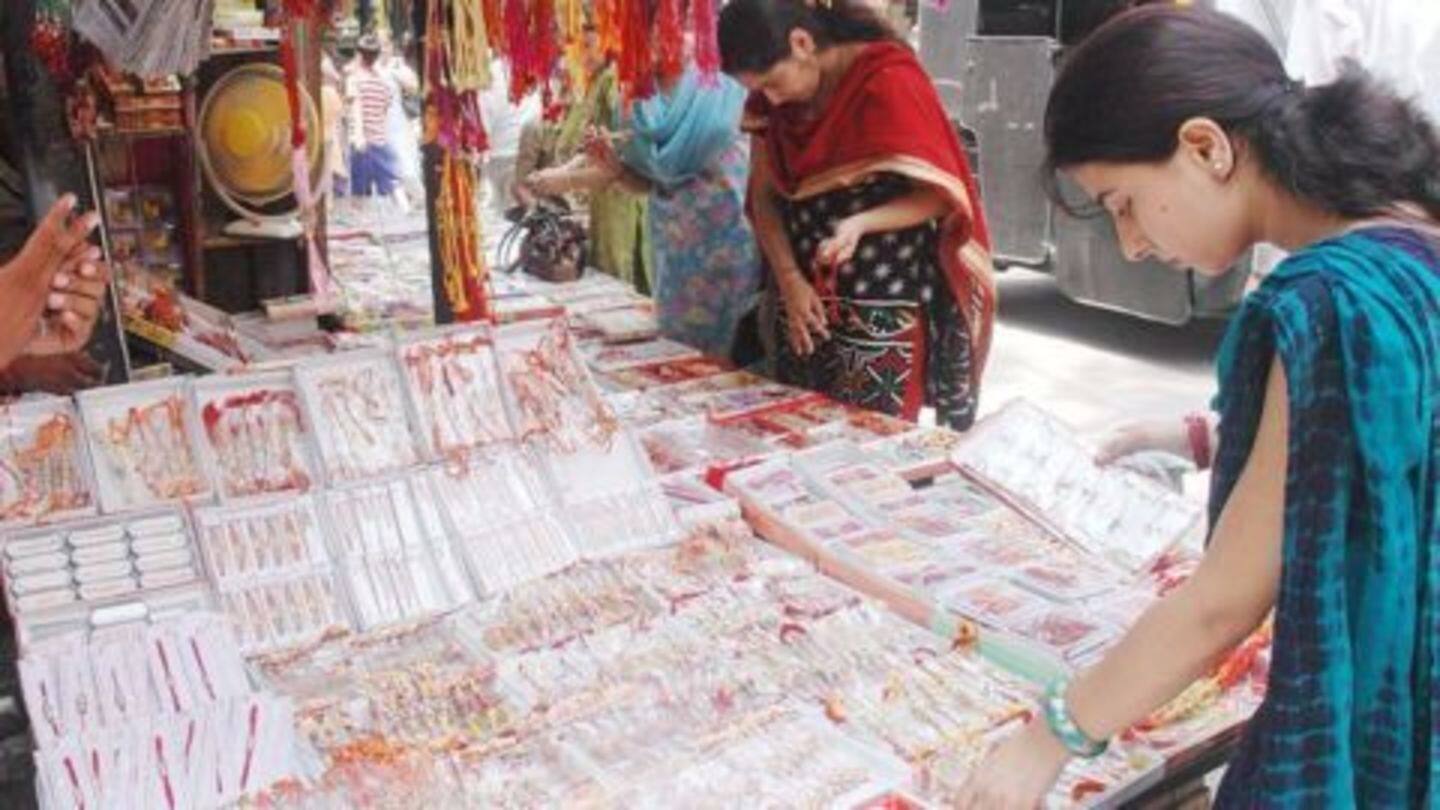 Shri M. Hamid Ansari- Vice President of India addressed the people of India on the propitious occasion of Rakshabandhan. In a message, he stated that Rakshabandhan affirms the close-knit bond of affection and respect between brothers and sisters in our nation. DTC will provide free rides on its buses to all the female riders on the festival of Raksha Bandhan on 18th August.
Raksha Bandhan is an ancient festival that falls during the monsoons every year. It was a custom in Rajasthan wherein Rajput queens used to send rakhi threads to the kings of neighbouring kingdoms, as a sign of brotherhood. The sacred thread symbolizes a sister's love and prayers for her brother's well-being. For the brother, this thread means a lifelong vow to protect his sister.
The reference to Raksha Bandhan and its origin is found in many Hindu myths. One of the stories of its origin is that Indra's wife Sachi tied a thread around Indra's wrist after he had been disgraced by the demon-king Bali. She had taken this thread from Vishnu and it brought Indra victory against Bali. So, this was not restricted to only brother-sister relationships.
In another origin myth, Krishna cut his finger while beheading Shishupal. Draupadi, who looked at Krishna as her brother, immediately tore of a bit of her sari and bandaged the wound. Grateful to Draupadi, Krishna promised to repay every thread and he always came to her aid whenever called and gave her unlimited cloth. Draupadi also supposedly tied a rakhi on Krishna's wrist.
Rakhi seems to have more universal origins than just Hindu myths. In 326 BCE, Alexander the Great's wife Roxana supposedly sent King Porus a rakhi, asking him to avoid harming her husband in war. The story goes that Porus gave respect to the rakhi and refrained from delivering the final blow to Alexander in battle when he saw the rakhi on his own wrist.
Rabindranath Tagore, in 1905, invoked Raksha Bandhan as a bond between Hindus and Muslims when the British were dividing Bengal on the basis of religion. He called for all Hindus and Muslims to tie the rakhi on each others' wrists as a sign of the bond of the brotherhood that would remain between them despite the partition.
The love and care behind Rakhi
The festival of Rakhi is widely celebrated in India. Typically celebrated in front of a diya which represents the fire deity- the brother and sister sit down facing each other as part of the ceremony. The sister ties the rakhi on the wrist of the brother and the brother reciprocates this love by presenting his sister with some token of his love.
Ever evolving, ever changing
Though initially started as a festival between brothers and sisters, for many, the festival now transcends biological family, bringing together men and women from different religions, diverse ethnic groups, and symbolizing harmony and love.
Happy Raksha Bandhan (get a gift from your brother day)!
Rakhi is here! So girls, tie a rakhi around your brother's hand and appreciate the significance of the thread on your brother's wrist. Put out your hand for a wonderful gift! (ask away, he's unlikely to deny you on this day) And boys, be nice to your sisters today and don't forget, she likes pretty things, or just the brotherly protection you give her.