Shilpa Shetty and her husband get anticipatory bail
Shilpa Shetty and her husband get anticipatory bail
Written by
Vaneet Randhawa
Edited by
Gaurav Jeyaraman
May 21, 2017, 10:53 am
3 min read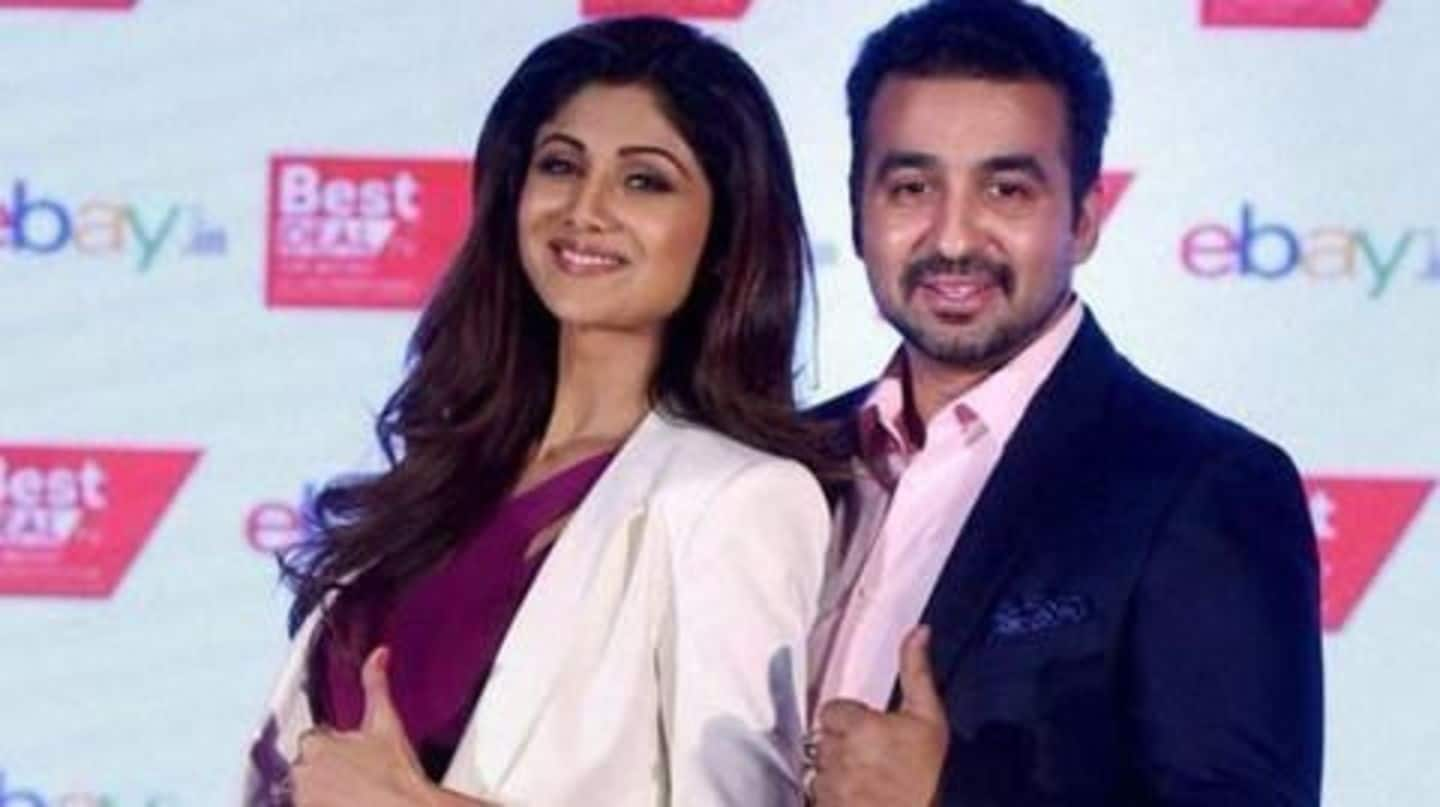 Shilpa Shetty and her husband Raj Kundra were granted bail by the Thane Additional Sessions Court. A case under Sections 420 (Cheating) and 406 (Criminal breach of trust) was registered against the couple by a textile firm owner. He had alleged that the couple had cheated him of Rs. 24 lakh. Shetty's lawyers argued that the couple had no intention of cheating the businessman.
A kiss with Pretty Woman star gets Shetty in trouble
3 cases were filed in 2007 in Rajasthan and Uttar Pradesh against Shilpa Shetty when Richard Gere publicly kissed her during an AIDS awareness campaigner.
Raj Kundra banned for life from cricket involvement: SC
Ruling on the betting case during 2013 season against Chennai Super Kings and Rajasthan Royals, the SC suspended the 2 teams for two years from the IPL. For the owners, Meiyappan and Kundra the committee imposed life suspensions. Justice Lodha while handing the punishment said "the position of Raj Kundra with the Rajasthan Royals franchise" had brought the game, BCCI and IPL into disrepute.
Fraud case against Shilpa Shetty and Raj Kundra in Kolkata
Kolkata police registered a case of fraud against actress Shilpa Shetty and her husband Raj Kundra. The grievance was registered by a Kolkata-based company, M.K. Media Private Limited, claiming that the duo fraudulently convinced them to invest Rs. 9crore in their company Essential Sports private Ltd promising huge returns, that weren't fulfilled. Police slapped sections 120B, 406, 418, 420, 388, 389, 506 of IPC.
Shilpa takes to Twitter, calls case against her a 'fraud'
In the Kolkata fraud case Shilpa took to Twitter saying: "Crazy news! I dare this Manoj Jain 2 submit proofs 2 his ridiculous claims. His 2minute Fame can't b @ the cost of my hard earned reputation". Even Raj Kundra sent out a similar tweet.
FIR against Shilpa Shetty Kundra and husband for cheating
A FIR was registered in Thane's Bhiwandi police station against Bollywood actress Shilpa Shetty and her husband Raj Kundra in a cheating case. A textile unit owner had complained that the Kundra's company Big Deals had collected Rs. 24 lakh on his behalf but had not paid him. The FIR was registered under sections 406 (criminal breach of trust) and 420 (cheating) of IPC.
Shilpa Shetty's Big Deals TV defaulting on payments since 2016
The home shopping channel Best Deal TV owned by the Kundras has been mired in a tussle with its vendors, as the vendors have complained of defaulted payments since the beginning of 2017. While demonetization was given as the excuse, reports claim that before November'16 too, the company was defaulting on payments. Vendors have claimed to have sent repeated requests to clear pending dues.