Nigam's tweet aggressive, but azaan's loudness displays insecurity: Saif Ali
Nigam's tweet aggressive, but azaan's loudness displays insecurity: Saif Ali
Written by
Vaneet Randhawa
Apr 24, 2017, 10:33 am
2 min read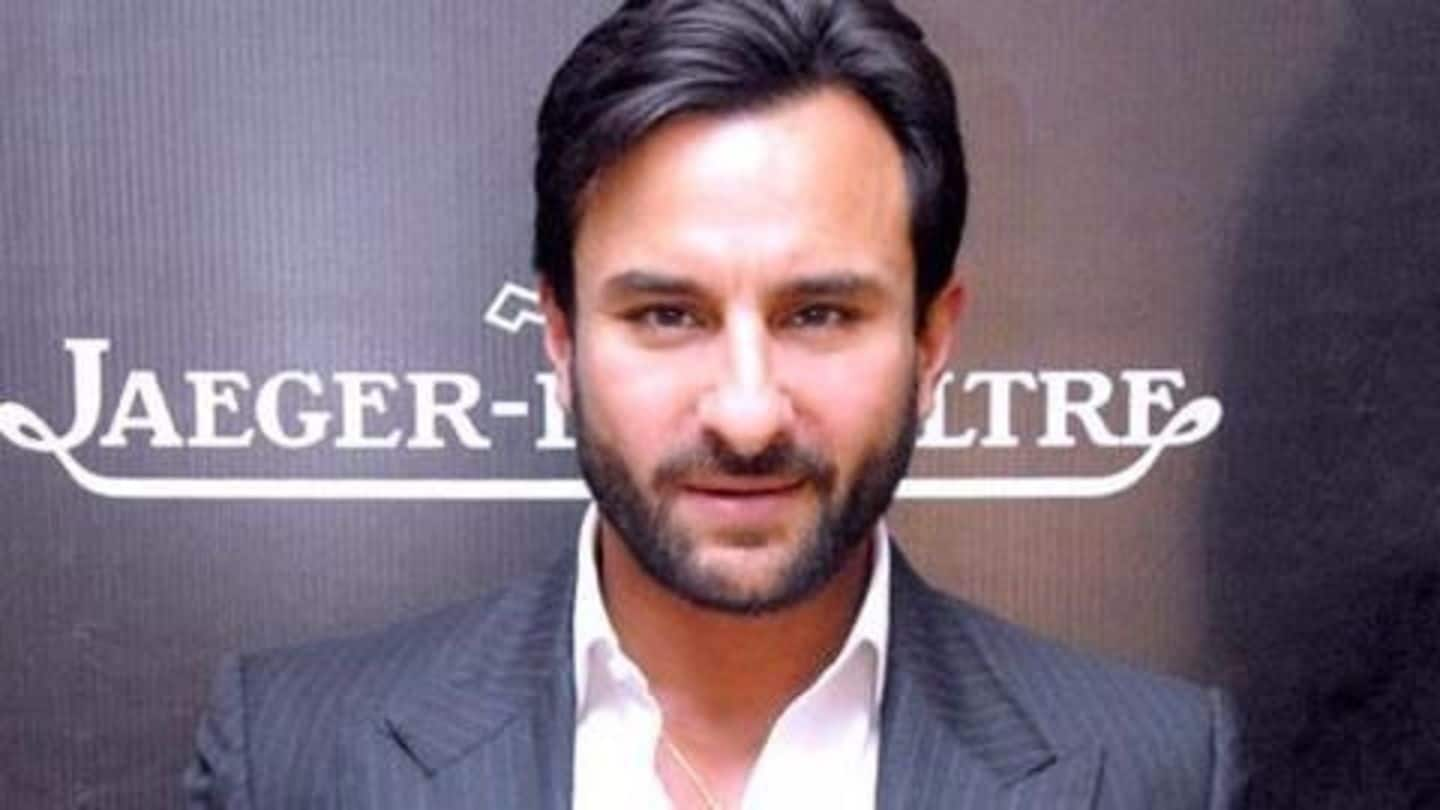 Acknowledging he found Sonu Nigam's tweet a little "aggressive" initially, Saif Ali Khan said the loud sound of azaan displays "insecurity". "At one level, I agree (with Nigam), the lesser sound the better….I also understand the amplification of the sound during azaan comes from insecurity." "Not just here, but also in Israel apparently (it's the same) where three different religions co-exist," he added.
Sonu Nigam stirs controversy, then goes bald
Sonu Nigam in a series of tweets blasted the 'forced religiousness' of narrating the Azaan on loudspeakers which had woken him up. To add to the controversy, a cleric announced a reward of Rs. 10 lakh to anyone who shaved Nigam's head for having disrespected Azaan. Nigam himself shaved his head following the fatwa issued by the Maulvi.
Amul runs 'Bal ho na ho' ad
Nigam's act of shaving his hair was captured satirically by Amul that ran the caption 'Bal ho na ho' after Nigam's popular song 'Kal ho na ho'.
Celebrities divided on Nigam's stance
While celebrities like Mahesh Bhatt, Pooja Bhatt and Anupam Kher denounced him yet others sided with him. Singers like Shaan, Sona Mahapatra and Kailash Kher said there was nothing wrong with Nigam's tweets and forced religiousness was in fact not right. Rahul Ram, however, said that the same applied to jagratas too and that Sonu Nigam should then oppose that too.
BBC says no noise near Sonu's apartment, Quint disagrees
While Sonu Nigam's tweets did stir a controversy, BBC chimed in by saying that when they sent their reporter to Nigam's residence she had stated that there was "no audible sounds of azaan". However, a Quint story revealed that the incident had in fact taken place at Sonu's second flat in Andheri's Millat Nagar area which was indeed noisy. What has journalism come to?
Say what you want but the law stands by Nigam
While the debate around the Azaan controversy has blared manifolds but the law is by Nigam's side. According to the Noise Pollution (Control and Regulation) Rules, the permitted decibel levels for Azaan are "50dB (day) and 40 dB (night) for silence zone and 55 dB (day) and 45dB (night) for residential area." In 2014, Bombay-HC had sought the removal of "illegal" loudspeakers from mosques.