Deepika Padukone the most followed Bollywood actress on Instagram
Deepika Padukone the most followed Bollywood actress on Instagram
Edited by
Vaneet Randhawa
May 23, 2017, 11:23 am
3 min read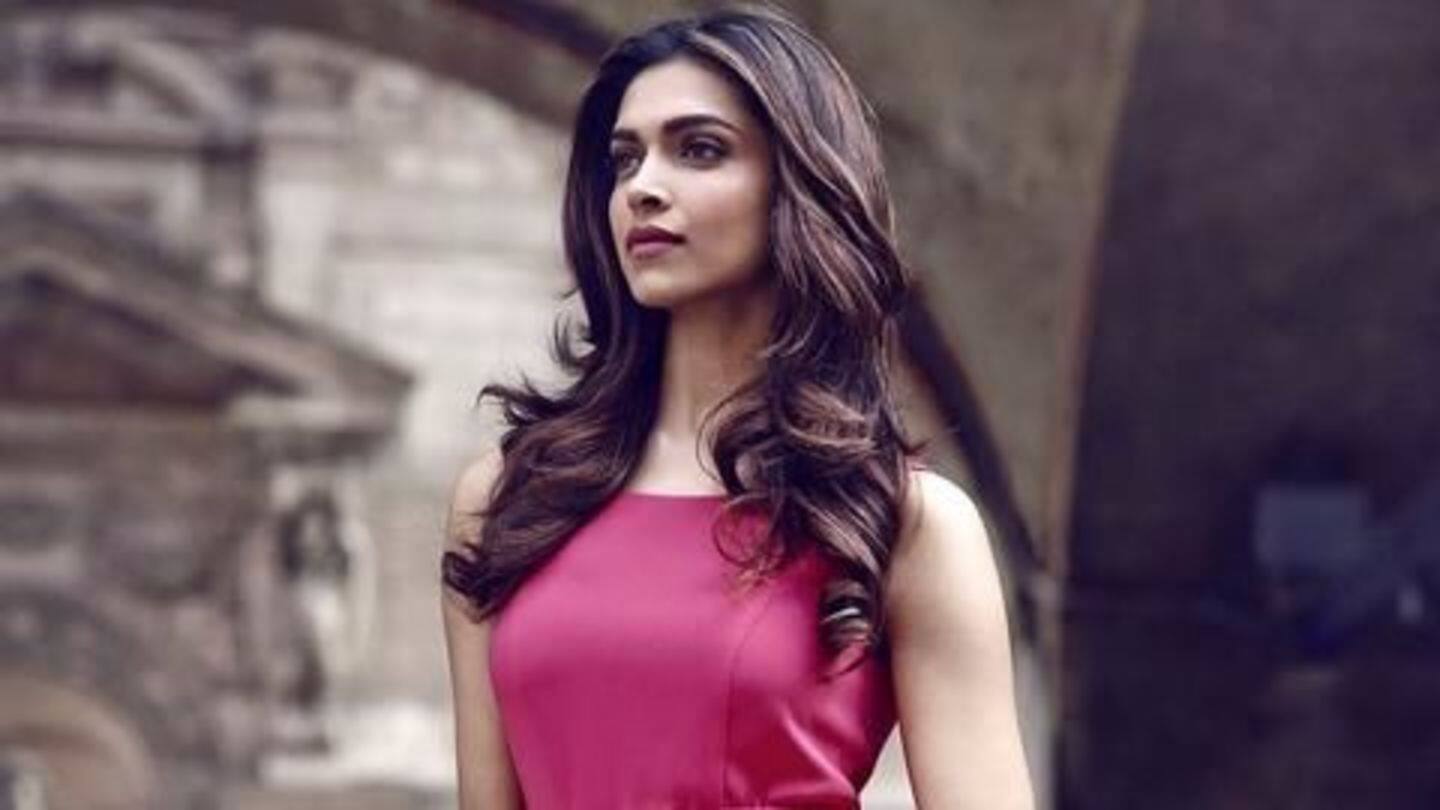 Deepika Padukone has maintained her status quo as one of the top actresses of India, even on social media. She is now the most followed Bollywood actress on Instagram, with 17.5mn followers! What is even more interesting is that she has among the least number of posts: just 356. Closest rival Priyanka Chopra has 1,917 posts. Sonam Kapoor has the maximum: 2,554.
Deepika's recent movies cash in big
After the success of her last movies like Ramleela, Piku and BajiRao Mastani (garnering more than Rs. 100 crore), Deepika Padukone has become a formidable actress and a brand to be reckoned with.
Deepika flies high with the lucrative Vistara deal
Padukone was 2016's highest-paid Indian female brand ambassador with endorsements such as Coca-Cola, Axis Bank, Kellogg's, Vogue, Tissot, Van Heusen, Tanishq, and Nike in her kitty. Deepika signed another lucrative endorsement for Vistara airlines as its brand ambassador. Vistara said that Deepika was chosen as she "captures the spirit of the airline- warm and friendly." The amount was, however, not disclosed by the airline.
Deepika Padukone amongst world's highest paid actresses
Actress Deepika Padukone made her place on Forbes 'World's Highest-Paid Actresses' list with her $10 million annual earnings. Interestingly, Padukone is the only newcomer on the list and also the only Indian to feature here. Reports suggest that Deepika will be paid Rs 10 crore for her next project- Sanjay Leela Bhansali's Padmavati, the highest for an actress in Bollywood.
Deepika launches her own fashion brand- All About You
Deepika Padukone launched her fashion brand for women, 'All About You,' in association with Myntra. Celebrating a woman's personal strength the brand has been centered on the theme ''You are your biggest strength and can conquer anything when "you are with you". Before Deepika, Hrithik Roshan, Salman Khan and Alia Bhatt have launched their own collection of fashion.
Not just about brands-Deepika launches an anti-depression NGO
In March 2016, Deepika launched her Live Love Laugh Foundation meant to raise awareness about depression. Deepika also opened up about her personal fight against the condition and told people that help was at bay.
Deepika's entry to Hollywood with XXX
Deepika was roped in for the popular movie franchise XXX as the female lead in the movie alongside Vin Diesel. According to the director of the movie, she plays the role of Serena who is lXander Cage's ex-love interest. Deepika shared screen presence with the likes of Nina Dobrev, Samuel L Jackson, Jet Li, and Toni Collette.
Deepika Padukone becomes global brand ambassador of L'Oréal Paris
Deepika Padukone was recently appointed the new global brand ambassador of L'Oréal Paris. Deepika will join the list of many illustrious personalities that are a part of the brand. The list boasts of beauties such as "Jane Fonda, Blake Lively, Julianne Moore, Susan Sarandon, Aishwarya Rai Bachchan". L'Oréal Paris said the brand embodies self-confidence and empowerment and that Deepika was the right fit.