Pan Bahar will not remove Brosnan from ads
Pan Bahar will not remove Brosnan from ads
Edited by
Gaurav Jeyaraman
Oct 25, 2016, 07:30 pm
3 min read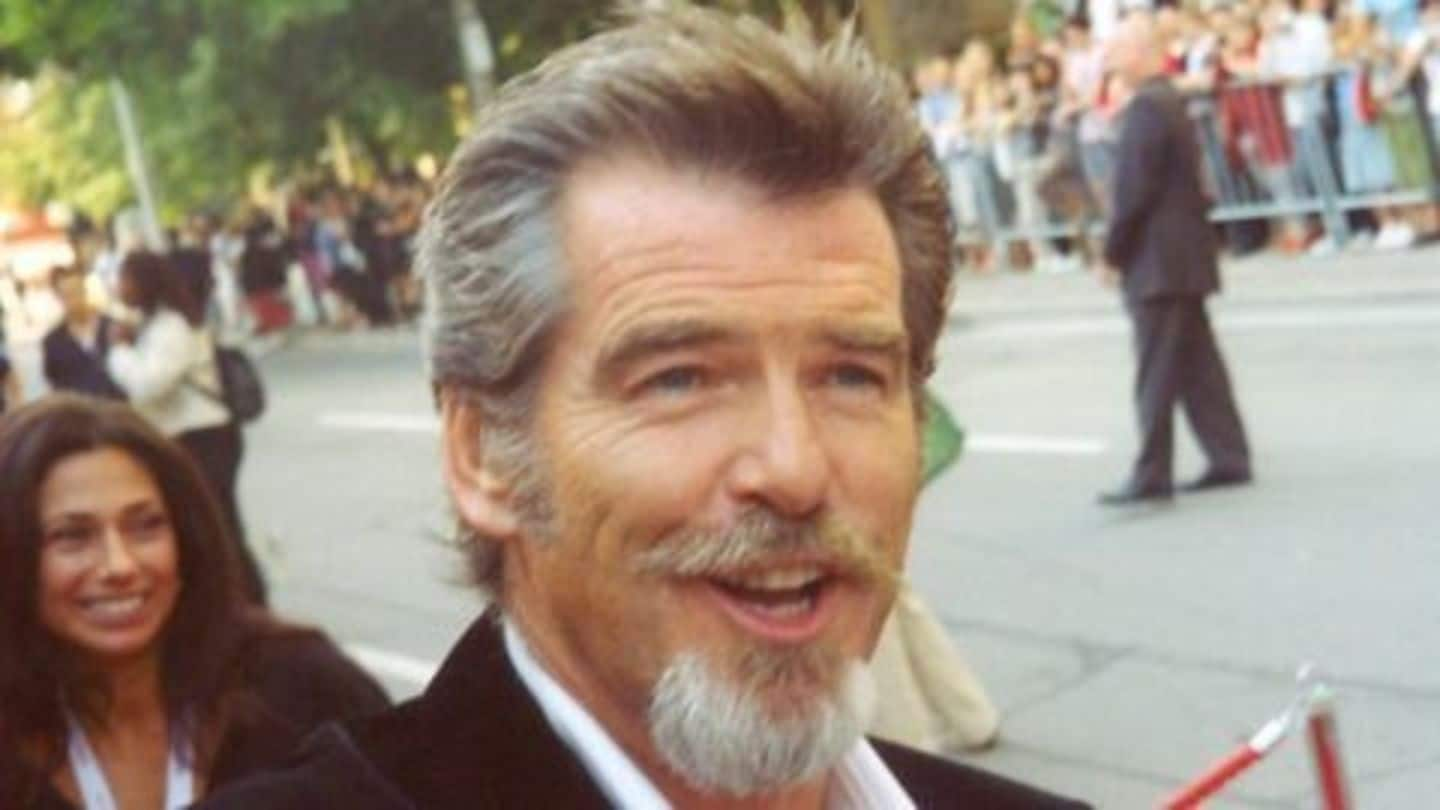 Clarifying that there was absolutely "no breach of contract" on Pan Bahar's behalf, Mudit Jain, their promoter stated that Pierce Brosnan would continue to be featured on Pan Bahar advertisements. He added that Pan Bahar had written to Brosnan's PR team and are awaiting a response. Meanwhile, he said "The advertising will continue as per schedule, as originally planned."
Pierce Brosnan is famous for being 'James Bond' in four films from 1995 to 2002 - GoldenEye, Tomorrow Never Dies, The World is Not Enough and Die Another Day.
The concept of Surrogate Advertising
Surrogate advertising is a means by which banned products like cigarettes and alcohol are advertised under disguise. Surrogate ads use products of different categories (but of the same brand name) in order to drill the brand name into consumers' heads. Kingfisher advertising its airline and IPL team to promote beer is an example of surrogate advertising. Similarly, Pan Bahar is advertised as 'Pan Masala'.
Pierce Brosnan "shocked and saddened" with Pan Bahar ad
With his participation in an advertisement for the Pan Bahar creating a stir amongst the Indian audience, Pierce Brosnan told the People Magazine that he was "deeply shocked and saddened" by it. According to Brosnan, his contract entailed endorsing a "breath freshener/tooth whitener." He further added that the product was presented to him as "all-natural containing neither tobacco, supari, nor any other harmful ingredient."
The Pan Bahar advertisement
In the Pan Bahar advertisement, Pierce Brosnan with the Pan Bahar bottle takes down an entire cartel single-handedly. Throughout the 60-second ad, Brosnan kisses the bottle of Pan Bahar multiple times. The advertisement failed to garner positive reactions from the Indian audiences. Social media was filled with angry and disappointed users alleging Brosnan of "promoting cancer."
Brosnan's side of the story
In his statement, Pierce Brosnan said, "I would never have entered into an agreement to promote a product in India that is dangerous to one's health." "As a man who has spent decades championing women's healthcare and environmental protection, I was distressed to learn of Pan Bahar's unauthorized and deceptive use of my image to endorse their range of pan masala products," he added.
"Having endured, in my own personal life, the loss of my first wife and daughter as well a numerous friends to cancer, I am fully committed to supporting women's health care and research programs that improve human health and alleviate suffering," Brosnan said.
Pan Bahar manufacturers respond to controversy
According to the manufacturers of Pan Bahar, Ashok & Co., the outrageous reactions of the public are as a result of "misconception." "After the 1990s when gutka flooded the market, all mouth freshener products also got a bad name," said a spokesman. The spokesman added that Brosnan was "perfect" for endorsing them as he was "suave, cool and a master-blender."
Pan Bahar says Brosnan knew what he was promoting
Pan Bahar has stated that the terms of the contract they signed with Pierce Brosnan was clear in mentioning the kind of product Brosnan was promoting. The company stated that Brosnan was fully aware of what he was promoting and that the controversy was a result of a misunderstanding. However, the company is yet to make the contract public.