Mumbai blasts: Abu Salem gets life-imprisonment, two others get death
Mumbai blasts: Abu Salem gets life-imprisonment, two others get death
Written by
Shikha Chaudhry
Sep 07, 2017, 02:17 pm
3 min read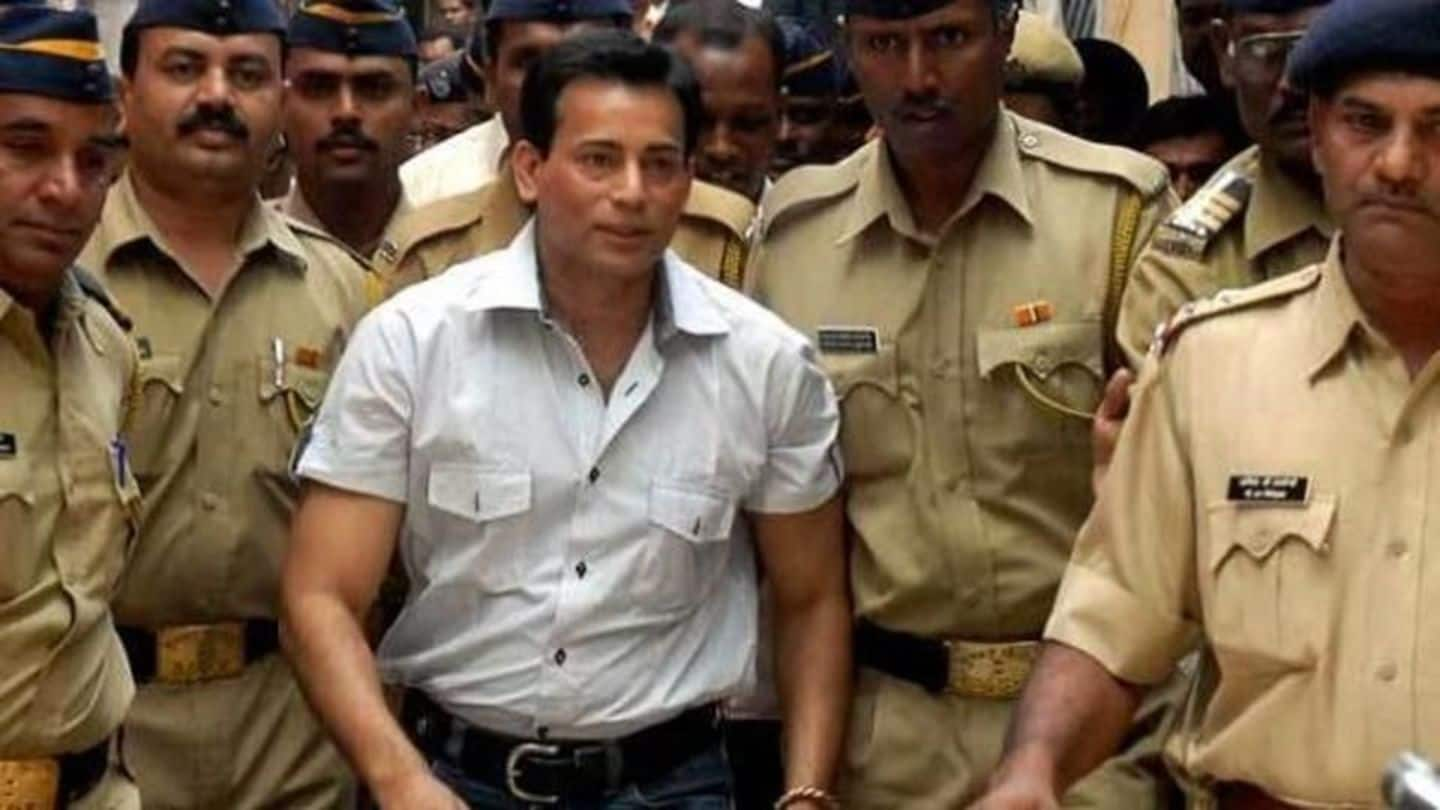 1993 Mumbai blasts mastermind Abu Salem was sentenced to life imprisonment today in the case. Along with him, Karimullah Khan has also been given life. Though the charges against Salem are eligible for death penalty, he couldn't have been given death as he had been extradited from Portugal which doesn't have death sentence. Mustafa Dossa, co-conspirator, died in June, 10 days after being convicted.
The 1993 Mumbai bombings were a series of 13 bomb explosions that took place in Mumbai on Friday, 12 March 1993, and killed over 257 people. Blasts were coordinated by Dawood Ibrahim through one of his subordinates, Tiger Memon. Both of them have not been arrested or tried since. Yakub Memon, brother of prime accused Tiger Memon was charged for possession of unauthorized arms.
Actor Sanjay Dutt found guilty, arrested
Amongst others, in relation to 1993 Mumbai blasts, Bollywood actor Sanjay Dutt was arrested under the provisions of Terrorists and Disruptive Activities (prevention) Act - TADA for illegal possession of arms.
Mumbai blast accused, Yakub Memon hanged
The fresh petition filed by Yakub, the key accused in the Mumbai blast case, was heard by SC in the wee hours of 30 July between 2-5am. The SC which rejected the last minute plea, ruled that Yakub Memon will be hanged as scheduled. At around 7am, Yakub was hanged in Nagpur Central Jail after which the body was handed over to his family.
1993 Mumbai blasts: Abu Salem, Mustafa found guilty of conspiracy
Giving its verdict in the 1993 Mumbai bomb-blast case, a Special Terrorism and Disruptive Activities Act court pronounced gangster Mustafa Dossa and Firoz Khan guilty of conspiracy. The charges can draw the punishment of the death penalty. Accused Abu Salem also got convicted under charges of conspiracy and terror activities. 257 people were killed and 713 injured on 12 March 1993 in these blasts.
What was Dossa's role in the conspiracy?
Mustafa Dossa was the prime co-conspirator to prepare for the bombing by holding the foremost meeting in Dubai. Dossa also sent the first consignment of arms. All the trips from India to Dubai were financed by Dossa. Furthermore, he headed another meeting and arranged for entry into Pakistan for other co-accused, who were later taught the use of arms, and explosives.
1993 Mumbai-blasts: Mustafa Dossa dies after being admitted to hospital
Mustafa Dossa, one of the six who were recently convicted in the 1993 Mumbai blasts case, died hours after he was shifted to a hospital due to hypertension and chest pains. Early in the morning, the Arthur Road Jail prisoner was taken to Mumbai's JJ Hospital after he complained of chest pain. This comes a day after the CBI sought capital punishment for Dossa.
Tahir Merchant, Feroz Khan get death penalty
Among the convicts awaiting sentencing, Tahir Merchant and Feroz Khan have been sentenced to death. Riyaz Siddiqui has been given imprisonment of 10 years.