7th Pay Commission: Cabinet approves recommendations on HRA, allowances
7th Pay Commission: Cabinet approves recommendations on HRA, allowances
Written by
Shikha Chaudhry
Edited by
Anupama Vijayakumar
Jun 28, 2017, 06:47 pm
2 min read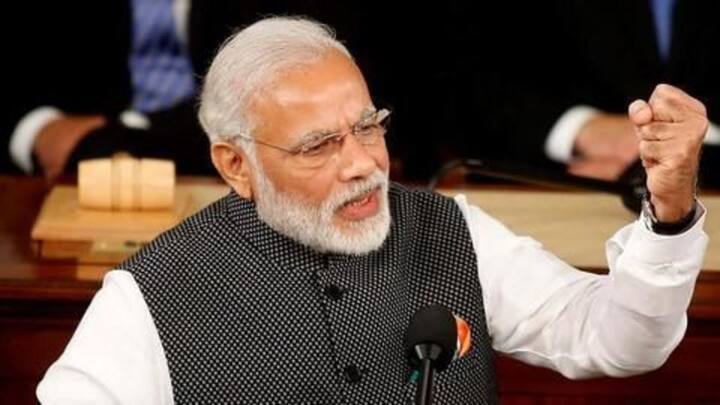 Ahead of the GST roll-out, the Union cabinet on Wednesday approved the recommendations of the Lavasa Committee for higher allowances including HRA. The move will benefit 55 lakh serving and retired central government employees. HRA constitutes 60% of the total allowance of a government employee's salary. Let's know all about it.
What is the Pay Commission?
Pay Commissions are set up by the centre on an ad hoc basis, to recommend changes to the salary structures of central government employees. The seventh pay commission headed by Justice A K Mathur was set up in 2013, and focused on pensions and allowances.
From the 7th Pay Commission to the Lavasa Committee
The 7th Pay Commission recommendations came under heavy fire from employee unions and armed forces personnel. They proposed to scrap or merge employee allowances including haircut and washing. 2-6% reduction in house rent allowance was of particular concern to government employees. The Lavasa Committee, set up in July 2016, reviewed CPC recommendations and submitted its report to the Finance ministry a few days back.
What did the Lavasa Committee recommend?
The committee headed by Finance Secretary Ashok Lavasa was set up in July 2016. It consulted with relevant stakeholders including employee union representatives and ministries. It earmarked special employee categories including railways and defence. It further suggested modifications to allowances with universal and special applications.
What modifications did the Cabinet approve?
The Cabinet approved the CPC's second formulation of the pension revision method, multiplying the current pension by a fitment factor of 2.57. The Cabinet also approved the Committee's recommendation on revision to be based on the Pension Payment Order stating that this procedure is "more scientific, rational and implementable". It further chose the percentage-based system over CPC's slab-based system for ascertaining disability pension.
The modifications would benefit about 55 lakh civil, defence and family pensioners. Implementation of modifications is estimated to cost the government an additional expenditure of Rs. 5,031 crore for 2016-17 taking the annual amount to Rs. 1,76,071 crore. Retention of the percentage-based system is further purported to cost Rs. 130 crore per annum, benefiting both existing and future defence pensioners, including top ranking officials.