Aadhaar will now be mandatory to register deaths
Aadhaar will now be mandatory to register deaths
Aug 04, 2017, 04:32 pm
4 min read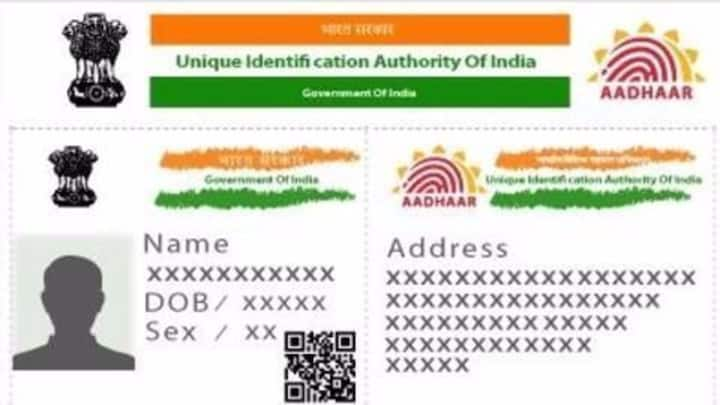 Expanding the scope of Aadhaar even more, the government has now made Aadhaar mandatory for registration of deaths starting October 1, 2017. This comes even as the SC continues hearing a petition against making Aadhaar mandatory. Critics of the government ID program say it is liable to be misused if it falls into wrong hands. J&K, Assam and Meghalaya are exempt from mandatory Aadhaar.
Aadhaar Identification Project
Aadhaar is a 12-digit unique identity number issued by the Unique Identification Authority of India, a central government agency, which collects biometric and demographic data and stores them in a centralized database. It is considered to be the world's largest national identification number project.
Aadhaar mandatory to avail EPFO benefits
Retirement fund body EPFO said in order for the 50 lakh pensioners and around 4 crore subscribers to avail benefits of its social security schemes, providing their Aadhaar card would be mandatory. Almost 120 EPFO field offices were assigned the duty to provide wide publicity to the move through media. This was being done to create awareness among members and pensioners.
Students now have to furnish Aadhaar details for govt scholarships
Students outside of J&K wishing to apply for the Central Sector Scholarship Scheme will have to mandatorily provide their Aadhaar details. Applicants for the National Means-cum-Merit Scholarship Scheme, outside of J&K, Assam and Meghalaya, will also have to apply for Aadhaar by June 30. Till they get their Aadhaar numbers, they will have to furnish Aadhaar enrolment ID slip, Voter ID, PAN card etc.
Centre: Aadhaar card not mandatory for Mid Day Meal
The Centre clarified that no person will be deprived of benefits and subsidy schemes due to the lack of an Aadhaar card. The HRD Ministry's announcement of making Aadhaar card mandatory for availing scholarships and benefits under the Mid Day Meal scheme drew criticism from opposition parties. The Centre stated that till the Aadhaar number is assigned, alternate identification can be used.
No Aadhaar, no gas for BPL households
The government has made it mandatory for below-poverty-line (BPL) households to produce an Aadhaar card to avail of free cooking gas under the Pradhan Mantri Ujjwala Yojana. The Ministry of Petroleum and Natural Gas said anyone who seeks the free LPG is "required to furnish proof of possession of Aadhaar number." Those who don't have one, have until 31 May to apply for one.
Aadhaar mandated to apply for PAN card, filing I-T returns
The government has made it mandatory to have an Aadhaar number for individuals applying for PAN Cards or filing I-T returns. The legal limit of cash transactions was also brought down from Rs. 3lakh to Rs. 2lakh. These decisions taken by the Centre are part of the amendments made to the finance bill. Violating the legal-limit would draw a penalty worth the amount transacted.
Aadhaar to be linked to mobile numbers, Driving licenses
In an attempt to implement a fool-proof identity verification system, telcos have been asked to link mobile numbers to their owners' Aadhaar numbers. In addition, from now on, providing your Aadhaar number will be mandatory for applying for new driving licenses in the country as well. Telecom operators and the Union Transport Ministry will need to overhaul their enrollment procedures for this.
Aadhaar to be mandatory for new bank accounts
The Center has declared that Aadhaar card will be mandatory for opening new bank accounts and for transactions above Rs. 50,000. All existing account holders will also have to submit their Aadhaar details by December 31, 2017, failing which accounts will be deemed invalid. This comes after the SC put on stay the mandatory linking of Aadhaar with PAN for filing tax returns.
Aadhaar to soon be mandatory for buying and selling property
The scope of Aadhaar will soon be expanded to even more sectors. In the next phase, it is going to be made mandatory for buying and selling property in India. The purpose, says UIDAI CEO Ajay Bhushan Pandey, is to reduce incidences of property disputes and litigation. This comes amid speculation that the government is planning to link land records with Aadhaar.