Honeypreet surrenders to Haryana Police after absconding for a month
Honeypreet surrenders to Haryana Police after absconding for a month
Oct 03, 2017, 03:15 pm
2 min read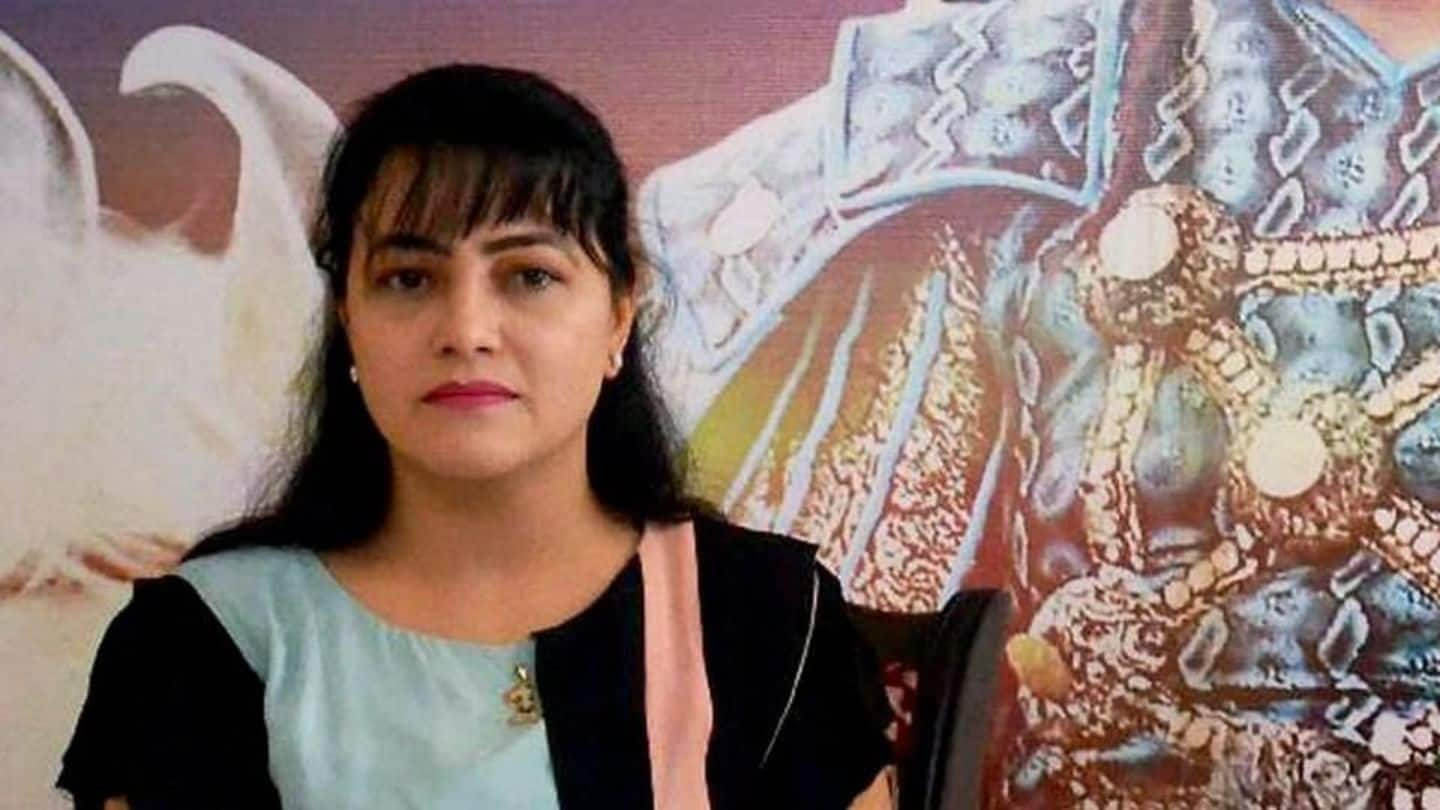 Jailed Dera Sacha Sauda chief Gurmeet Ram Rahim Singh's adopted daughter, Honeypreet Insan, has surrendered to the Haryana Police. Honeypreet told a news channel she would surrender and file a bail application in the Punjab and Haryana High Court. She has been on the run since Ram Rahim's rape conviction on August 25. She was wanted for allegedly trying to orchestrate Ram Rahim's escape.
Honeypreet, charged with conspiracy to free Ram Rahim, goes missing
On September 1, days after Dera chief Gurmeet Ram Rahim Singh's conviction, his 'adopted' daughter Honeypreet was charged with conspiring to free the convict. She had absconded. All airports, bus, and railway stations were placed on on alert. Interestingly, the woman earlier considered a potential successor went missing a day after Ram Rahim's son Jasmeet was reportedly announced as the next Dera chief.
Where did Honeypreet come from?
Honeypreet, whose real name is Priyanka Taneja, was adopted by the Dera chief in 2009. She was reportedly given the name 'Honeypreet' after her marriage to Vishwas Gupta in 1999. According to Dera insiders, Honeypreet had complained to Ram Rahim about pressure from her in-laws regarding dowry. Ram Rahim, in response, adopted both Honeypreet and her husband as his daughter and son-in-law respectively.
What was she doing at the Dera?
Honeypreet describes herself as "Papa's angel, philanthropist, director, editor and actress", and has over 1.5mn followers on social media. Just like Ram Rahim, Honeypreet is believed to be a "prodigy" of sorts among followers. She claims to have learnt directing, editing and acting without any training. Reportedly, her influence was such that people took her word to be Ram Rahim's decisions
Now that she's missing, what could Honeypreet be up to?
Police have now issued a lookout notice against her. The known confidante of Ram Rahim will remain on police radar till her whereabouts are discovered. Interestingly, Ram Rahim had pleaded several times in court for Honeypreet to be allowed to "look after him" in jail.