"I'm a donkey": Irked Asaram responds on 'fake sadhus' list
"I'm a donkey": Irked Asaram responds on 'fake sadhus' list
Edited by
Shikha Chaudhry
Sep 15, 2017, 06:41 pm
3 min read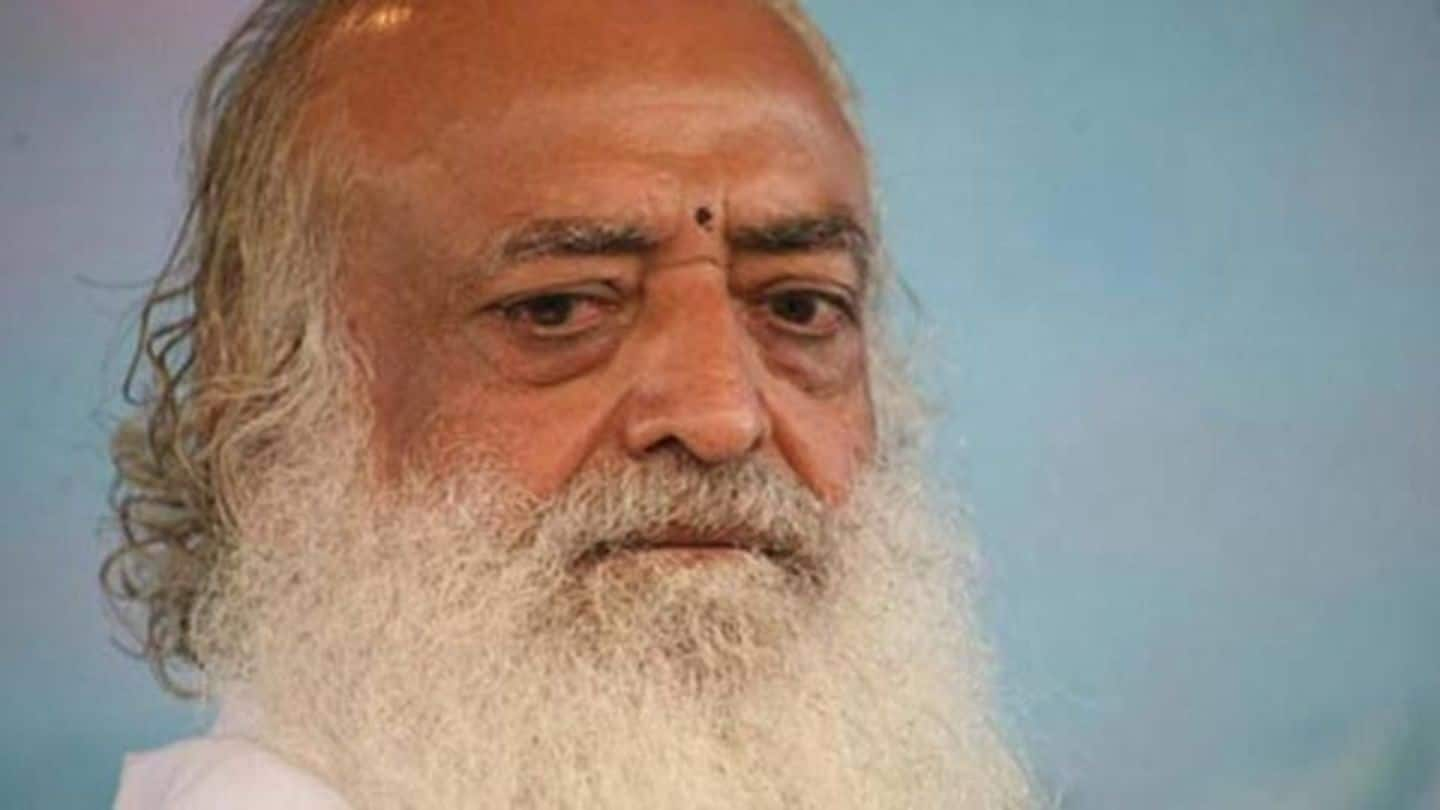 Asaram Bapu, sexual assault accused, today responded to a question by saying he's in the category of "donkeys". The question was based on the recent list of "fake sadhus" released by the Akhil Bharatiya Akhara Parishad that included Asaram's name. Since the list called him neither a "saint" nor a "preacher", what was he, a reporter asked. "The category of donkeys," the 'godman' replied.
Sadhus' body releases "fake-babas" list: Who all are named?
The Akhil Bhartiya Akhara Parishad released a list of 14 "fake babas" and demanded a legislation to crack down on such "miscreants". Parishad president Swami Narendra Giri appealed to people "to beware of such charlatans who belong to no tradition and by their questionable acts bring disrepute to sadhus and sanyasis." Who are on this list and why was it released? We provide details.
What is the Akhil Bhartiya Akhara Parishad?
The Akhil Bhartiya Akhara Parishad is the apex body of Sikh and Hindu sants and sadhus in India. It is a parishad of 13 akharas or monastic orders that have spiritual roots in the philosophy of 8th century Indian philosopher and theologian Adi Shankaracharya.
The famous "sants" on the list
Apart from Asaram Bapu and Gurmeet Ram Rahim, some other names on the list are as Sukhwinder Kaur aka Radhe Maa, who has been accused of dowry harassment and seducing men in the past. Shivmurti Dwivedi aka Ichchadhari Bhimanand has been accused of running a sex racket. Rampal, who considers himself Kabir's reincarnation, has been accused of murder.
Who are the other "fake babas" on the list?
Others on this infamous list of "fake babas" include Sachchidanand Giri also called "Builder Baba" by many, Swami Omji, Nirmaljeet Singh aka Nirmal Baba, Swami Aseemanand, Asaram's son Narayan Sai, Acharya Kushmuni, Brahaspati Giri, Om Namah Shivay Baba and Malkhan Singh.
Why was this list released?
Following the recent controversies surrounding criminal "godmen" involved in a web of money, sex and power, the Akhil Bhartiya Akhara Parishad took the initiative of releasing a list of "fake babas." They feel that the word "sant" is being "misused." Recently, self-styled godmen like Gurmeet Ram Rahim was imprisoned and Asaram Bapu was accused in sexual assault cases.
Mechanisms discussed for providing the title of "Sant"
The parishad has decided to lay down a mechanism to award the title of "sant." They will observe the lifestyle of the individual before bestowing such a title. Further, they have also decided that a saint should not have any cash or assets in his name. These should all belong to a trust. The money from this trust is to be used as charity.
What have the reactions been after the list was released?
After the list's release, people have protested against the "sants" in different ways. Asaram's photographs on a mini-truck were blackened. The truck was part of a rath yatra spreading Asaram's discourses travelling from UP to MP. Congress leader Digvijaya Singh expressed "disappointment" that Ramdev's name was missing from the list. Where this campaign busting "fake babas" will lead to remains to be seen.