BharatKeVeer- Akshay Kumar's portal for martyrs' families raises Rs. 2.10cr
BharatKeVeer- Akshay Kumar's portal for martyrs' families raises Rs. 2.10cr
May 08, 2017, 10:51 am
2 min read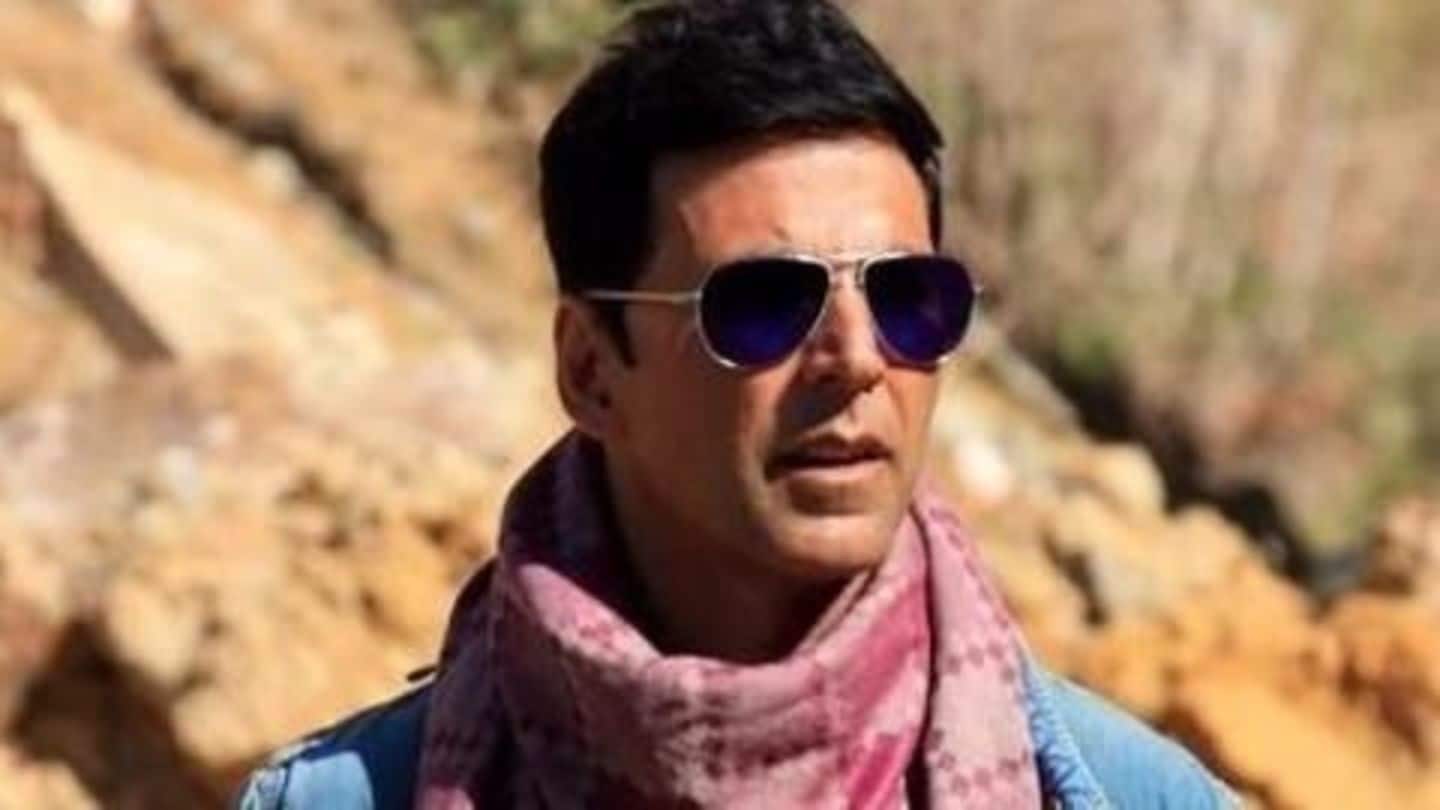 Donation amounting to Rs. 2.10cr has been collected within a month through the BharatKeVeer portal, which was launched by the home ministry based on Akshay Kumar's idea. Rs. 60L has been earmarked for families of the 25 Sukma martyrs. About 2.60 crore people have visited the website, which lets people donate for families of maryrs; the contributions go directly to their bank account.
Akshay Kumar's idea for donation to martyrs gets life
On Valour Day on April 9, the government launched a web portal - 'BharatKeVeer' - where people can donate up to Rs. 15 lakh to families of jawans or Central Armed Police Forces officers martyred in the line of duty. Home Minister Rajnath Singh launched the site at Vigyan Bhawan in the presence of actor Akshay Kumar, who first suggested the idea.
Brains behind the scheme: Akshay Kumar
On Republic-Day eve, Akshay had released a video recommending such a platform. "If a soldier of the armed forces dies on duty, then a verified account number of his family member would reflect on that site the very next day. It will also show the financial status of the family," he said. He added the account should be closed when it touched Rs. 15L.
Akshay Kumar, the philanthropist
Kumar is known for his philanthropic acts. In 2016, he donated Rs. 9L to a martyred BSF jawan's family, and Rs. 5L each to families of several armymen. Last month, he donated Rs. 1.09cr to kin of 11 CRPF personnel killed in a Naxal attack.
Government mulls increased compensation to martyrs' families
Rajnath Singh said that presently, the family of a martyred security personnel ranges from Rs. 40 to 50 lakh. However, the government is trying to increase that amount to at least Rs. 1 crore. Some states have gaps in compensations, but the Centre has assured them it will cover that gap, Singh said.