Ram Rahim appeals against CBI court verdict in HC
Ram Rahim appeals against CBI court verdict in HC
Edited by
Shikha Chaudhry
Sep 25, 2017, 04:54 pm
3 min read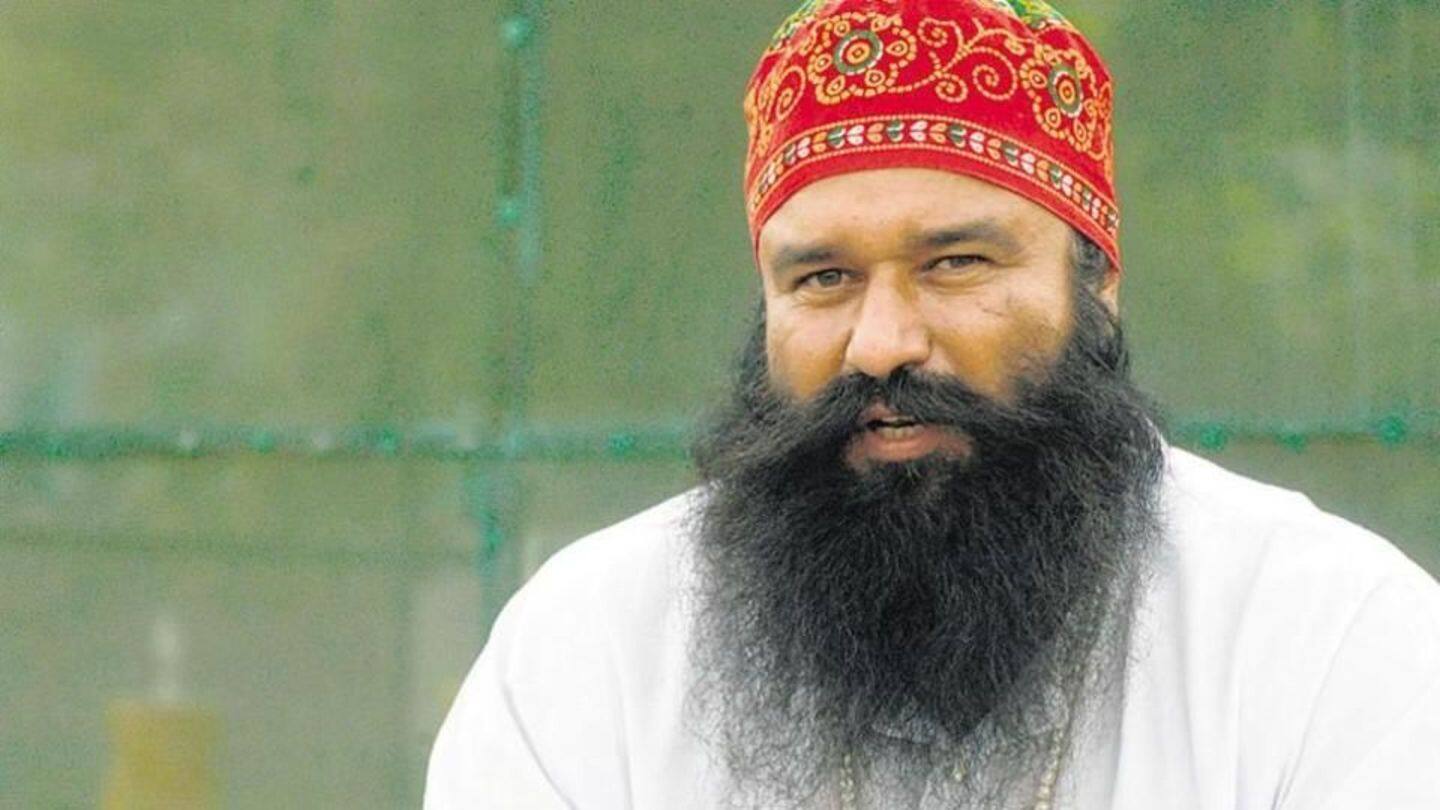 Dera Sacha Sauda chief Gurmeet Ram Rahim Singh has filed an appeal in the Punjab and Haryana High Court against the rape conviction verdict of the Panchkula's Special CBI Court. On August 25, the Panchkula court sentenced Singh to 20 years in prison for raping two of his disciples from 1999 to 2001. He is currently lodged in Rohtak's Sunaria jail.
Ram Rahim gets 20-year jail in two rape cases
On 28th Aug, Ram Rahim Singh was sentenced to 20 years in prison: 10 years each for two rapes he committed in 2002. The court stated that the sentences will run consecutively and not concurrently. Earlier, he was seen pleading with teary eyes and folded hands. After he was convicted, 38 people were killed in riots. Reports of violence in Sirsa surfaced too. Here's more!
The 'guru' is accused of more than rape
On August 25, a CBI court held Ram Rahim guilty of sexually exploiting two women 15 years ago at the Dera headquarters. The case had come to light when an anonymous letter was sent to then PM Atal Bihar Vajpayee detailing the crimes. People who worked to reveal the crimes were later found murdered. Since then, he has been lodged in a Rohtak jail.
Jagdeep Singh, the judge who convicted him, emerged as hero
CBI special court judge Jagdeep Singh who had convicted Ram Rahim for the crime will also be the one to pronounce quantum of punishment. He will be flown to Rohtak by a chopper; he is scheduled to arrive at around 11:30am.
After the verdict, Haryana was held at ransom
After the verdict, Dera supporters went on a rampage, destroying property and setting ablaze trains and buses. Petrol pumps were damaged and journalists attacked in Panchkula, where the judgement was pronounced. Delhi, Rajasthan, UP and Jammu also had to bear the brunt. The Punjab and Haryana HC rebuked the BJP government for allowing Haryana to burn for political gains.
Fresh murder case against Ram Rahim
In a fresh development, another murder case has been lodged against rape convict Ram Rahim Singh. The 'godman' has now been accused of murdering 22-year-old Jagsir Singh of Moga, Punjab. According to Jagsir's parents, their son was killed in the Dera Sacha Sauda Ashram after he saw suspicious activities going on. They haven't received his body yet, only his clothes, they say.
An influential 'godman' now suffers in jail
The self-styled godman, who is now lodged in a Rohtak jail, has been accused of rapes, murders, abductions, mass castrations and more. The hearing on two murder cases related to the rapes- of journalist Ram Chander Chhatrapati and former Dera manager Ranjit Singh- began last week. He now languishes in a Rohtak jail, where he works as a gardener for Rs. 40 a day.