Bihar topper scam- Principal, secretary of Ganesh's school arrested
Bihar topper scam- Principal, secretary of Ganesh's school arrested
Edited by
Vaneet Randhawa
Feb 17, 2018, 06:30 pm
3 min read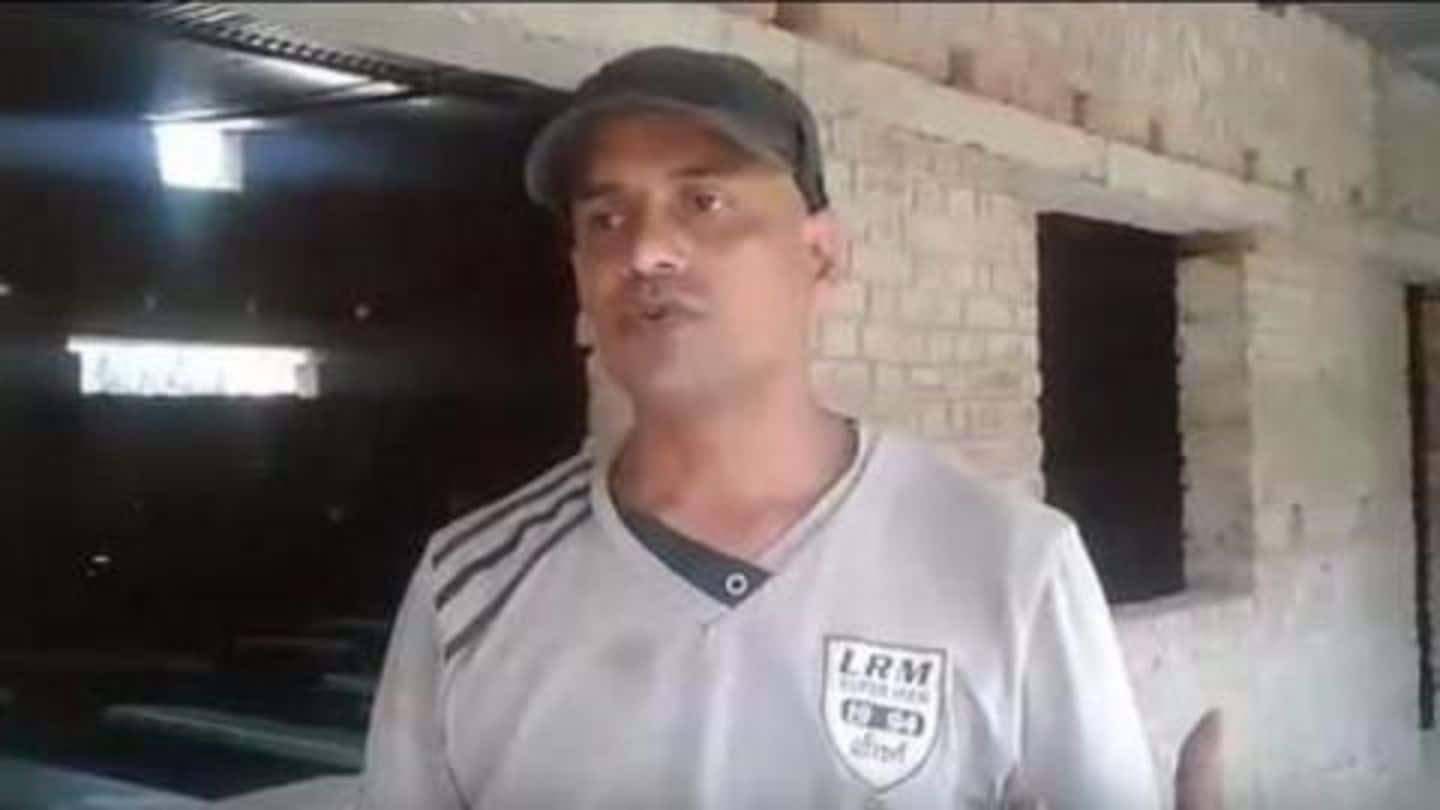 The principal, secretary and clerk of Sanjay Gandhi High School in Samastipur have been arrested for admitting Bihar Intermediate Arts "topper" Ganesh Kumar into the school in 2014 on the basis of forged documents. A tout was also nabbed for assisting in falsifying documents. All are being questioned. Meanwhile, Ganesh Kumar alias Ganesh Ram has been removed from the list of toppers.
Bihar Class XII topper arrested for falsifying age
Bihar Intermediate Arts "topper" Ganesh Kumar was arrested for falsifying his age in exam-related documents. He is 42, but had declared himself as 24. According to sources, Kumar also has two kids. He had passed the matriculation exam in 1990. BSEB Chairman Anand Kishore said, "(Kumar) has been given three days to reply…till then, his name will remain scrapped from the list of toppers."
Bihar 'Arts topper' also a fraud, embezzled Rs. 15 lakh
Ganesh Kumar, the alleged 'Arts topper' who had fudged his date of birth to take the Bihar School Examination Board (BSEB) Class XII exam was also involved in a chit fund scam. Ganesh embezzled Rs. 15 lakh of a Kolkata-based chit fund company and then escaped to Patna. Ganesh along with 2016's intermediate arts topper Ruby Rai was arrested on similar grounds of cheating.
Who is arts 'topper' Ganesh?
24-year-old Ganesh, a student of RNSJN Utkramit Madhya Vidyalaya, obtained a total of 413/500, leaving behind 5.33 lakh humanities students. He fetched most marks in Hindi (92), followed by 83 in Music. "I hadn't expected to top. Whatever answers I knew, I wrote," he said.
'Topper', who scored 65/70 in music practicals, doesn't know answers
Ganesh couldn't answer questions on music. He struggled with definitions of 'raag', 'sur' and 'taal', and wrongly said there are three 'taals'; he said Raag Bhairavi is sung at night (it's a morning raag), and identified Lata Mangeshkar as 'Maithili Kokila'. His rendition of "Yaad aa rahi hai" on the harmonium, which he reportedly attempted in the exam, was out of tune too.
Last year's PolSc topper said the subject taught her cooking
The toppers' scam came to light last year when Ruby Rai, Political Science topper of 2016, gave absurd answers in an interview; among others, she said the subject taught her cooking. Her answer scripts were found filled with movie names and poetry; these were then replaced by properly-written sheets. At least 40 people were arrested, including former BSEB chairman Lalkeshwar Prasad Singh.
Bihar Class XII pass percentage dropped 32% this time
The BSEB adopted stringent regulations this time, after allegations of corruption and brazen favoritism last year left it red-faced. A mere one-third of 12.4 lakh students who appeared for their Class XII exams passed in 2017. Compared to last year's 67.66%, the pass percentage this year was 35.25%. Protests broke out at many places following the abysmal performance.