Bareilly DM removes FB post on Kasganj violence after rebuke
Bareilly DM removes FB post on Kasganj violence after rebuke
Jan 31, 2018, 03:02 pm
2 min read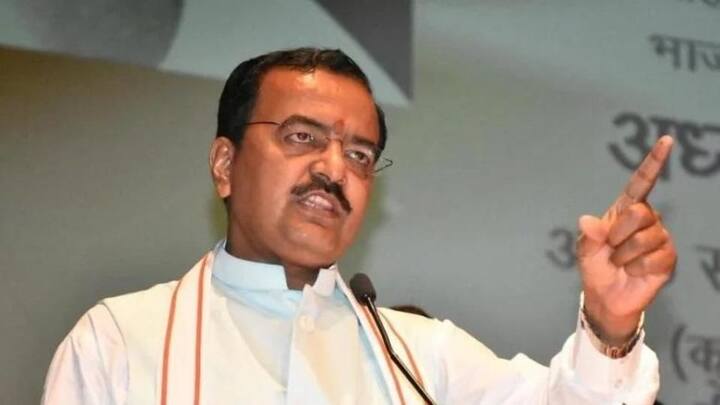 Bareilly DM RV Singh has apologized for his Facebook post on the Kasganj violence, after the administration threatened action against him. Singh noted people had a tendency to raise anti-Pakistan slogans in Muslim areas. Deputy CM Keshav Maurya responded: "Such statements in the public domain by a responsible officer is unacceptable." Singh has since removed his post and clarified it was a "personal opinion."
Why raise anti-Pakistan slogans in Muslim areas?: Bareilly DM
The Bareilly district magistrate (DM) created a controversy with his Facebook post, asking why people raise anti-Pakistan slogans in Muslim areas. He was referring to the Kasganj clashes that killed one. "It has become a strange trend, taking out rallies in Muslim-dominated areas and shouting 'Pakistan Murdabad.' Why, are they Pakistanis?" he wrote. The post got 235 reactions before it was removed, HT reports.
Kasganj saw deadly communal clashes on R-Day this time
On Republic Day, violence broke out between two groups after a 'Tiranga Yatra' was taken out, injuring over 10. Authorities said the rally didn't have necessary permission. Governor Ram Naik termed it a "kalank" and asked the government to ensure no repeat. Over 100 have been arrested for murder and violence. District police chief Sunil Kumar Singh was shunted out three days later.
'The small incident had big implications,' DM says
"It was a small incident, but implications were big. People are questioning the DM's working. These affect developmental work," DM RV Singh said. Singh, formerly an army officer, had also written about a similar incident in Khelam last year, when Hindu devotees allegedly raised anti-Pakistan slogans in a Muslim-dominated village. "Even I'll stop someone shouting such slogans outside my residence without reason," Singh said.
'A former army officer won't say anything against our country'
State finance minister Rajesh Agarwal said he hadn't read Singh's post, "but considering he is a former army officer, I can say that he will never say anything against our country or in favor of Pakistan," he said.