Bihar creates human chain to promote de-addiction awareness
Bihar creates human chain to promote de-addiction awareness
Written by
Gaurav Jeyaraman
Jan 21, 2017, 04:56 pm
4 min read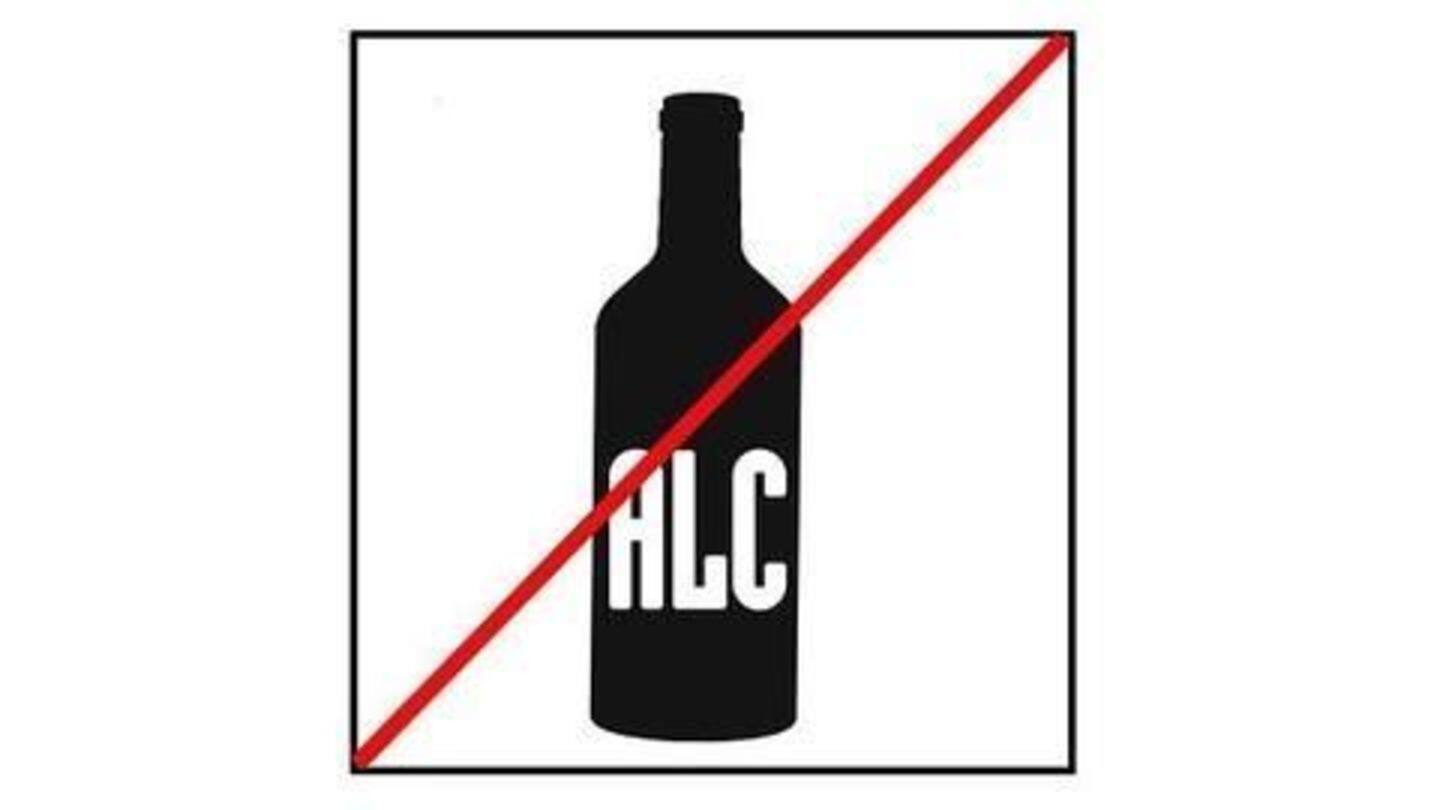 Volunteers created a human chain at Gandhi Maidan in Patna to create awareness about de-addiction and prohibition in Bihar. Participants formed a large map of the state. More than 90% of the participants were school children. Chief Minister Nitish Kumar, Lalu Prasad, Congress leaders and BJP leaders also participated. Some students, however, complained that they were forced and threatened to participate in the event.
The states of Gujarat, Manipur, Nagaland, and the Union Territory of Lakshadweep have implemented complete prohibition. Meanwhile, Kerala plans to shut down 10% of its 400-odd retail alcohol shops every year paving the way to complete prohibition. Andhra Pradesh imposed a ban on alcohol in 1994, but withdrew it in 1997; Haryana also imposed an alcohol ban in 1996 but withdrew it in 1998.
Nitish Kumar vows to ban alcohol
In response to protests by women at a public function in Patna, Nitish Kumar vowed to ban alcohol if he retained power in the Bihar assembly elections. Several women had been demanding full prohibition in Bihar. They complained that the state government's liberal excise policy had led to liquor dens cropping up everywhere and had worsened country liquor addiction situation in villages.
History of prohibition in Bihar
Prohibition had had its run in Bihar before, when, in 1977, Bihar Chief Minister Karpoori Thakur had banned alcohol. However, one-and-a-half years later, when Ram Sundar Das became the Chief Minister of Bihar, the alcohol ban was lifted.
Alcohol ban could derail finances
The proposed alcohol ban in Bihar from 1 April 2016 could have dire consequences for the state's finances as alcohol is a major revenue source. In 2007, the Bihar excise department, under a new policy, started issuing licenses for marketing liquor across the state. Consequently, the excise department's revenue collection registered a 10-fold increase, from Rs.319 crore in 2005-2006, to Rs.3,650 crore in 2014-2015.
Complete ban on alcohol in Bihar
A total ban on all forms of alcohol has come into effect in Bihar from 5 April onwards. The development makes Bihar the fourth state in India to impose a ban on alcohol. The government had banned sale and consumption of country and spiced liquor in rural areas from 1 April. Based on the response, the ban now includes Indian Made Foreign Liquor too.
Prohibition invites new trouble in Bihar
The prohibition on alcohol imposed in Bihar has resulted in a massive influx of patients in the state's de-addiction centres. While a majority of cases were reported to be of people with alcohol withdrawal symptoms, a significant increase in drug addiction cases was also witnessed. Om Prakash Mandal, Assistant Commissioner in the Excise Department said authorities were cracking down on narcotics abuse in Bihar.
Liquor stocks soar after Patna HC calls prohibition illegal
Stocks of liquor companies including United Spirits Limited, United Breweries and Pioneer Distilleries soared after the Patna High Court called the prohibition of alcohol in the state "illegal." The Patna High Court's decision now has to be acted upon by the state government, which is expected to reverse the law. Meanwhile, the Kerala government also said it was considering tweaking the law.
SC stays Patna HC order quashing Liquor ban
The Supreme Court stayed the Patna HC's order which quashed the liquor ban that was imposed in Bihar by the Nitish Kumar government. The Patna HC quashed the ban saying it was ultra vires to the Constitution; however, the SC said the "ban on liquor and fundamental rights do not go together." The Bihar government imposed a stricter ban on liquor on Gandhi Jayanti.
Liquor still available at Muzaffarpur
Despite the liquor ban, officials stated that Muzaffarpur in Bihar continues to be a hot bed for illegal liquor sales in the state. Data suggests that since April, 27,000 litres of Indian Made Foreign Liquor have been seized in the district; 188 cases have been lodged in the district. However, officials said they are doing their best to contain the illicit flow of liquor.