Centre bans potassium bromate over cancer
Centre bans potassium bromate over cancer
Written by
Ramya Patelkhana
Edited by
Gaurav Jeyaraman
Jun 21, 2016, 02:19 pm
4 min read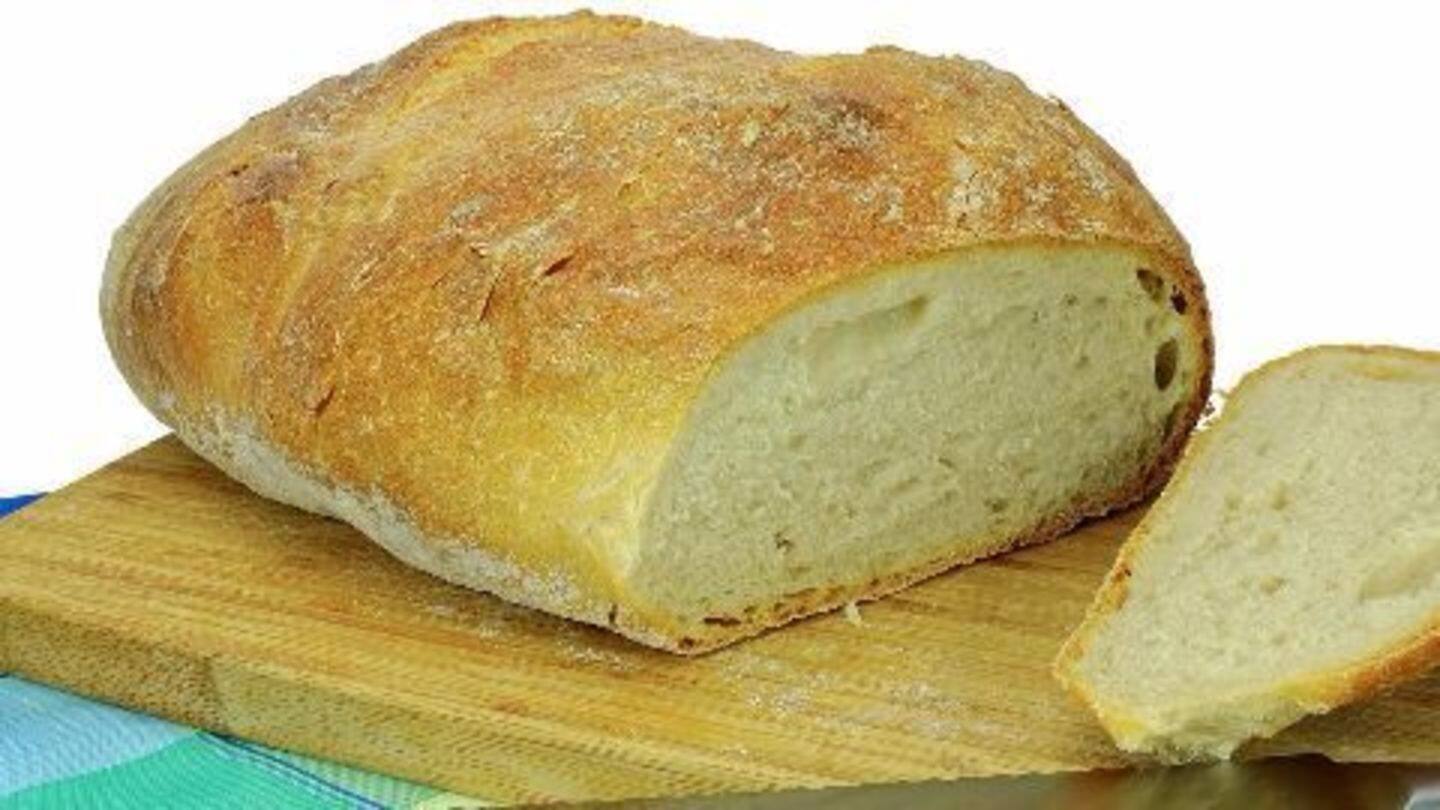 The Centre has banned the use of potassium bromate in making bread, after it emerged that the substance was a carcinogen. Its carcinogenic properties came to light after a study by the Centre for Science and Environment. The second additive which was under the scanner was potassium iodate, which has now been sent by the Food Safety Standards Authority of India for further testing.
What are Potassium Bromate and Potassium Iodate?
Potassium Bromate or KBrO3, which is usually found in the form of white powder or crystals, is a bromate of potassium. Potassium Iodate or KIO3 is an ionic chemical compound; this compound is also found usually in white crystalline powder form. Potassium Bromate and Potassium Iodate are used in baking. They act as flour improvers to strengthen the dough and allow higher rising.
CSE recommends immediate ban
Potassium Bromate is a category 2B carcinogenic and is banned in over 80 countries. Potassium Iodate is known to cause thyroid-related diseases in human beings. CSE's Pollution Monitoring Laboratory (PML) carried out the tests and found that the above chemicals were used while making bread. After finding the chemical residues in bread samples, CSE has recommended an immediate ban on them.
Potassium Bromate-Possibly carcinogenic to humans
International Agency for Research on Cancer (IARC) had classified 'Potassium Bromate' as a possibly cancer-causing agent in humans in 1999. It was found that the chemical could cause tumors on kidneys, thyroid, and abdominal lining cancer in lab animals. The European Union, the UK, Canada, Australia, New Zealand, Sri Lanka, China, Brazil, Peru, Nigeria and Columbia banned the usage of the chemical.
Carcinogenic agents found in bread: CSE report
Centre for Science and Environment (CSE) in a report, warned that Potassium Bromate and Potassium Iodate, which are used by bread makers in India, could cause cancer. Several carcinogenic chemicals including the substances mentioned above are banned in many countries but, not in india. Some bread samples from Delhi tested positive with Potassium Bromate and Potassium Iodate, which are used in several commonly-consumed foods.
Bread samples collected from Delhi food outlets
In the study conducted by CSE's Pollution Monitoring Laboratory, 38 pre-packaged bread of commonly available, branded varieties from popular fast food chains in Delhi were collected and tested.
Alarming results of the CSE tests
32 out of 38 bread samples collected from Delhi food chains were found with Potassium Bromate/Iodate in a range of 1.15-22.54 ppm. 19 samples out of 24 packaged-bread samples including pav, white bread, bun, instant pizza bread, and 3 out of 4 samples of instant burger bread samples were tested positive. Perfect Bread, Harvest Gold, and Britannia products were found with high Bromate levels.
Brands deny using Potassium Bromate/Iodate
Out of all the branded products that were tested, products only from 'Perfect Bread' had mentioned the use of Potassium Bromate on their labels. Products from fast food chains including KFC, Pizza Hut, Domino's, Nirula's, Subway, McDonald's, and Slice of Italy were tested positive for Bromate/Iodate chemical residues. Several brands have denied the usage of chemicals for baking their products including Britannia.
Health Minister orders probe into the issue
Following the release of CSE report, Health Minister Jagat Prakash Nadda urged people not to panic and wait for the Health Ministry to address the problem. He added that he asked the ministry officials to report on the issue and also ordered them to probe into the matter. All India Bread Manufacturers' Association stated that the chemicals found in the bread were considered 'safe'.
FSSAI removes potassium bromate from permitted list
The Food Safety and Standards Authority of India agreed to remove potassium bromate from the list of permissible additives, saying public health must remain a "priority". FSSAI CEO Pawan Kumar Agarwal today said that potassium bromate was one of 11,000 food additives that were allowed in food business. He added that further tests would be conducted on potassium iodate.
Bread makers decide to stop using carcinogens
The All India Bread Manufacturers' Association said it had decided to stop using potassium bromate and potassium iodate in the manufacture of bread. Sunita Narain, Director-General of CSE, the organization that found the carcinogens said, "the government must step in and ban these additives." Mr. Ramesh Mango, president of the association said other substances like ascorbic acid, enzymes and emulsifiers will be used instead.