Ryan murder: Conductor alleges cops administered injections, shocks, thrashed him
Ryan murder: Conductor alleges cops administered injections, shocks, thrashed him
Nov 24, 2017, 02:18 pm
3 min read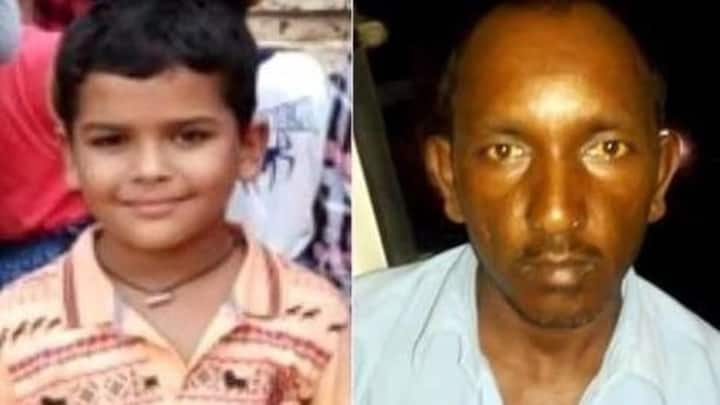 After being released, Ashok Kumar, the bus conductor of Ryan International accused of seven-year-old Pradyuman Thakur's murder, says he was administered injections and electric shocks, thrashed and forced to confess. Cops allegedly assured him they would help him fight his case. He hasn't eaten much and is sick. If he was in jail for more time, "I'd have died, or gone insane", he said.
Pradyuman murder: Did cops frame conductor for 'quick results'?
After differing from the Gurgaon Police on who killed seven-year-old Pradyuman Thakur, the CBI has reportedly found that police had planted the murder weapon on bus conductor Ashok Kumar. In fact, the Class XI student arrested by the CBI had bought the weapon from a local shop, they claimed. Sources told TOI cops wanted to "solve" the case fast amid growing clamor for justice.
The police and the CBI had drastically different findings
Within 24 hours of Pradyuman's murder, police had arrested Ashok Kumar, a school bus conductor. They claimed Kumar had confessed. But Kumar insisted he was framed; he was allegedly made to sign on blank paper. On November 8, the CBI arrested a Class XI student, the 'prime suspect': it was the same person who had first alerted the school authorities of the crime.
CBI accused the juvenile after examining 125 potential suspects/witnesses
Gurgaon Police had claimed the murder weapon, a knife, belonged to Ashok, but the juvenile led a CBI team to the shop where he had bought it from. Police had also cited CCTV footage as evidence of Ashok's involvement. But the juvenile has confessed. CBI also examined 125 people including teachers and alumni, CCTV footage and technical data, based on which it accused him.
CBI came in before we could complete probe, cops defend
Sources say CBI's findings point to an attempt to cover up the crime. Gurgaon Police, under tremendous pressure, simply wanted to "solve" the case. Meanwhile, Gurgaon Police Commissioner Sandeep Khirwar claimed they had arrested Ashok by "taking logical steps…and going where the evidence took us". Explaining why they didn't examine the juvenile, he said CBI took over the case before they could finish probe.
Ryan murder: District Court grants bail to bus conductor
Ashok Kumar, the school bus conductor accused of the murder of seven-year-old Pradyuman Thakur, has been granted bail. CBI said it didn't have any incriminating evidence against him. However, it hasn't ruled out his involvement. Kumar, who has maintained he was framed, has been asked to cooperate with the CBI in its probe and inform police before leaving the city.
CBI files status report on Pinto family in sealed envelope
The CBI has meanwhile filed a status report on the bail plea of Ryan International's owners, the Pinto family, in a sealed envelope. Earlier, founder Augustine Pinto, MD Grace Pinto and CEO Ryan Pinto had got anticipatory bail from the Punjab and Haryana HC.
What happened on the day of murder, according to Kumar?
Kumar says on September 8, he went to the washroom and found Harpal, the gardener, who asked him to carry the still-breathing Pradyuman. After he helped place Pradyuman in a car, Kumar reportedly has no idea what happened next. However, a source says Kumar entered the washroom first. Sometime later, the juvenile was seen on CCTV taking Pradyuman to the washroom and then leaving.