EVM tampering: Cabinet clears proposal for new VVPAT machines
EVM tampering: Cabinet clears proposal for new VVPAT machines
Written by
Gaurav Jeyaraman
Apr 19, 2017, 12:45 pm
2 min read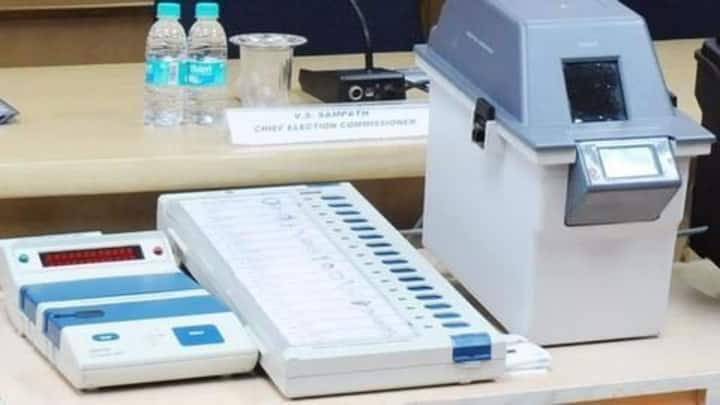 Amid several allegations of EVM tampering, the Union Cabinet has cleared the Election Commission's proposal to buy Voter Verifiable Paper Audit Trail (VVPAT) machines. The EC had reportedly sought funds for VVPAT machines at least 11 times since June 2014. Till now, the cabinet has cleared two fund portions of Rs. 1,009cr and Rs. 9,200cr for new EVMs.
Parties allege EVM tampering
After the recently concluded state elections, several political parties including the Congress, BSP and AAP said that there had been tampering of EVMs to skew the election results. Arvind Kejriwal took to Twitter, lambasting the Centre and the EC for not implementing mechanisms to check voter fraud. Based on these complaints, the Supreme Court directed the EC to implement VVPAT systems at all polling-booths.
How do VVPAT systems work?
VVPAT systems provide the voters with feedback, in the form of a paper with name of candidate who was voted for and his/her party symbol, so that the voters can verify their vote. It serves as a means of auditing the EVM's electronic record.
The EC has issued 11 reminders to the government on procurement of VVPATs since 2014. The EC currently has 53,500 third-generation VVPATs, but to ensure VVPAT implementation across all booths for the 2019 election, the EC would require 15.5 lakh more VVPAT systems. The EC argued that if the Centre does not release funds soon, manufacturers won't be able to supply the required quantum.
EC issues reminder to govt for VVPATs
The Election Commission has issued a fresh reminder to the Centre to sanction funds for the procurement of voter-verifiable paper audit trail (VVPAT) systems in time for the 2019 General Elections. Chief Election Commissioner Nasim Zaidi wrote to the Law Ministry saying the process "cannot be delayed any longer." The Supreme Court had asked the EC to give a time-frame for implementation of VVPAT-systems.