Chandigarh Stalking: Haryana BJP Chief Subhash Barala's son denied bail
Chandigarh Stalking: Haryana BJP Chief Subhash Barala's son denied bail
Aug 29, 2017, 04:51 pm
3 min read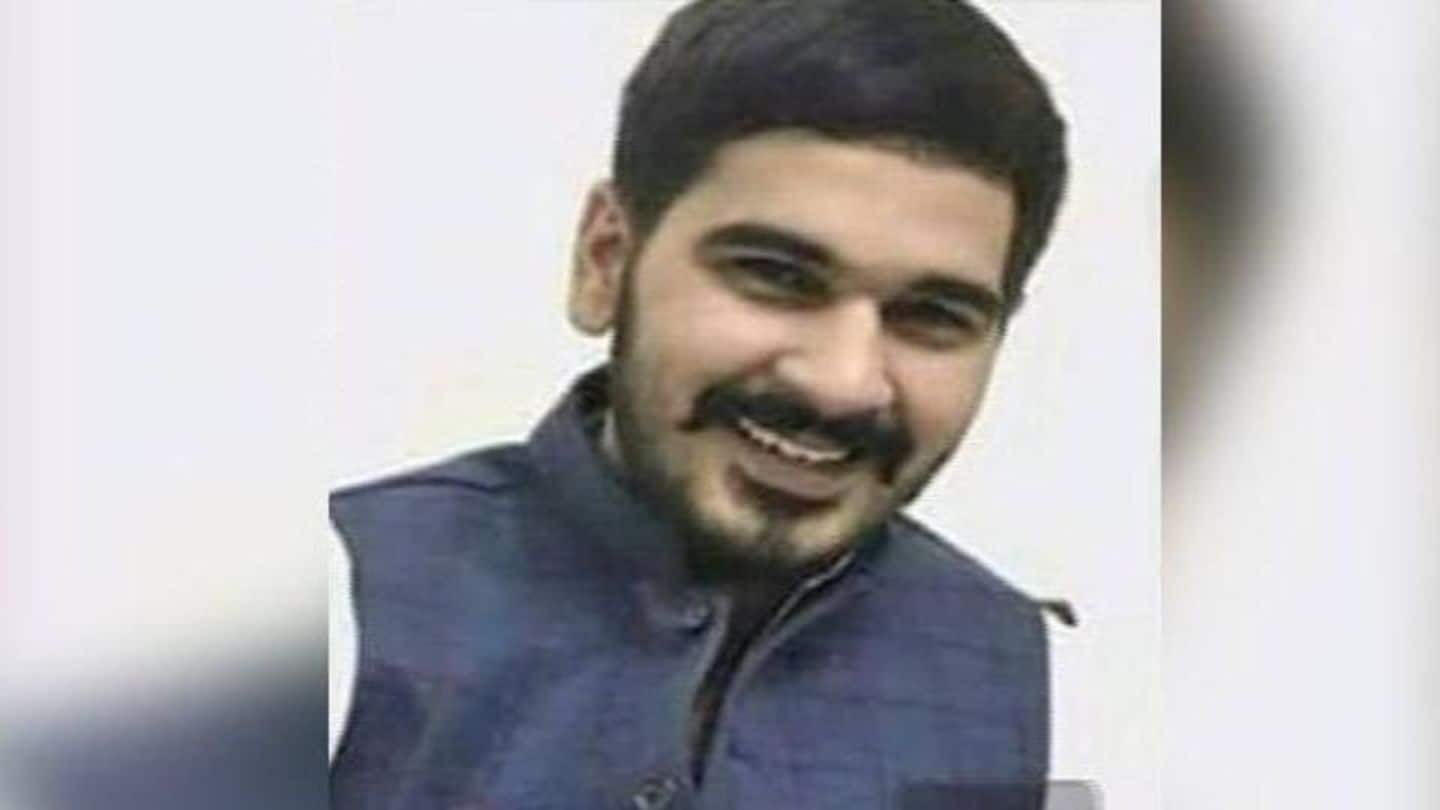 The Chandigarh District Court has denied bail to Haryana's ruling BJP President and MLA Subhash Barala's son Vikas and his friend Ashish Kumar accused of stalking 29-year-old Varnika Kundu on 4 August midnight. Varnika, a disc jockey, is the daughter of VS Kundu, Haryana's Additional Chief Secretary. The duo, charged of stalking and attempt to abduct was arrested on 9 August.
BJP leader's son, friend chased woman in car for 6kms
At midnight on August 4, Varnika Kundu, daughter of an IAS officer, was allegedly stalked for 6kms by BJP leader Subhash Barala's son Vikas and his friend. The accused, both law students, were reportedly drunk and followed the complainant's car. They also blocked her more than once and even tried opening her car door. Both Barala and Kumar were later arrested, then granted bail.
Case hits a roadblock: CCTV footage goes missing
On August 7, Chandigarh police said they had failed to retrieve important CCTV footage from the route on which Vikas Barala and his friend allegedly stalked Varnika Kundu at midnight two days ago. Nine cameras were found to be "non-functional". However, by night, police announced they had managed to retrieve footage from seven cameras. They reiterated they weren't doing anything "under pressure".
For Subhash Barala, the victim is "like (his) daughter"
"Investigation must be conducted against Vikas and Ashish according to laws. Varnika is like my daughter. BJP supports freedom of women. Neither I nor BJP has put any pressure on anyone and it won't do so in future," said Subhash Barala, father of the accused.
Chandigarh stalking: Vikas Barala arrested after he refused summons
A day after police recovered "missing" CCTV footage in the Chandigarh stalking case, they arrested accused Vikas, son of Haryana BJP chief Subhash Barala. He had earlier refused to accept the summons, police said, after which they pasted it on his residence's wall. Police added Vikas and his friend, co-accused, had refused to provide blood and urine samples after the alleged incident.
Apparently not the first sexual harassment case against the Baralas
Meanwhile, it emerged that Kuldeep Barala, who had earlier questioned the victim's character, had allegedly pressured a Fatehabad minor to change her kidnapping and rape complaint against one of their relatives. According to the girl, cops hadn't taken action against the accused despite "sufficient oral as well as medical evidence". The Punjab and Haryana HC has asked for a status report by August 31.
Big blow to the Khattar government
The incident comes even as the Haryana BJP under CM Manohar Lal Khattar celebrates 1,000 days of "successful governance". Interestingly, this is the same Khattar who said once upon a time, "If a girl is dressed decently, a boy won't look at her the wrong way." Khattar has also ruled out Subhash Barala's resignation, saying he had "nothing to do with the incident".