Fake passport: Chhota Rajan gets seven-year jail
Fake passport: Chhota Rajan gets seven-year jail
Written by
Gaurav Jeyaraman
Edited by
Vaneet Randhawa
Apr 25, 2017, 04:13 pm
2 min read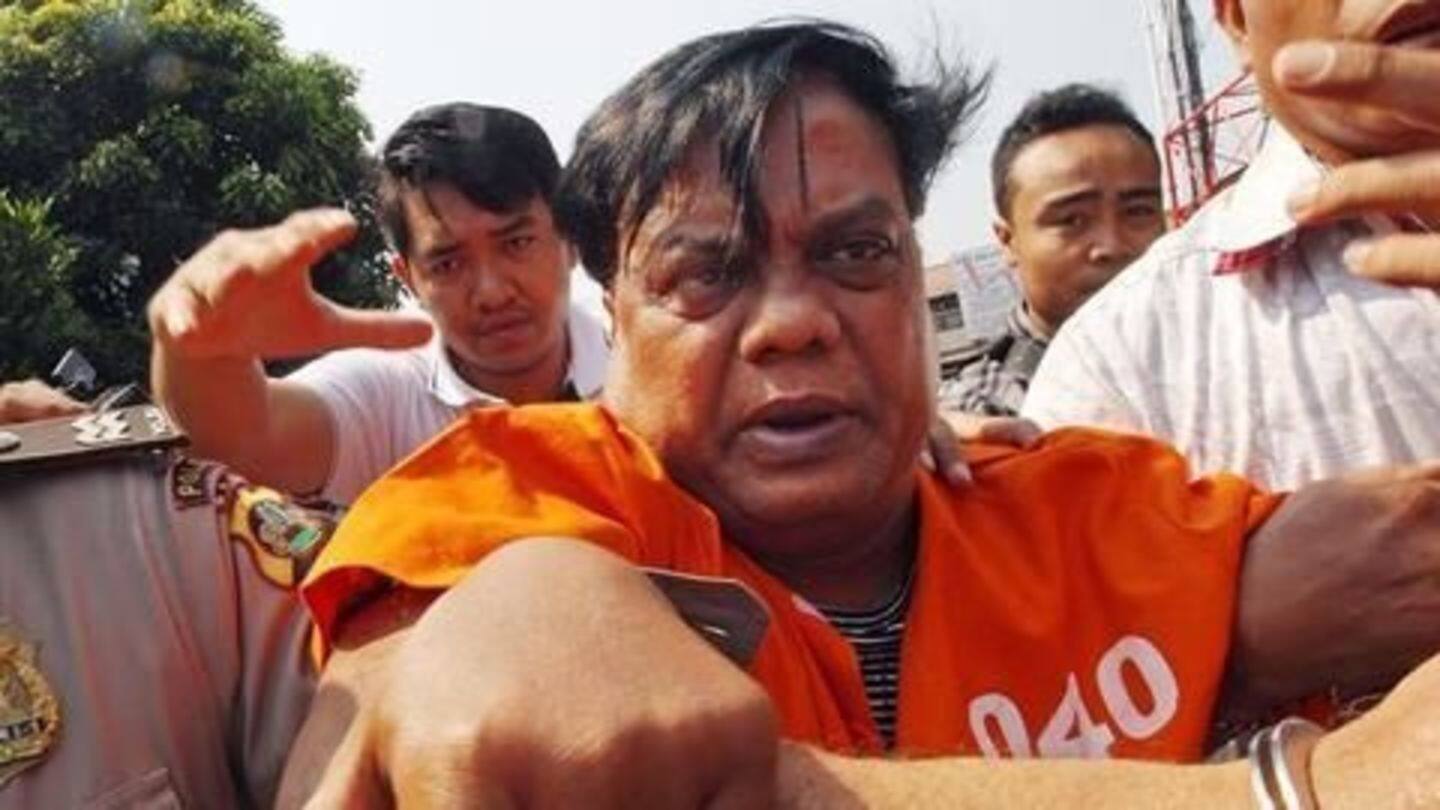 One day after being convicted in a fake passport case, gangster Chhota Rajan and three others were sentenced to seven-year imprisonment. A fine of Rs. 15,000 was also imposed on each of them by the Patiala House court. The court had charged the four in the case in January 2017, and convicted them on April 24.
Chhota Rajan arrested in Indonesia
Indian outlaw Chhota Rajan or Rajendra Sadashiv Nikalje was arrested in Indonesia after being on the run for decades. The Indonesian authorities who had detained the fugitive, were acting on a tip-off from Australian police. Bali police spokesman Heri Wiyanto said that Rajan was arrested on his arrival at a popular resort island of Bali from Australia (Sydney).
Chota Rajan - the boss of a major crime syndicate was introduced to the world of crime by Bada Rajan of Hyderabad. He joined Dawood Ibrahim in 1988. He had many criminal cases to his name including "extortion, murder, smuggling, drug trafficking and film finance." He was involved in 17 murder cases and an equal number of attempted murders.
Several cases pending against Rajan
Chhota Rajan has over 85 cases registered against him, including murder, extortion, drug trafficking and smuggling. Maharashtra, Delhi, Uttar Pradesh and Gujarat recorded the maximum number of cases against him.
Court convicts Chhota Rajan for holding fake passport
In a special court, Central Bureau of Investigation judge Virender Kumar Goya has held underworld don Chhota Rajan guilty of holding a foreign passport and convicted him and three passport officers in the case. They were charged with criminal conspiracy, cheating, cheating by impersonation and forgery of documents. The passport was issued under the name of Mohan Kumar in Bengaluru in 1998-99.