Mud therapy being used on Taj Mahal
Mud therapy being used on Taj Mahal
Apr 06, 2017, 08:05 am
3 min read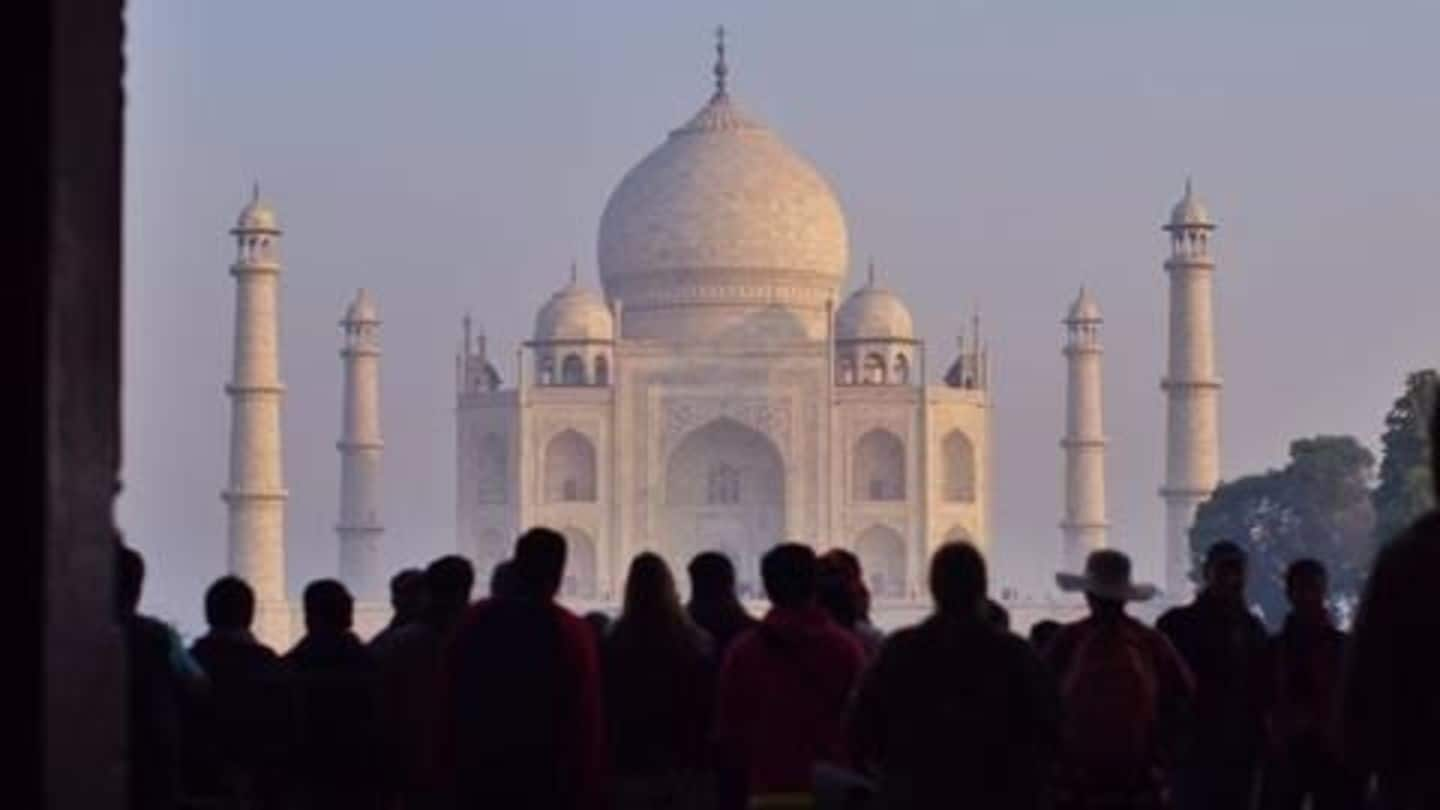 As the white marble monument changes its colour, a kind of mud therapy is being undertaken to revive the Taj Mahal's colour. Culture Minister Mahesh Sharma said that efforts are being taken to decrease the impact of insects on the structure. The mud therapy has been tested on 3/4th of the structure, and is yielding positive results.
The discoloration of the Taj Mahal
An Indo-US study of the Taj Mahal in 2015 examined the causes behind the pristine white marble of the iconic monument turning brownish-yellow. The study, which analyzed air samples and marble samples, revealed that the discoloration was happening due to the accumulation of dust and carbon-containing particles emitted in the combustion of biomass, fossil fuels and garbage.
UNESCO World Heritage Sites and the Taj Mahal
Established in 1972, UNESCO World Heritage Sites recognize sites of cultural and/or natural importance. There are a total of 1052 such sites in the world, of which 35 are located in India. The Taj Mahal was added to the list in 1983.
The ASI's efforts to preserve the Taj Mahal
The Archaeological Survey of India (ASI), in an effort to preserve the grandeur of the Taj Mahal, started applying Fuller's earth or Multani Mitti on discolored portions of the monument in 1994. The treatment involved the application of a 2mm-thick layer of lime-rich clay on the affected portions. The clay was left to dry and later, washed off with distilled water.
What is Multani Mitti and how does it work?
Multani Mitti or Fuller's earth is a very popular beauty treatment in India and South Asia. The home remedy consists of a paste made from a type of clay mixed with rose water. The paste works by absorbing facial grease and dirt, thereby restoring a natural glow on the face of the user. The method is non-abrasive and non-corrosive when used on monuments.
Previous mud-pack treatments of the Taj
The Taj Mahal has been given the mud-pack treatment thrice in the past. Starting in 1994, the process was repeated in 2001 and in 2008. In 2008, the process took 6 months and came at a cost of Rs.10 lakhs.
The ASI's preservation plans for 2017
For the first time in the history of the preservation of the Taj Mahal, the ASI has announced its plans to use Multani Mitti to treat discoloration of the monument's main dome. The process, scheduled for 2017, will take over a year to complete. However, the process also implies that tourists will not be able to see the dome for a year.