India resumes work on Shahpur Kandi dam
India resumes work on Shahpur Kandi dam
Edited by
Gaurav Jeyaraman
Mar 05, 2017, 04:25 am
4 min read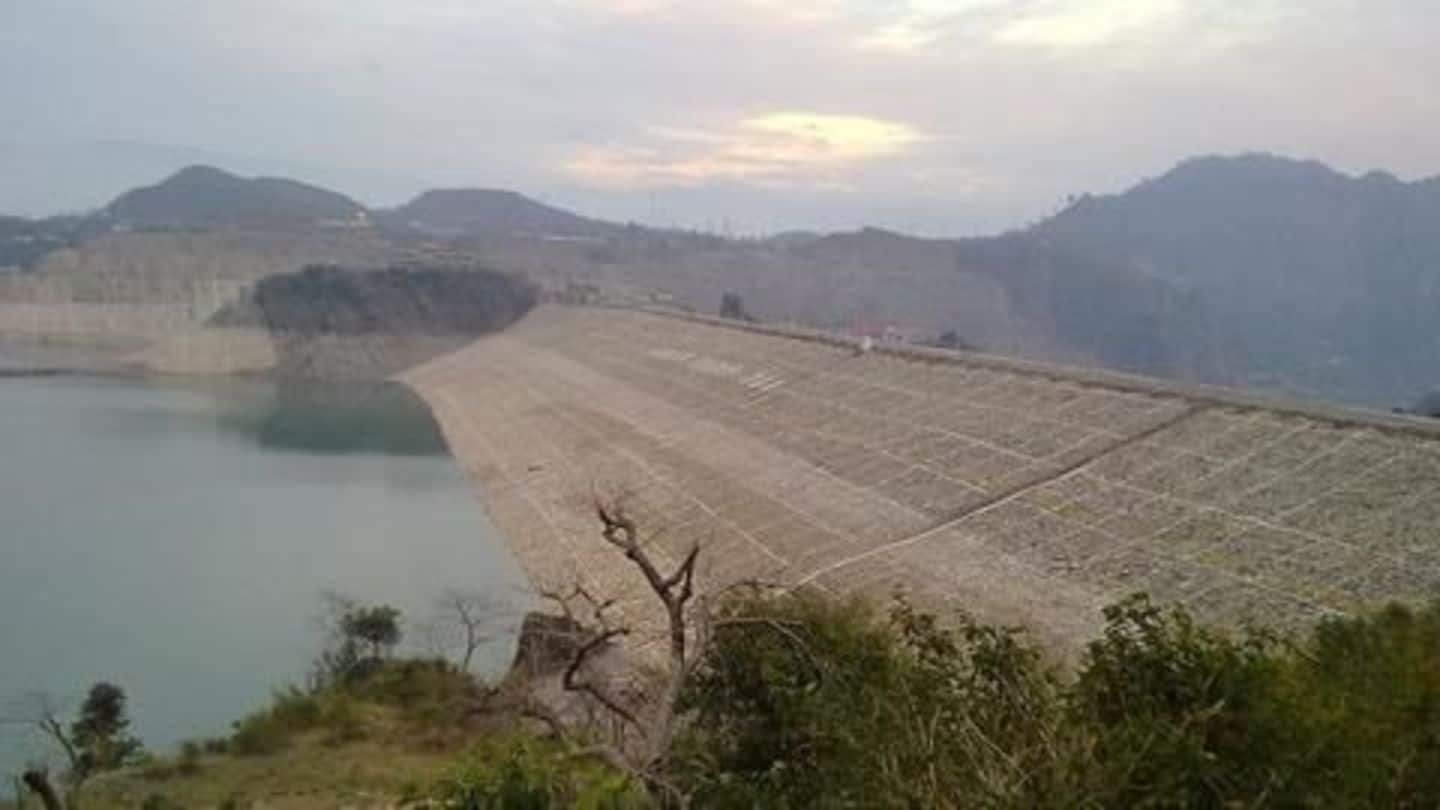 Sources stated that India stepped up its efforts of building infrastructure to utilize its legitimate share of waters from the Ravi, Beas and Sutlej rivers of the Indus system. The move comes just days before the annual bilateral Indus Water Commission meeting with Pakistan in Lahore. Punjab and J&K have resumed work on the Shahpur Kandi Dam project.
The Indus River in South Asia crosses over Tibet, India, Pakistan and Afghanistan before it empties into the Arabian Sea near Sindh, Pakistan. After the partition in 1947, Indus Waters were a major cause of friction between the two countries. The need for a permanent solution was felt when tensions escalated in 1951. Negotiations continued for 9 years before The Treaty was signed.
The Treaty is a water distribution arrangement. Its a trilateral agreement entered into between India, Pakistan and the World Bank. It was signed in Karachi on September 19, 1960 by Jawaharlal Nehru and President of Pakistan, Ayub Khan. The Treaty lays down precise directions with respect to distribution of water from six rivers that flow from Tibet through India to the shared Indus Basin.
The Treaty: An exemplary success
Since The Treaty was ratified, Pakistan and India haven't engaged in 'water wars'. The Treaty is considered to be an exceptionally successful water-sharing agreement. UN Deputy Secretary-General Jan Eliasson's said, "The Treaty between India and Pakistan has survived two wars, and remains in force today."
India playing offense to contain Pakistan
Under mounting pressure to hit back at Pakistan after the audacious Uri attack, MEA spokesperson Vikas Swarup suggested that India was not averse to revisiting the 'Indus Waters Treaty' (The Treaty). Swarup revealed there currently were differences between India and Pakistan on the implementation of The Treaty. He added that for any such treaty to work, "mutual trust and cooperation" were essential requirements.
Meeting on Indus Waters Treaty: Key decisions
In order to review the Indus Waters Treaty, Modi met with NSA Advisor Ajit Doval, foreign secretary S Jaishankar and senior PMO officials. Key decisions taken include expediting construction of dams on Chenab river, India to use potential of 18,000 megawatt of power from the western-rivers and restarting construction on Tulbul navigation project. Modi said, "Blood and water can't flow at the same time."
Revocation of Indus Water Treaty an "act of war": Aziz
Pakistan's Advisor to the Prime Minister on Foreign Affairs Sartaj Aziz, informed the Pakistan senate that revocation of the Indus Water Treaty would be considered an "act of war". He stated that India could not unilaterally revoke the treaty as it was an international agreement with the World Bank as its guarantor. He added that consequently, Pakistan could approach the International Court of Justice.
Will not accept any modifications in Indus Waters: Pakistan
Pakistan said it won't allow any adjustments in the Indus Waters Treat after India strongly hoped for bilateral redressal of differences. Vikas Swarup said that the technical design parameters concerning Pakistan would be resolved once consultations were given adequate time. However, Pakistan said this was India's old strategy: where projects were completed during disputes and then completion was used as an excuse.
World Bank to meet India, Pak over Indus Waters Treaty
The Senior adviser to the World Bank president, Ian H Solomon, will meet officials from India and Pakistan to mediate over the dispute in the Indus Waters Treaty. Solomon will meet Indian officials to seek details about the Kishanganga and Ratle hydro-power projects, which Pakistan says violates the Indus Waters Treaty. He will then travel to Pakistan to seek their side of the argument.
Pak asks India to suspend contentious hydro-power projects
Two parliamentary bodies from Pakistan have passed resolutions asking India to suspend the ongoing construction of the Kishanganga and Ratle hydro power projects. The foreign affairs and water and power committees of Pakistan's parliament asked the World Bank to set up a court of arbitration to settle the disputes. It asked the World Bank to play its role without further delay.
UN report says Pak delayed Indus Waters resolution
A UN Development Programme report stated that Pakistan delayed bringing up cases of water sharing disputes with India, delaying a resolution to the Indus Water Treaty. The report said Pakistan's "negligence in conducting a sound analysis of trans-boundary water issues...caused the issues to linger on and remain unaddressed." The report said though the IWT was highly successful, water-scarcity has created conflict.