Rs. 10L compensation for 'human shield', but not from army?
Rs. 10L compensation for 'human shield', but not from army?
Edited by
Gaurav Jeyaraman
Jul 10, 2017, 04:43 pm
2 min read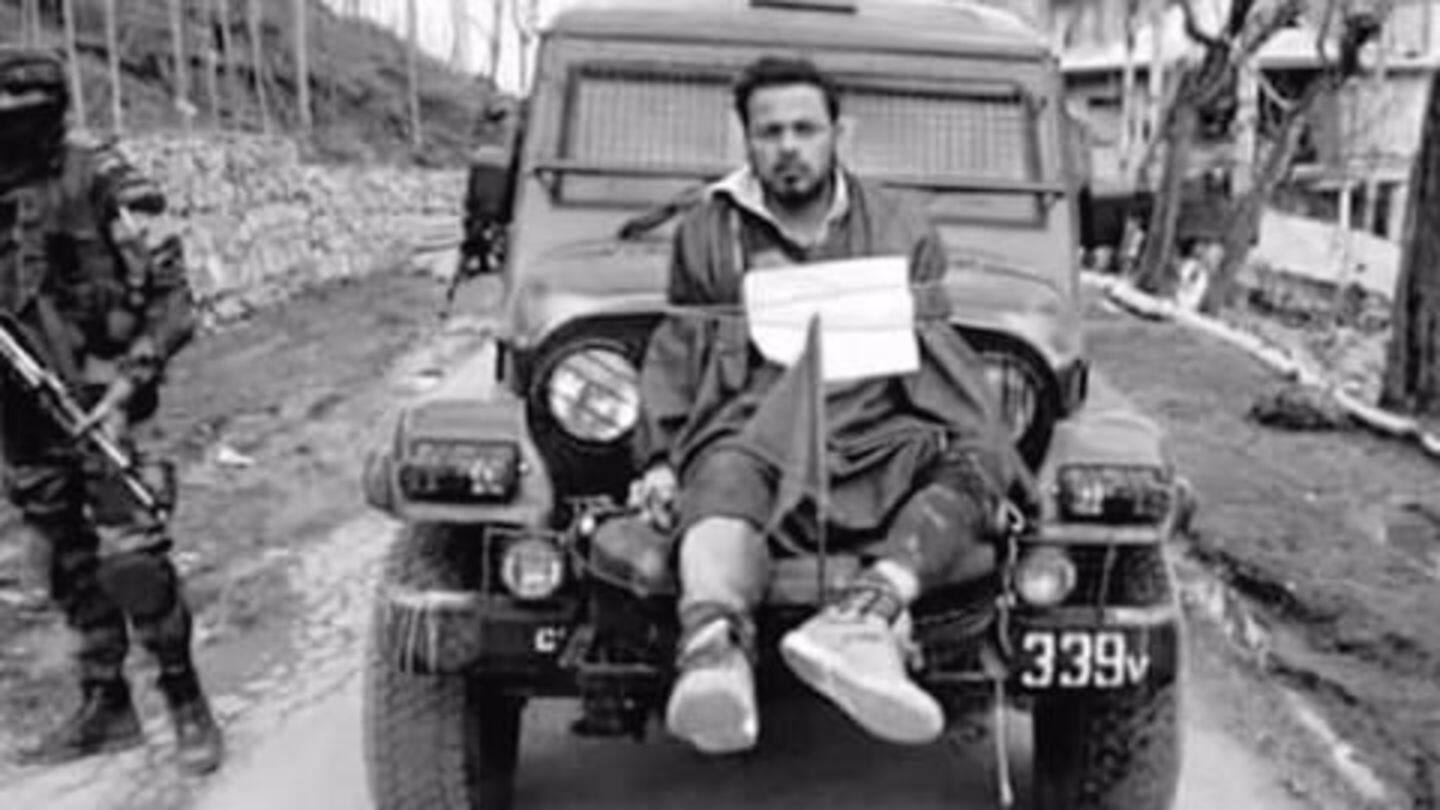 The J&K Human Rights Commission has directed the state to provide Rs. 10L as compensation to Farooq Ahmad Dar who was tied to the bonnet of an army jeep as a 'human shield'. However, it refused to direct the army as "it doesn't have jurisdiction over the army". The incident had created a major controversy, especially after the army backed the major involved.
J&K: In fresh controversy, video of army using human shield
In a fresh controversy, on 15th April a video surfaced showing a Kashmiri youth tied to the fender of an army jeep as a "shield". Army-sources claimed he was a stone-pelter, and it gave the convoy safe passage during a rescue operation; the move saved lives, it maintained. Former J&K chief Omar Abdullah tweeted, "This is just so shocking!" The army ordered a probe.
A Rashtriya Rifles quick-reaction team reportedly received an SOS from ITBP and J&K police personnel surrounded by stone-pelters on polling day, April 9. After arriving, they caught hold of one of them, Farooq Ahmad Dar, and tied him to the front of the jeep with a warning for miscreants written on paper, strapped on his waist. He was later handed over to police.
FIR against army unit for 'human shield'
The Jammu and Kashmir police have registered an FIR against the Army's 53 RR unit in Budgam. However, as the Army operates under the Armed Forces Special Powers Act in J&K, no action can be taken against any of the officers involved.
Government stands by 'human shield' decision
The Centre has decided to stand by the army officer who decided to use a stone-pelter as a human shield to allow his men safe passage through a sea of protesters in Jammu and Kashmir recently. The government agreed that the decision was made reluctantly as a last resort. Defence Minister Arun Jaitley would raise the issue at a meeting with Army commanders.
Kashmir human shield incident: Major Gogoi awarded by Indian Army
Chief of Army Staff (COAS) General Bipin Rawat awarded COAS Commendation Card to Major Leetul Gogoi for sustained efforts in counter-insurgency operations in Jammu & Kashmir. Last month, Gogoi tied a stone-pelter to the bonnet of a moving jeep in Budgam to avoid stone-pelting by violent protesters who were targeting a military convoy. His action reportedly saved over a dozen army personnel.