DDCA case: Kejriwal put on trial
DDCA case: Kejriwal put on trial
Written by
Kartikeya Jain
Mar 25, 2017, 05:27 pm
3 min read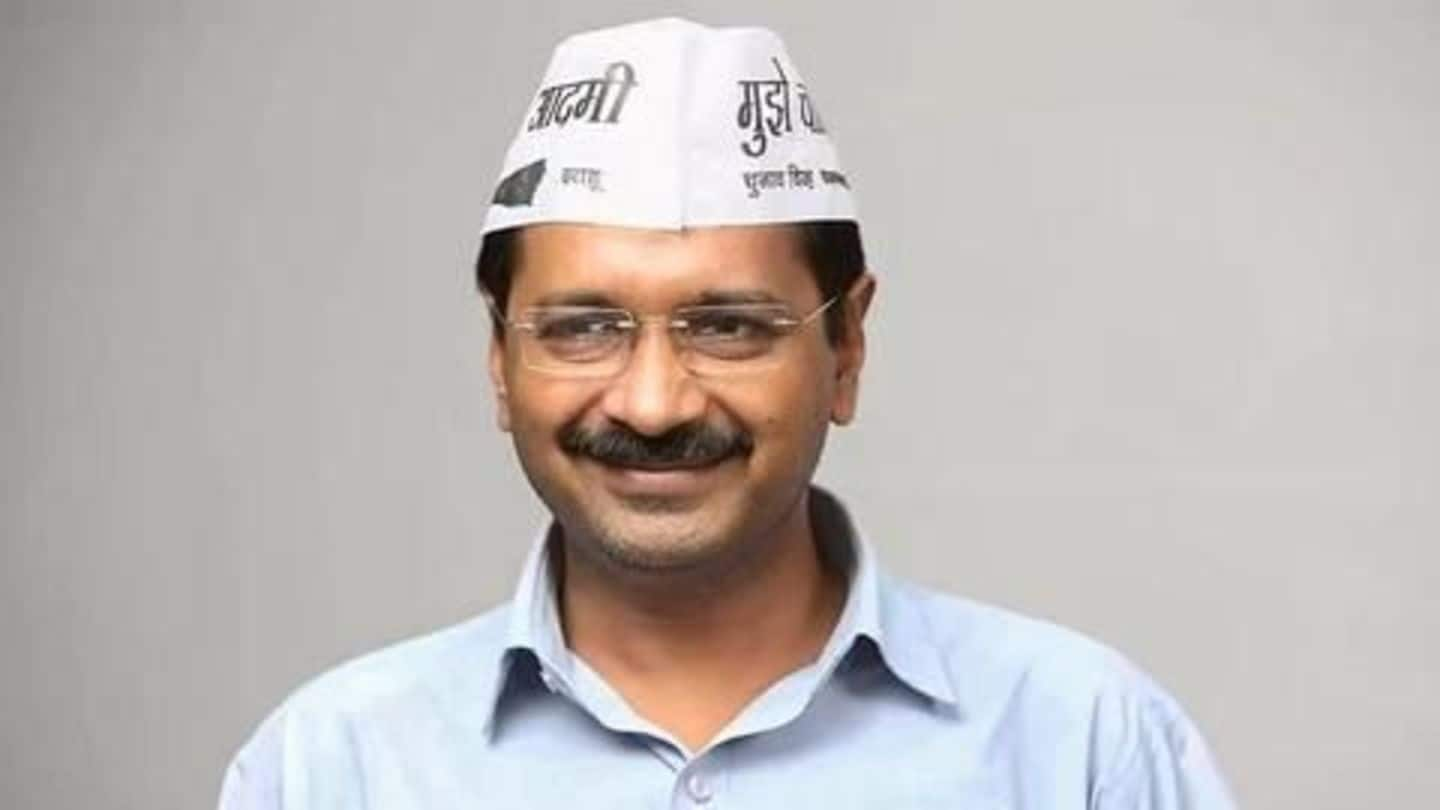 A Delhi court put CM Arvind Kejriwal on trial in a criminal libel case filed against him by Arun Jaitley in the 2015 DDCA matter. Others including Ashutosh, Kumar Vishwas, Sanjay Singh, Raghav Chaddha and Deepak Bajpai pleaded "not guilty" and commanded trial which will commence on May 20. Jaitley has sought Rs. 10 crore for the "false and defamatory" statements harming his reputation.
Centre asks Delhi govt to look into DDCA
The Union sports ministry had written a letter to Delhi government asking them to take appropriate action following allegations of irregularities in DDCA. Sources said that the letter was sent after MP Kirti Azad raised the issue in Parliament. The allegations of irregularities included illegal construction of corporate boxes, evasion of entertainment tax and opening the bar on dry days like Gandhi Jayanti.
CBI probes DDCA, Delhi govt demands Rs.24 crore
The Central Bureau of Investigation initiated a preliminary inquiry into the DDCA over evasion of entertainment tax. The Delhi government also sent a notice to DDCA demanding Rs.24.45 crore towards entertainment tax, interest and penalty, within the next 15 days. DDCA treasurer Ravinder Manchanda said that they were contemplating on filing an appeal with excise commissioner on moving to High Court.
Kejriwal appoints panel to probe DDCA financial irregularities
Delhi Chief Minister Arvind Kejriwal appointed a two member panel to look into alleged financial irregularities at the Delhi and District Cricket Association (DDCA). The panel consists of secretaries of Urban Development and Sports departments. There were complaints of DDCA making up fake members and diverging the funds. Kejriwal took this step after some former cricketers met him to take action on the matter.
AAP puts Jaitley in the middle of DDCA fraud
AAP held a press conference to disclose the massive fraud DDCA was engaged in when it was directed by Finance Minister Arun Jaitley. AAP used the government-constituted committee's inquiry report to show that DDCA "siphoned off money from the cricket body through proxy firms." The AAP said that Arun Jaitley must give in his resignation and accept his crime.
Jaitley calls AAP's claims 'vague allegations'
Reacting to the corruption-charges, Jaitley said, "I can reply if AAP can tell me specific issue. State-government and the party which is in the dock for having supported corruption and having interfered in the probe in this manner cannot deflect the issue without any basis."
Delhi HC dismisses Kejriwal's plea in Jaitley's defamation case
On Wednesday, the Delhi High Court dismissed Chief Minister Arvind Kejriwal's plea to stay trial proceedings in the criminal defamation case lodged by Finance Minister Arun Jaitley. In December 2015, Jaitley had filed civil and criminal defamation cases against Kejriwal and 5 members of AAP. Mr. Jaitley claimed that AAP leaders' "malicious and defamatory" campaign was causing him irreversible damage.
DDCA case: CM Kejriwal summoned before court
Delhi Court has instructed CM Kejriwal to be present in court on March 21 in context of a criminal defamation case filed against him by Delhi District Cricket Association (DDCA) and its vice-president, Chetan Chauhan. Kejriwal alleged in a TV interview that DDCA had murky financial dealings and was involved in a "sex racket". DDCA claims these statements caused irreparable harm to its image.