Happy Diwali: The festival of Lights!
Happy Diwali: The festival of Lights!
Written by
Sripriya Yegneswaran
Edited by
Vaneet Randhawa
Oct 30, 2016, 11:51 am
3 min read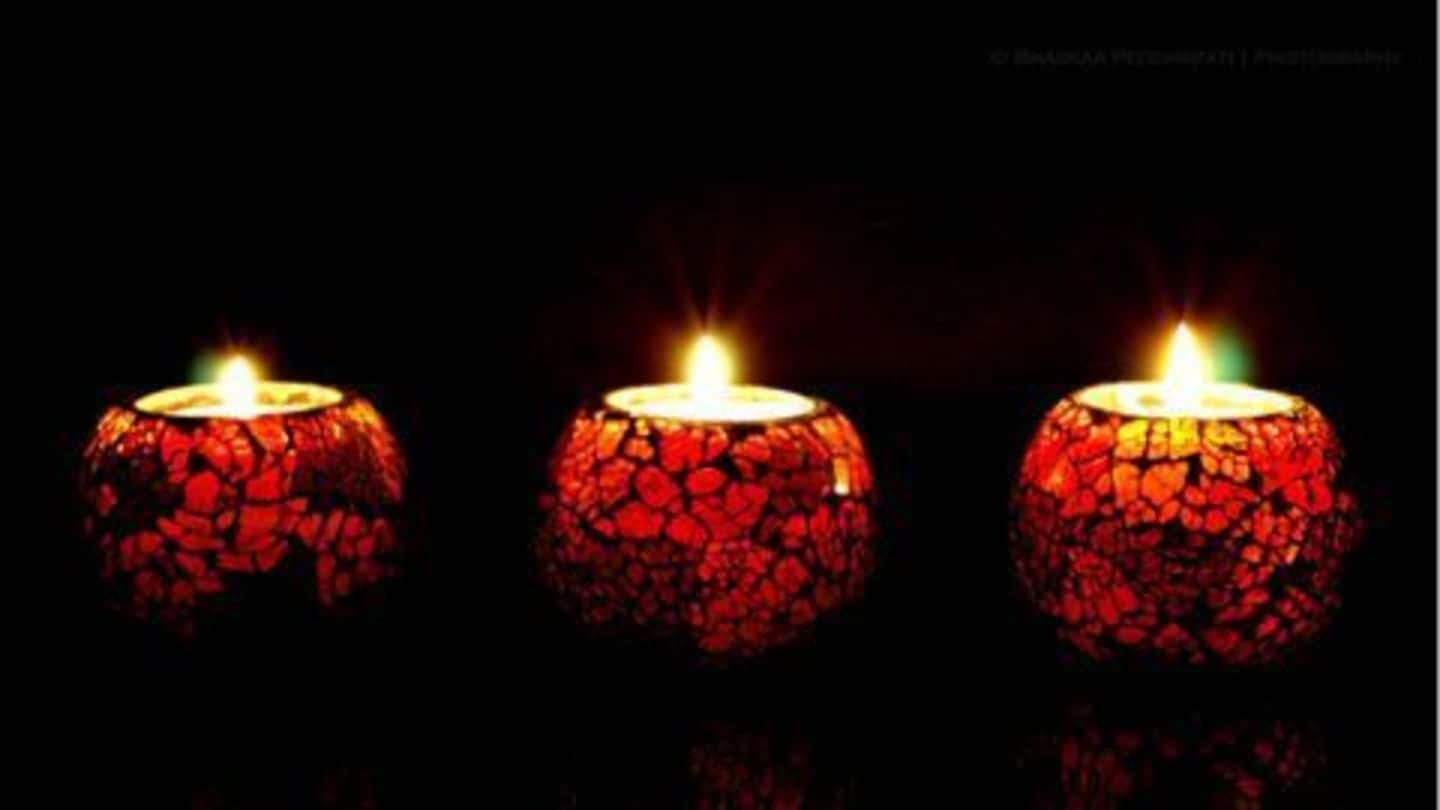 Deepavali, or more commonly known as Diwali, is a five-day Indian 'festival of lights' celebrated by Hindus, Buddhists, Jains, and Sikhs. While people of diverse faiths celebrate the festival for different reasons, all of them recognize Diwali's underlying motif - "the victory of good over evil and the triumph of light over darkness." Lights, sweets, and firework shows mark the importance of Diwali.
Diwali: A festival of harvest
The Hindu festival of lights, Diwali or Deepavali, is celebrated in autumn every year; it began as a festival of harvest, commemorating the end of harvest for that year. People would seek Goddess Lakshmi's blessings for wealth and prosperity as they welcomed the new financial year. Many Indians still follow this tradition, chronicling the day after Diwali as the next financial year's beginning.
The biggest festival for Hindus
According to most Hindu interpretations, Diwali signifies the finishing of the 14-year exile sentence for Lord Rama, his wife Sita, and his brother Lakshmana. Their return to the kingdom from Lanka after defeating Ravana was celebrated. To illuminate their path and celebrate the victory of good over evil, people lit diyas; hence the name Deepavali (deep-lights and avali-a row; a row of lights).
Diwali's religious significance
Diwali's religious significance varies depending on the school of Hindu philosophy and beliefs. According to some, Lord Krishna's consort Satyabhama slayed demon Narakasura, on Kartik Krishna Chaturdashi (Naraka Chaturdashi); the triumph of good over evil is celebrated. For some, it marks the day Lord Vishnu banished demon King Bali to the netherworld while for some the Pandavas' return after 12-year Vanvas and one-year Agyatavas.
The first day is Dhanteras, a festival of wealth when people buy gold or silver. The second day, Naraka Chaturdasi is characterized by mini-fireworks; next comes Diwali when people offer prayers to Goddess Lakshmi and begin their year with puja and fireworks. The fourth day is Padwa, which celebrates the love between a husband-wife. Finally, celebrating the brother-sister relationship is Bhai-Dooj, the fifth day.
Various Diwali traditions and beliefs
In Assam, West Bengal and Odisha, people worship Goddess Kali; it is called Kali Puja. In central regions, people celebrate Lord Krishna's legends. In north-central regions, Govardhan Pooja/Annakoot is celebrated; 56 or 108 different cuisines are prepared, offered to Krishna, and shared by people.
Diwali's importance for Buddhists, Jains and Sikhs
Diwali is important to Buddhists as they celebrate Emperor Ashoka giving up his violent ways and choosing the path of peace and non-violence. Similarly, Jains celebrate Diwali as 'Mahavir's Nirvan Kalyanak Divas', which means Lord Mahavir's Attainment Anniversary. Sikhs also have a historical significance with Guru Hargobind Ji freeing himself, other kings and gurus from imprisonment during the reign of Mughal Emperor Jahangir.
Diwali: A global festival
Diwali is celebrated around the world, including Sri Lanka, Pakistan, Thailand, Malaysia, Indonesia, Australia, Fiji, Mauritius, Kenya, South Africa, Guyana, Suriname, Trinidad and Tobago, Canada, UK, and the US.