Delhi pollution: Odd-even scheme to be implemented during November 13-17
Delhi pollution: Odd-even scheme to be implemented during November 13-17
Nov 09, 2017, 03:56 pm
2 min read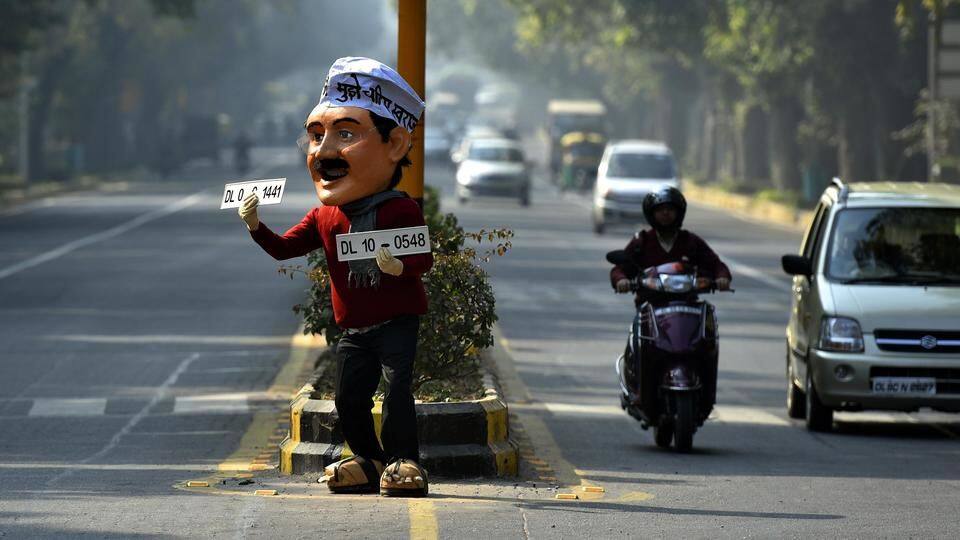 The Delhi government has decided to implement the odd-even scheme during November 13-17 as the capital battles alarming levels of air pollution. Yesterday, air quality index reached 517; anything above 400 is considered "severe". Schools in Delhi have been shut till Sunday. The severe air pollution can kill as many as 30,000 people this year, AIIMS Director Dr Randeep Guleria has warned.
What is the odd-even scheme all about?
An initiative to minimize vehicular traffic, the odd-even scheme allows odd- and even-numbered vehicles to ply on alternate days. Delhi's decision was inspired by Beijing's successful implementation of the scheme ahead of the 2008 Summer Olympics. The last two times it was carried out for 15 days from 8am to 8pm except on Sundays. Though violators were charged Rs. 2,000, no vehicles were impounded.
The odd-even scheme was implemented twice in Delhi in 2016
The scheme was previously used twice in 2016 - from January 1-15 and April 15-30. However, CNG and electric cars, two-wheelers, cars driven by women, people with disabilities and VVIPs, and vehicles used for medical emergencies were exempted from the rule.
Delhi needs to improve its public transport network
Despite a well-connected Metro network, Delhi lacks the requisite public transport facilities as needed by its burgeoning populace. The 5,600 government-run buses are no match to the 11,000 buses that are needed (as per expert estimates). However, Gahlot claims getting additional DTC buses would be the "main component" of odd-even 3.0. It better be, if the government wants this attempt to be successful.
It'll take more than a traffic-rationing scheme to cut pollution
Environment Pollution Control Authority, a body appointed by the Supreme Court to look into the matter, has declared that it wouldn't hesitate to go all out to address Delhi's alarmingly high air pollution levels. After shutting the Badarpur thermal power plant and banning generators, EPCA is prepared to implement the odd-even plan, take cars off roads, or shut schools if need be.