NGT bans manja for flying kites
NGT bans manja for flying kites
Written by
Vaneet Randhawa
Dec 14, 2016, 05:41 pm
3 min read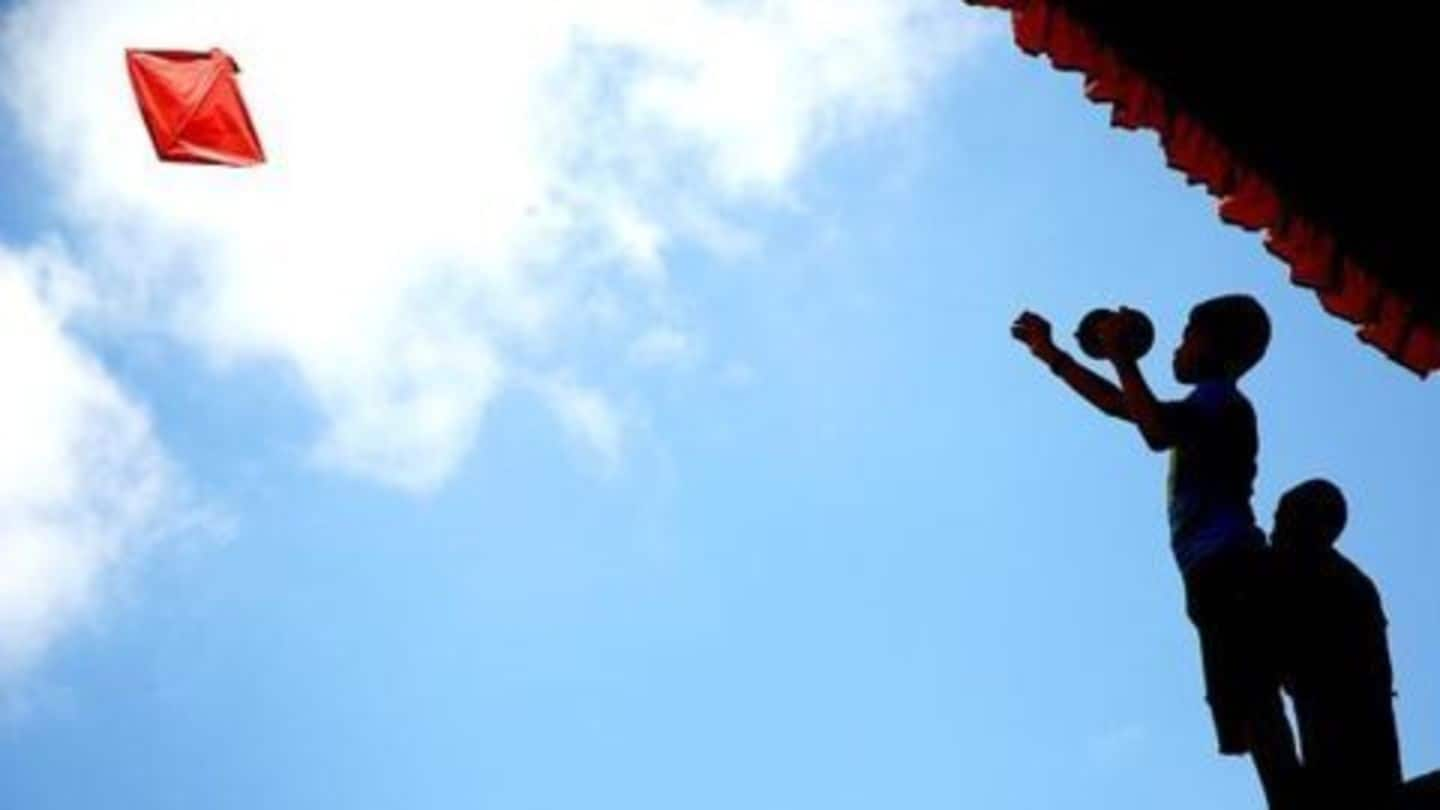 The National Green Tribunal imposed a nation-wide ban on the glass-coated strings used for flying kites; the NGT said it was a danger to humans, animals and birds. The ban applies to nylon, Chinese and cotton manja coated with glass; the Manja Association of India is to submit a report on the matter. The ban was sought by PETA.
Plight of birds up for sale
The 2011 Gujarat HC decision had highlighted the plight of 494 birds that had been seized from hawkers. In most instances, their wings and tails had been cut, cello tape had been put on their wings and there were rings on the birds' legs to prevent them from flying. According to the report submitted, this was a regular sight in almost all bird bazaars.
Gujarat HC comes to caged birds' rescue
According to the ruling of Gujarat HC in 2011, keeping birds confined would be "tantamount to illegal confinement" and was different from keeping other pets. This further violated the rights of "birds to live in their natural environment". The ruling said that it was the duty of every person to see that no additional pain was being caused to the pet birds in India.
Petitions seeking return of confiscated birds
The ruling had come after petitions were filed in 2010 by bird sellers of Surat asking custody of the caged birds which had been impounded by police under the Prevention of Cruelty to Animals Act, 1960 and under section 12 of the Wildlife Protection Act, 1972.
Animal Welfare Borad issues circulars against bird confinement
The Animal Welfare Board of India (AWBI) has issued a circular against confining birds in cages. Jagdish Kochar, a city-based member of AWBI said that this was being done following the order of Gujarat HC in May. The ruling would especially hurt the bird lovers who now cannot keep any bird under confinement. Anybody can now "complain against the confinement of birds in cages."
Senior advocate Salman Khurshid contesting the ruling of the Gujarat HC said it left grounds for misuse. He said the ruling was being abused by government officials and NGOs in various states where pet tradesmen were being made scapegoats and deterred from carrying out their business. He said Prevention of Cruelty to Animals Act and Wildlife Protection Act was enough to safeguard the birds.
SC to decide if exotic pet-birds will fly
SC will decide whether exotic birds have the fundamental right to fly freely acting on PIL by the Pet Lovers' Association. A Bench headed by Chief Justice of India H.L. Dattu accepted a challenge to the May 2011 order by the Gujarat High Court on this matter. The HC decision of 2011 had ruled that the caging of birds was illegal confinement.