Govt urges consumers to move court against hotels' service charge
Govt urges consumers to move court against hotels' service charge
Jul 09, 2017, 02:22 pm
3 min read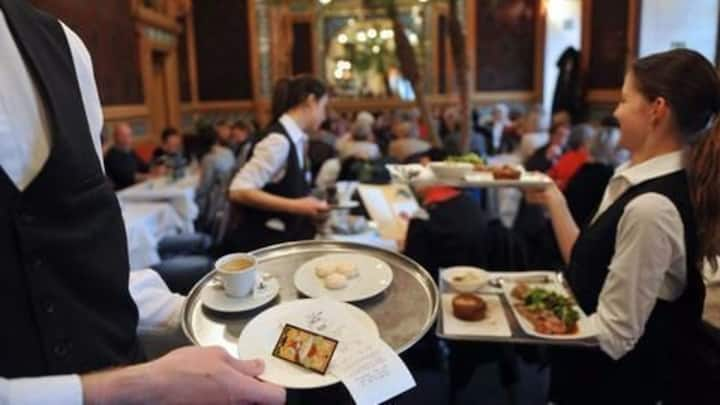 The Department of Consumer Affairs has urged people to move consumer courts if they find any restaurant slapping service charges, which is now illegal. Since the department issued guidelines in April, the charge has been voluntary; hotels are authorized to levy mandatory service charges. However, the National Restaurant Association of India says guidelines aren't laws, so hotels aren't indulging in anything illegal.
Service charges an irritant for customers
In recent years, customers in restaurants have been required to pay a 'service charge' which was over and above local and central taxes. Often this was in lieu off paying a tip and slowly the service charge became all pervasive. The mandatory levy was applied by all eating establishments and customers were forced to pay even if they were unhappy with the restaurant's service.
Customers complain; authorities pay heed
The Ministry of Consumer Affairs, Food and Public distribution received a huge number of complaints from consumers with regards to the mandatory 'service charge' levy. The ministry then sought a clarification from the Hotel Association of India and was informed that the charges were "completely discretionary and voluntary" and customers were not required to pay if they were dissatisfied with the service.
Over and above service charges, restaurants also charge 12.5 per cent value added tax and 6 per cent of service tax to the bills.
Consumer Protection Act, 1986: "A trade practice which, for the purpose of promoting the sale, use or the supply of any goods or for the provision of any service, adopts any unfair method or deceptive practice, is to be treated as an unfair trade practice."
Modi govt. removes service charge from eateries
Food lovers rejoice! The Modi government has asked for the removal of the service charge voluntary component which hotels levy. Union Minister Ram Vilas Paswan said the government has "issued an advisory to restaurants to remove levying service charge since it is not a tax, only a tip." Earlier the government had asked eateries to put up a notice stating 'service charge is voluntary'.
Service charge is voluntary: Govt issues guidelines
Food and Consumer Affairs Minister Ram Vilas Paswan stated that the government has approved guidelines on service charge, clarifying that it is entirely voluntary. He said hotels and restaurants would not decide the rates for service, and this is completely at the customer's discretion from now on. He added that the guidelines were being forwarded to states so they can act on it.