Kafeel Khan urges government to let him serve during COVID-19
Last updated on
Apr 20, 2021, 05:51 pm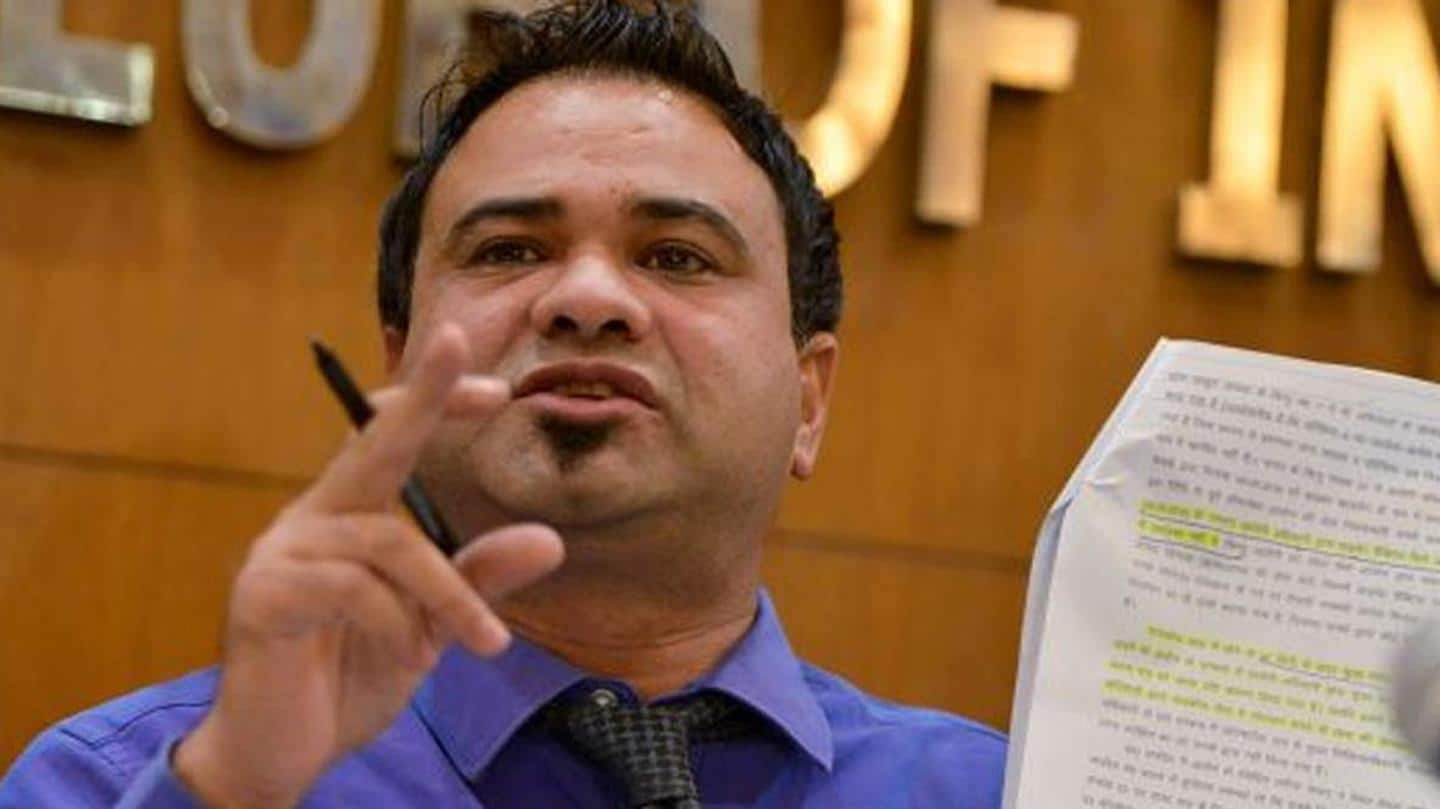 Dr. Kafeel Khan, who was suspended by the Uttar Pradesh government in 2017, has appealed to the state government to allow him to serve during the ongoing COVID-19 pandemic. However, the state administration has responded to his letter saying that he should make the request using a particular public grievance portal. Here are more details on this.
'Please grant me the opportunity to serve the country'
In his letter to UP Chief Minister Yogi Adityanath, Dr. Khan wrote, "The second wave of the coronavirus is creating havoc. My experience of over 15 years in the ICU may be helpful in saving some lives." He said the government could suspend him again once the coronavirus crisis is over. "I humbly request that you grant me the opportunity to serve the country."
'Even after 1,300 days, my suspension hasn't been revoked'
Dr. Khan stated his colleagues Dr. Rajesh Mishra and Dr. Satish Kumar were also suspended but they have since been reinstated. He said he wrote to the UP government 36 times but to no avail. Referring to the order of the Allahabad High Court, he added, "The court has freed me from corruption charges...But even after 1,300 days, my suspension has not been revoked."
You can read Dr. Khan's letter here
Use the public grievance portal, the CMO replied
Responding to the letter, the Chief Minister's Office (CMO) asked Dr. Khan to approach the government through its public grievance portal. "If your email is related to any public grievance, then we would like to tell you that for this purpose an official online portal called 'Jan-Sunni' has been developed and the web address has been provided too," the response read, according to ThePrint.
Khan is under suspension since August 2017
Dr. Khan was suspended in August 2017 in connection with the deaths of 60 children at the Baba Raghav Das (BRD) Medical College at Gorakhpur, apparently due to a shortage of oxygen cylinders. He was later cleared of most charges. He was detained again for an alleged provocative speech against the Citizenship Amendment Act, but it was ruled illegal by the Allahabad High Court.
He currently volunteers with a team of doctors
Presently, Dr. Khan volunteers with a team of doctors under the banner "Doctors on Road." The team works to spread awareness about the COVID-19 pandemic among the marginalized sections in rural areas to help them fight the disease.