BS-III ban: Rs.12,000 crore inventory of auto-industry invalidated
BS-III ban: Rs.12,000 crore inventory of auto-industry invalidated
Edited by
Gaurav Jeyaraman
Mar 30, 2017, 04:04 pm
3 min read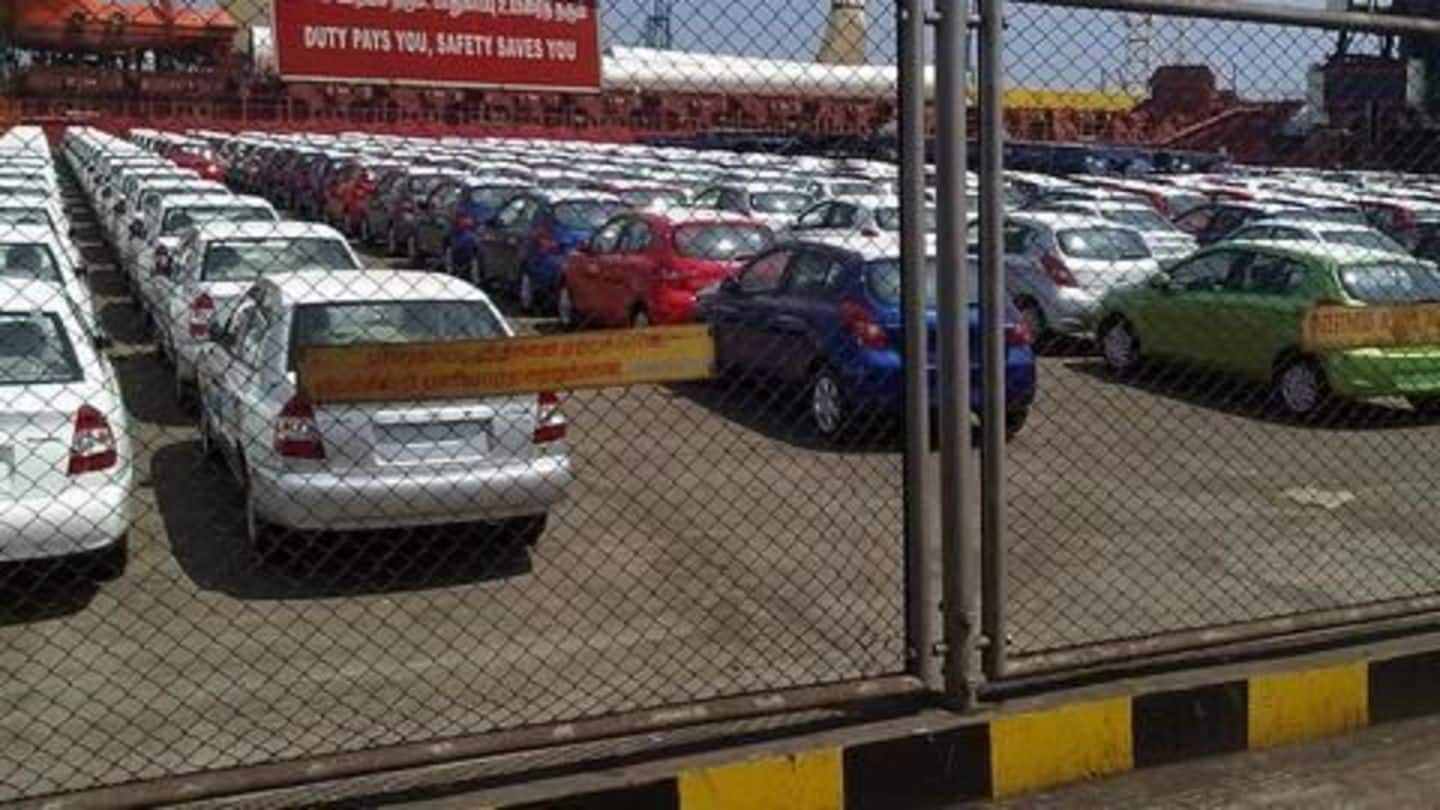 After the SC decided to bar sales and registration of BS-III vehicles, the auto-industry is left with unusable inventory worth upto Rs. 12,000crore. Companies like Tata Motors, Ashok Leyland and Mahindra & Mahindra, Hero MotoCorp, Honda and TVS are also facing problems from dealers, who are holding the inventory. The auto-industry blamed fuel companies, saying the scarcity of BS-IV fuel has hurt the transition.
What are the Bharat Stage norms?
The Government of India uses Bharat Stage norms to monitor air pollutant emissions from automobiles and other internal combustion engine equipment. The emission standards were first introduced in 2000, based on European norms. Some of its outcomes have been the phasing out of Maruti 800, two-stroke engines in two wheelers and introduction of electronic controls in vehicles.
The beginning of the emission control regime in India
The first emission control norms were enforced for petrol vehicles in 1991 and for diesel vehicles in 1992. In 1995, the government made it compulsory in the metros for new petrol cars to be fitted with catalytic converters to treat polluting exhaust gases. It also made unleaded fuel compulsory, first in the metros and subsequently all across India.
Bharat Stage norms levied across India
Following a Supreme Court order, the government enforced Bharat Stage 2 and Bharat Stage 1 norms in metros and other parts of India respectively. In 2002, the government framed its first auto policy that laid down the roadmap for emission control. Accordingly, four wheelers were to move to BS III norms in metros and to BS II in other parts by 2005.
Centre mulls leapfrogging to BS VI
A committee met to discuss rolling out BS VI sooner than the previously proposed deadline of 2024. Implementing BS VI would lead to a significant drop in bringing nitrogen oxide and particulate emissions down and also narrow down the differences in emission standards for diesel and petrol engines. As car makers would have to bear heavy up-gradation costs, cost of cars would also increase.
India to directly switch to BS VI in 2020
The government has decided to adopt Bharat Stage VI (BS VI) norms all over India by 2020, four years before the previous government's deadline, following growing concerns of worsening air quality. The move involves upgrading to BS IV next year and subsequently to BS VI, bypassing BS V. The decision will lead to a sharp rise in car costs.
Bosch warns the government
Bosch, the world's largest fuel injection system manufacturer, warned that graduating from BS-IV to BS-V would take a minimum of four years, and directly phasing to BS-VI would take a minimum of six years.
Draft norms for Euro VI standards issued
The government has come out with draft rules on the Euro VI emission standards for various categories of vehicles in India. The government has released the draft norms in order to seek suggestions for modifications from the public by the end of March 2016. The new rules seek to amend the Central Motor Vehicles Rules, 1989 under the Motor Vehicles Act, 1988.
SC: Sale of BS-III vehicles banned from April 1
The Supreme Court has banned the sale and registration of BS-III vehicles from April 1, as the BS-IV norms come into force . The court clarified that BS-III vehicles bought prior to 31 March would be allowed to register, as long as a proof of sale date is provided. The court lambasted auto companies for failing to change despite knowing the new norms.