Cyclone Nada brings rain, cheers to TN farmers
Last updated on
Dec 02, 2016, 02:04 pm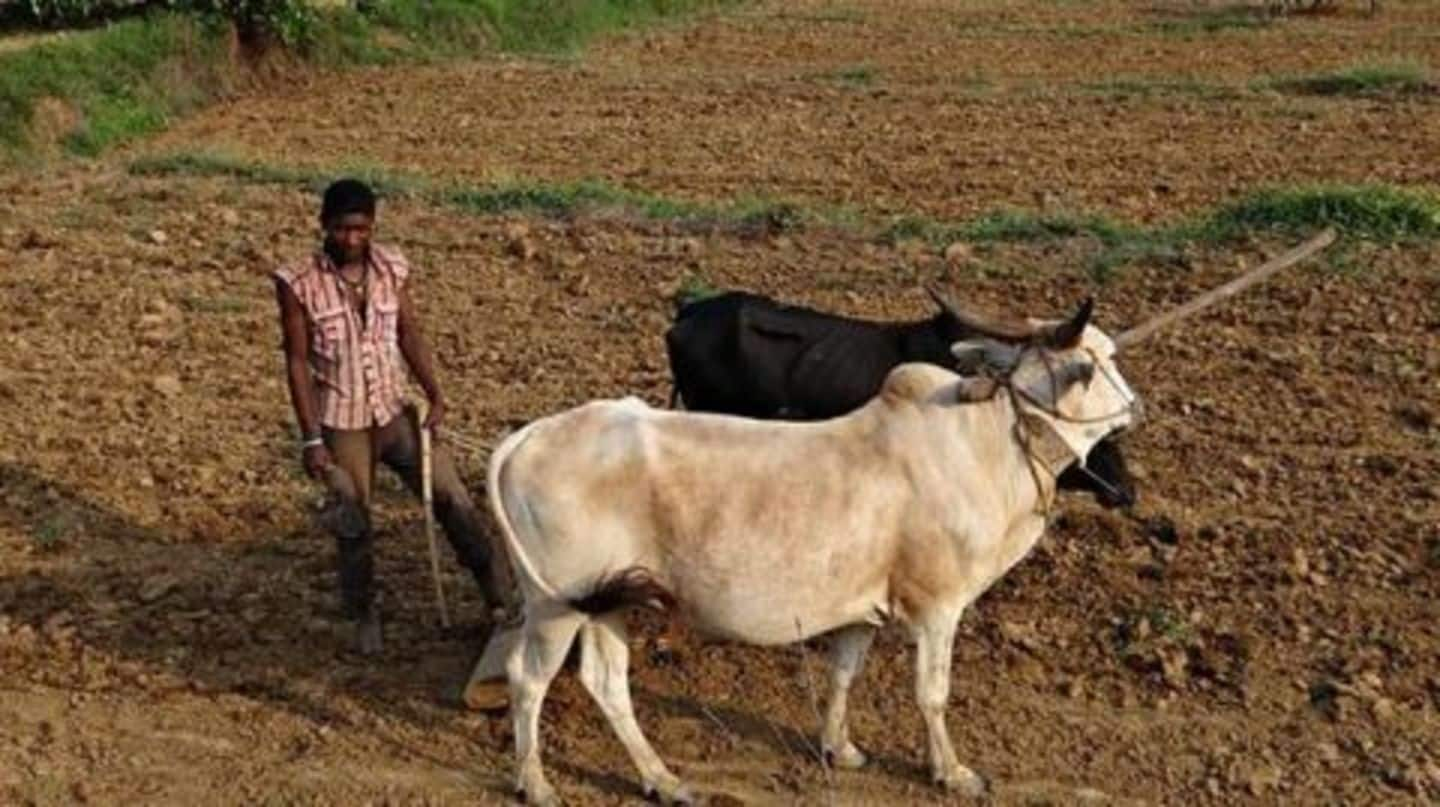 Cyclone Nada weakened into a depression and made landfall in Nagapattinam. Nada will also bring light to moderate showers in several parts of Tamil Nadu, marking a revival of the north east monsoon which accounts for a major share of rains for the state. Farmers in the state have been hit by crop failure due to an inactive north-east monsoon and drought.
What is a tropical cyclone?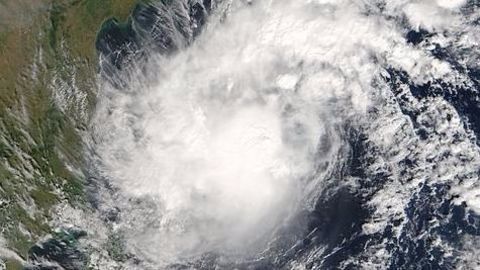 A tropical cyclone is an intense low pressure system in the atmosphere over tropical or sub-tropical waters, characterized by high winds and heavy rains. Indian MeT dept. classifies low pressure systems in the Arabian Sea and Bay of Bengal into 7 classes. Once winds around the low pressure system reach 62 kmph it is called tropical cyclone and is assigned a name.
The 2015 floods that shook TN
In Nov 2015, a deep depression that crossed the coast in northern Tamil Nadu resulted in heavy rains that affected the Coromandel coast and led to one of the worst floods of recent times. Around 500 people were killed and lakhs of people were affected.
Why is India's east coast more prone to cyclones?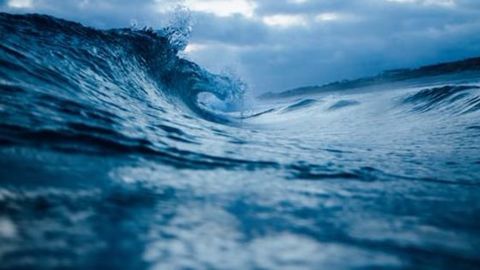 East coast of India is more prone to cyclones than the West coast. This is because in addition to storms that originate over southeast Bay of Bengal and adjoining Andaman Sea, breakaway typhoons over northwest Pacific move across South China sea into Indian seas. On the other, Arabian Sea cyclones are mostly 'in situ' and generally move northwest, away from West coast of India.
4 out 5 cyclones affect East coast
Cyclones occur mostly in May-June and October-November periods. Four out of five cyclones hitting coastal parts of India affect the eastern shores. Further, warm surfaces being ideal for cyclone-formation, Bay of Bengal, warmer than its Western counterpart Arabian Sea, intensifies the cyclonic system.
Tamil Nadu braces for cyclone Nada, state government on alert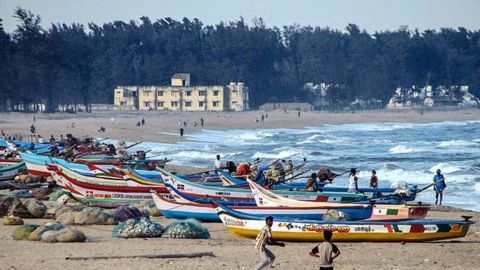 Tamil Nadu gears up for cyclone Nada which is likely to make landfall in the early hours of Dec 2 between Vedaranniyam and Puducherry, close to Cuddalore. MeT department said that it may weaken into a deep depression, a notch below cyclone. NDRF (National Disaster Response Force), SDRF teams have been deployed in coastal districts of Tamil Nadu and Puducherry.
Toll free helpline issued by TN government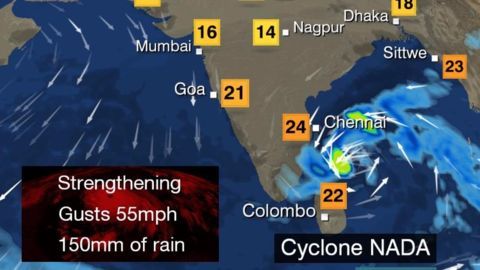 The meteorological department has forecast heavy rains for 48 hrs from Dec 1 and also warned fishermen against venturing into the sea. There could be minor damage in the areas the cyclone passes through with wind speeds reaching 45-55 kmph. TN government asked the public to call on toll free helpline numbers 1070 (Chennai) and 1077 (rest of the state), during emergency situations.