AAP leaders will be arrested if they enter Mandsaur: Police
AAP leaders will be arrested if they enter Mandsaur: Police
Jun 09, 2017, 03:05 pm
3 min read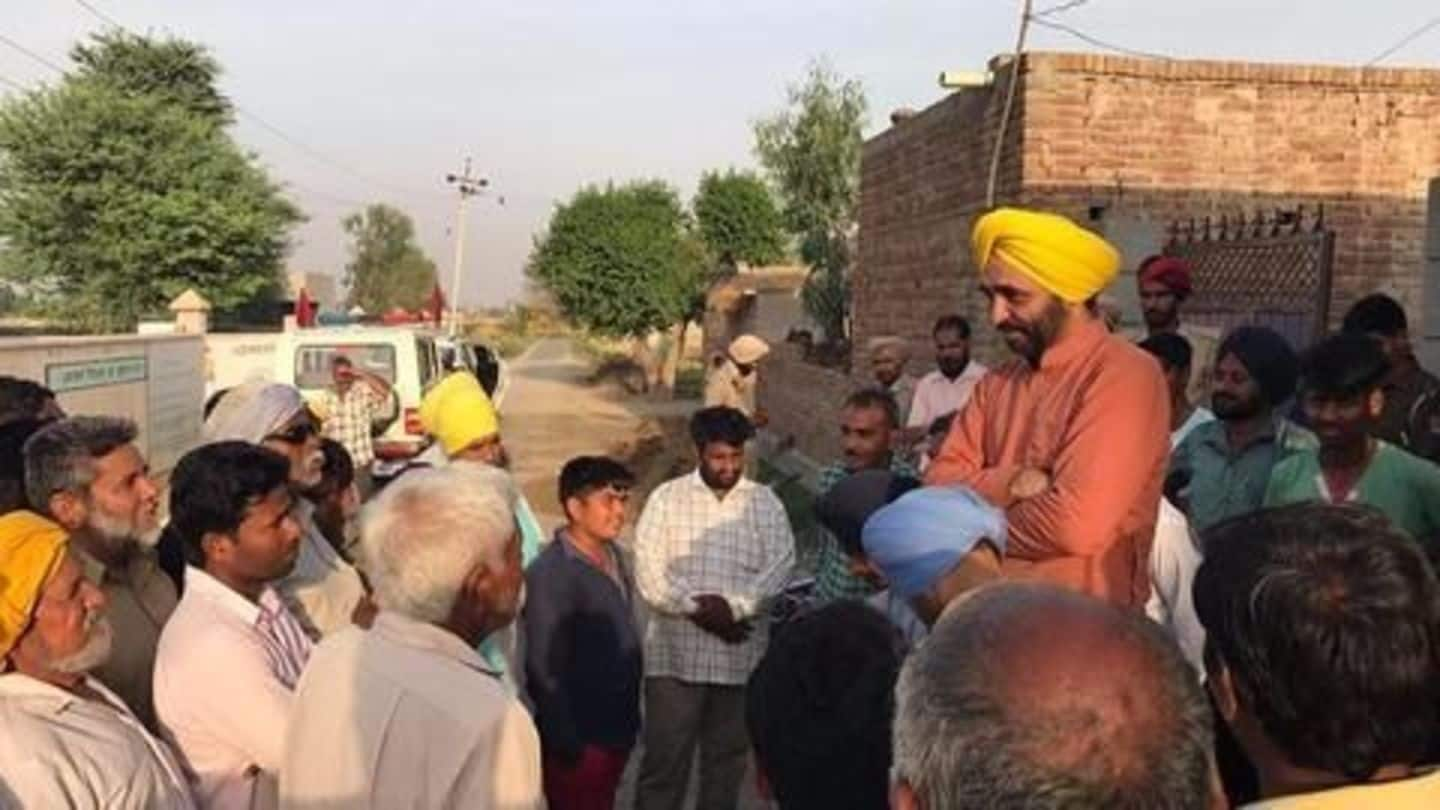 MP Police declared that no outsiders, including AAP leaders, will be allowed to enter violence-ravaged Mandsaur during the curfew relaxation hours. Reports earlier emerged that Ashutosh, Bhagwant Mann and Sanjay Singh of the AAP were planning to visit the district. AAP leaders will be arrested if they try to enter, said SP Manoj Kumar Singh. Till now, 156 people have been arrested for vandalism.
MP farmers' agitation: Death toll rises, five dead
The death toll in the MP farmers' agitation rose to five after police opened fire on protesters. The government denied police firing throughout the day, but later confirmed it. "In one incident (in Pipalia), police had to fire in self-defence when a mob gheraoed the police station. In another, the police fired when there was firing from the mob," Home Minister Bhupendra Singh said.
MP- Violent farmers' protest expand to more places
MP's violent farmers' protests have swelled out of Mandsaur to at least six other districts. Vehicles, petrol pumps, shops and more were burnt. Rioting and stone-pelting were reported. Rail tracks were uprooted and roads blocked. Barkhera, Dhar, Neemuch, Kayampur, Ujjain and Sehore were some of the areas affected. Curfew remained in force in Pipalya Mandi. Mobile and internet services were suspended in many parts.
Internet services have been shut down in many parts amid the ongoing violence, including in Dewas, Indore and Ujjain. The agitation has also led to shortage of milk and vegetables; protesters on June 6 spilled 12,000L of milk on the roads and looted trucks.
A brief look at the ongoing MP farmers' protests
MP farmers have been protesting over remunerative prices for their products and loan waivers. On June 4, some organizations, including the RSS-affiliated Bharatiya Kisan Sangh, called off the agitation after the government reportedly assured them their demands. Others including Bharatiya Kisan Union didn't budge. President of Kisan Mazdoor Sangh Shivkumar Sharma questioned how BKS had called off protests when it wasn't even actively involved.
According to the National Crime Records Bureau, at least 1,982 farmers and agricultural laborers in MP had killed themselves during February'16-February'17, roughly one suicide every five hours.
CM assures compensation, opposition slams government
CM Shivraj Singh Chouhan has assured compensation of Rs. 1cr each to the kin of the victims, and Rs. 5L lakh each to the injured. Patidar leader Mahendra Patidar said the bodies won't be cremated till Chouhan visits Mandsaur. Congress MP Jyotiraditya Scindia also slammed the government, saying it had come during the rule of a CM who "boasts of being a farmer's son".
Chaos throws New Delhi out of gear
PM Narendra Modi chaired a meeting with senior ministers to discuss the situation. Soon after, hundreds of Rapid Action Force and anti-riot personnel were deployed. Agriculture Minister Radha Mohan Singh had to cancel a press conference on the "successful completion" of the 'Swachhta Pakhwada' program. While Congress slammed the BJP for the deteriorating situation, Union minister Venkaiah Naidu accused it of "instigating" protesters.
MP farmers' protest- Rahul Gandhi arrested at Neemuch
Rahul Gandhi was arrested at Neemuch under Section 151 while he was trying to enter violence-hit Mandsaur. Congress supporters clashed with police near a checkpost outside the district as Gandhi tried to jump over barricades, sources say. He was then put on a bus to an unknown location. "If your thought doesn't meet that of the RSS, you cannot enter MP," Gandhi told reporters.