Doctors bat for higher taxes on unhealthy food
Doctors bat for higher taxes on unhealthy food
Edited by
Gaurav Jeyaraman
Apr 15, 2017, 01:22 pm
2 min read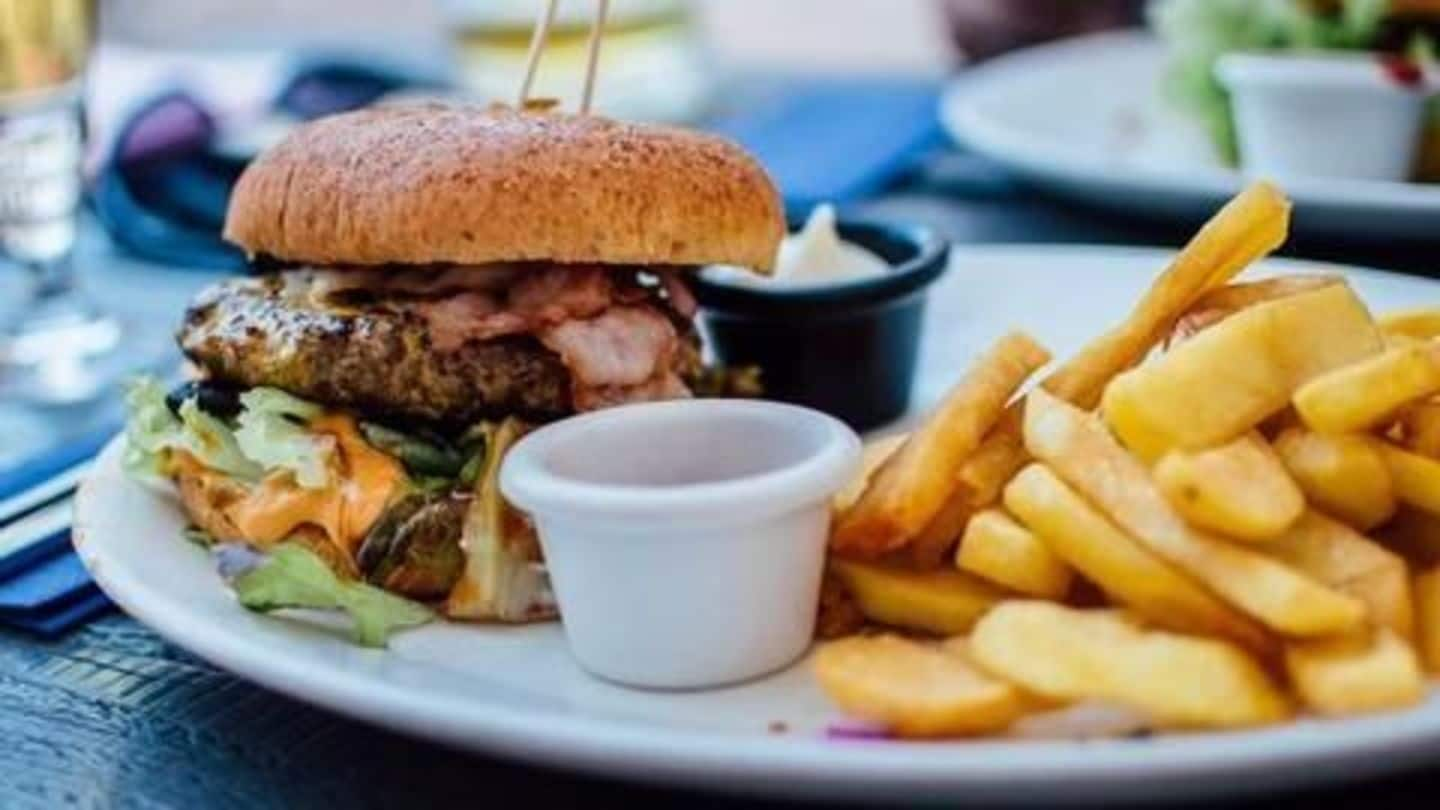 Doctors from AIIMS and specialized diabetes institutions have urged the government to hike taxes on unhealthy food items. "A 20% tax on sugar-sweetened drinks is projected to reduce obesity by 3% and type 2 diabetes by 1.6% during 2014-23," said Anoop Misra, Director, Diabetes and Metabolic Diseases, Diabetes Foundation. A 20% tax on palm oil is also estimated to avert 3,63,000 deaths during 2014-23.
Rising sugary beverage consumption
According to Diabetes Foundation and Centre of Nutrition and Metabolic Research, the annual per capita consumption of sugar-sweetened beverages has increased more than fivefold from 2 litres in 1998 to 11 litres in 2014.
Sugar tax soon to tackle obesity and diabetes
The Central government is mulling to impose a sugar tax on junk food and sugar-sweetened beverages to control the growing incidence of obesity and diabetes in the country. The proposal also includes stringent packaging and advertising norms. The measures are necessary because according to WHO, the prevalence of diabetes in India has doubled from 32 million in 2000 to 63 million in 2013.
Sugar tax has precedents across the world
Hungary, France, Finland, and Mexico are some of the countries that have imposed measures such as sugar tax. Mexico has seen a reduction of 6% in volumes of unhealthy drinks during the first year of taxation.
Kerala becomes first state to impose 'Fat tax'
Kerala has become the first state in India to impose "fat tax", in an attempt to curb the menace of obesity and diabetes. The imposition of the tax was announced in the recently promulgated Kerala Budget. The "fat tax", according to the budget, will be applicable to burgers and pizzas. It is decided that there would be 14% tax on purchase of these items.
Junk food to become more costly?
An 11-member group of secretaries including Union health secretary CK Mishra, and Dr Soumya Swaminathan, DG of the Indian Council of Medical Research has recommended higher taxation on unhealthy foods. The recommendation, aimed at stemming a spurt in lifestyle diseases like diabetes and hypertension has been forwarded to PM Modi. The group said revenues from the tax should be diverted to the health budget.