Gujarat flood death toll reaches 83, Rs. 500cr relief announced
Gujarat flood death toll reaches 83, Rs. 500cr relief announced
Jul 26, 2017, 10:53 am
2 min read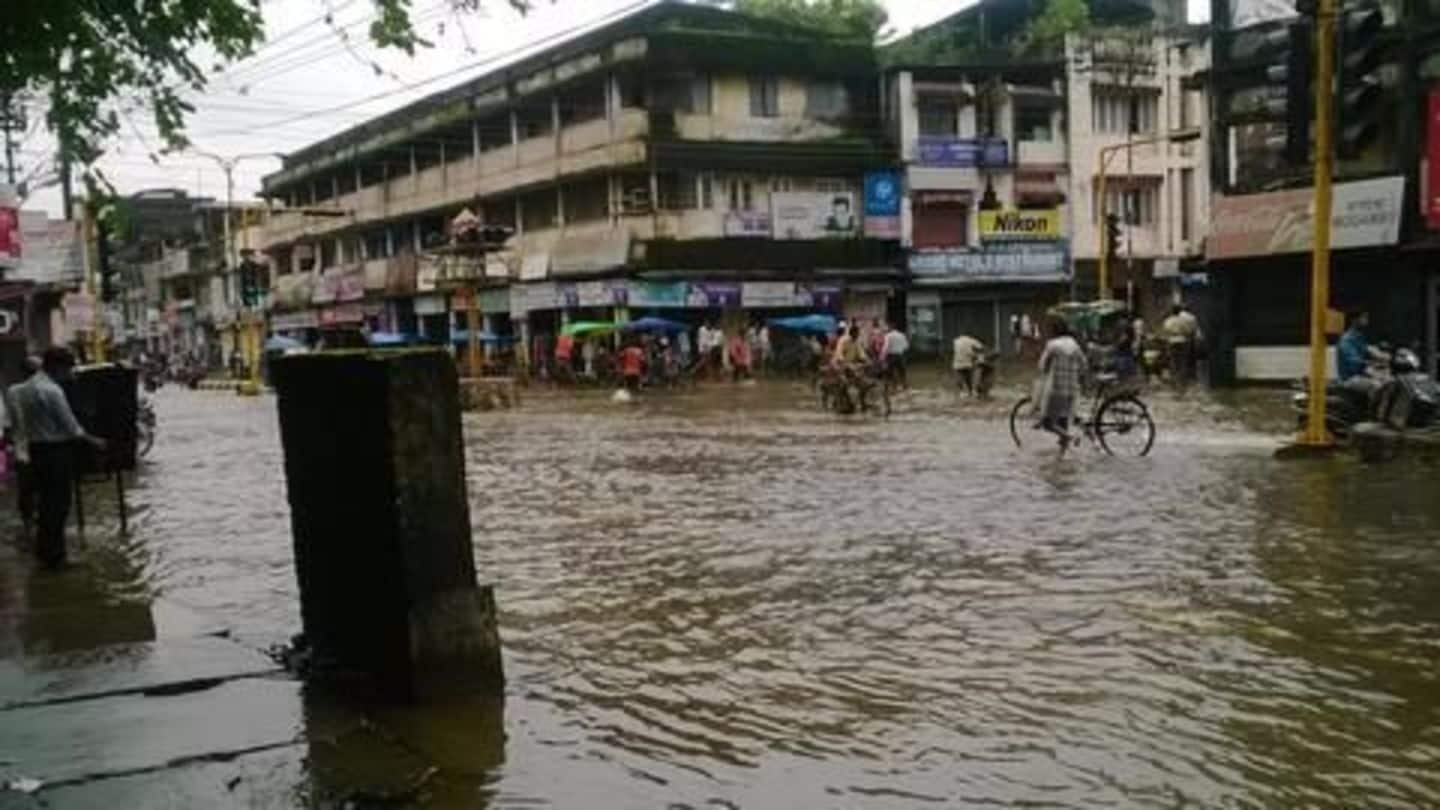 The flood death toll in Gujarat and Rajasthan has increased to 83 and 12 respectively. The situation eased in Assam but toll rose to 77. PM Narendra Modi has announced relief of Rs. 500cr for Gujarat, and compensation of Rs. 2L for kin of the deceased and Rs. 50,000 to those injured. Transport is suffering losses of Rs. 6cr daily, and railways Rs. 5cr.
2,500 evacuated to safer places in Gujarat
In Rajasthan, a woman and her daughter were swept away while crossing a bridge in Udaipur. Rescue operations are underway in Jodhpur, Jamnagar and Phalodi. Road and rail transport has been affected too. According to CM Vijay Rupani, rains in Rajasthan had increased water level in Gujarat's rivers. About 2,500 people have already been evacuated from Patan, Banaskantha and Kalol to safer places.
Northern India records heavy rainfall too
Several areas in northern India, including parts of Uttar Pradesh, Delhi and Himachal Pradesh witnessed rainfall. Varanasi recorded almost 100mm of rain.
West Bengal, Odisha prepare amid heavy downpour
In West Bengal, Birbhum, Hooghly, Purulia and West Medinipore are inundated. Kolkata witnessed heavy rains too. The met department has predicted more rainfall in the state's Gangetic region. Neighboring Odisha has prepared for possible floods in at least six districts (Balasore, Bhadrak, Jajpur, Keonjhar, Mayurbhanj and Sundargarh). Water levels of the Baitarani, Budhabalang and Subarnarekha has been rising steadily since a few days.
Rescue ops on in several states, thousands evacuated
In Gujarat, over 36,000 people have been evacuated to safer places and more than 1,600 rescued. In Rajasthan, authorities rescued at least 500 people by July 25 evening. Meanwhile in Assam, over 23,000 are still affected by floods in nine districts.