MHA to tweak Geospatial bill
MHA to tweak Geospatial bill
Edited by
Gaurav Jeyaraman
Jun 20, 2016, 11:29 am
4 min read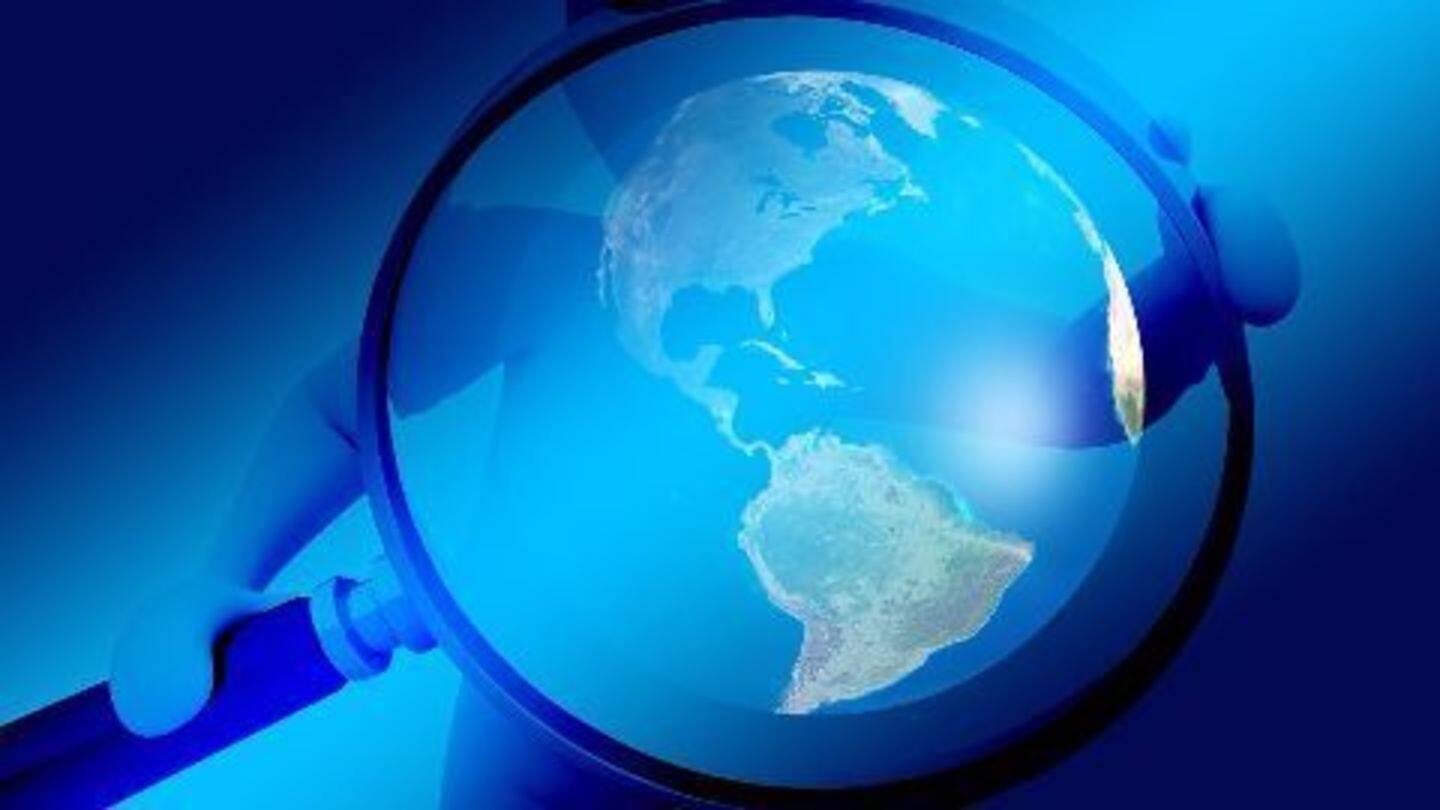 Home Ministry sources have indicated that the government may agree to "sensible" suggestions to improve upon the provisions of the proposed Geospatial Information Regulation bill. A ministry source said they "will go through the feedback we have received on the draft bill, and if there are any sensible suggestions, they will be agreed to." The final draft wil soon be presented to the Cabinet.
What is geospatial information?
The bill defines the geospatial information as geospatial data or images of man-made or natural physical features, boundaries or any other related information that have been acquired through satellites, aircraft, balloons, etc.
Incorrect Indian maps are frequently circulated
The problem of an incorrect depiction of India's map is not uncommon. In 2012, the US State Department had posted a map showing Jammu and Kashmir as part of Pakistan, which was later rectified after strong protests from India. Similarly, in 2013, Google maps made a similar goof-up when it showed Arunachal Pradesh as a part of China, which was also later corrected.
Twitter shows J&K as part of Pak and China
In Feb 2016, micro-blogging website Twitter, came under scathing attack from its Indian users after it depicted Jammu as part of Pakistan and Jammu and Kashmir as part of China. The goof-up occurred in the geo-tagging option in Twitter, which allows users to tag places in their tweet. Twitter admitted the blunder and rectified the anomaly after protests from the Indian government.
Upto 7 year jail term for incorrect India map
The government has come up with 'Geospatial Information Regulation Bill 2016' which makes it mandatory for anyone to take permission for acquiring, disseminating, publishing or distributing any geospatial information on India. The bill will put an end to incorrect maps depicting Pakistan-occupied-Kashmir as part of Pakistan and Arunachal Pradesh as part of China. The bill also imposes a hefty penalty for wrongful depiction.
The bill extends to the whole of India and applies to all the citizens of India, including those living outside India.
Google maps will require a license to operate
The bill requires online platforms such as Google maps, Google Earth, etc. to acquire a license to run in India. The licensee shall be examined by a security vetting authority which will be specially constituted under this law for granting licenses after due vetting. The licensee shall have to display an insignia of clearance on the security vetted geospatial information.
Stringent penalty provisions
The bill proposes a stringent punishment of up to 7-year jail terms and/or a fine ranging from Rs.1 crore to Rs.100 crores for those who acquire any geospatial information in contravention of the law.
Geospatial Regulation Bill to undergo changes
The government is considering amendments to the draft Geospatial Information Regulation Bill, after several government departments disagreed with some of the stringent clauses it proposed. The Department of Science and Technology said the changes included introducing a cap on the fines for violations and also reducing prison terms for those indicted. The DST said the bill goes "against the spirit" National Geospatial Policy 2016.
Pakistan seeks UN intervention on India's GIR bill
Pakistan has raised objections against India's draft Geospatial Information Regulation bill, asking the UN to uphold its resolutions and urge India to stop such acts which are in "violation of international law". Pakistan raised the concerns through a letter from their Permanent UN Representative in New York. The official complaint states that India's depiction of Jammu and Kashmir "is factually incorrect and legally untenable".
MEA rejects Pak's opposition to GIR bill
Ministry of External Affairs spokesperson Vikas Swarup has termed the details of the GIR bill an "entirely internal legislative matter" and said that Islamabad has no locus standi in it. He added that based on the UN charter, the body cannot legally interfere in a country's internal matters. He also rejected Pakistan's repeated attempts to internationalize issues that can be solved bilaterally.