Heat-wave kills two in Maharashtra, other states on high alert
Heat-wave kills two in Maharashtra, other states on high alert
Written by
Anish Chakraborty
Mar 31, 2017, 07:53 am
3 min read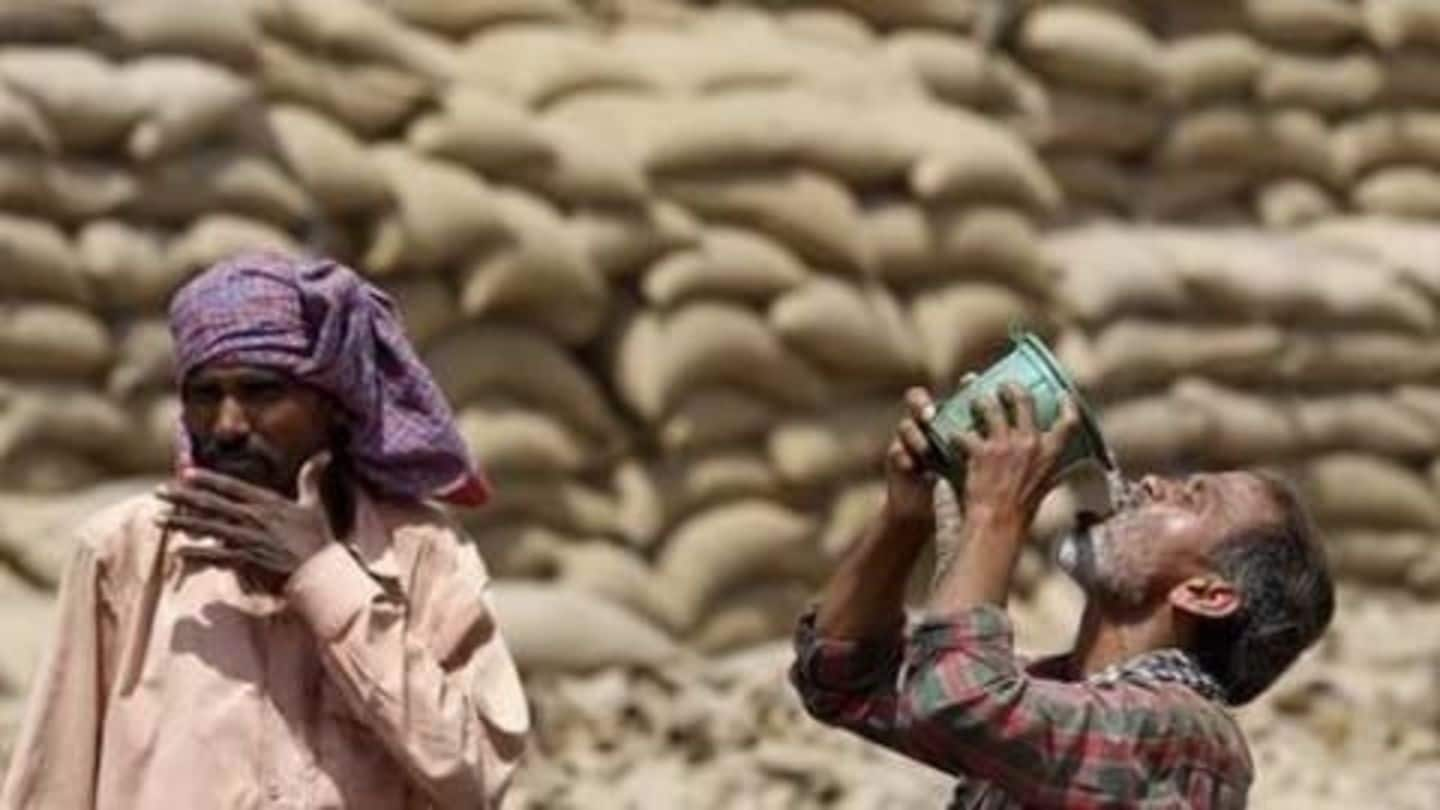 On Thursday, the Maharashtra government affirmed that two people, one each from Aurangabad and Solapur districts, died due to the heat wave. The government also directed approximately 160 civil and sub-district hospitals to set up wards dedicated especially to heat-wave patients. Numerous states have raised heat alerts due to the increasing temperatures, which are normally observed in the months of April-May.
Global warming has nine Indian cities blistering in heat
A new study published in the US journal Proceedings of the National Academy of Sciences, depicts that even if the targets set in the Paris Climate goals are met somehow, 44 major cities across the globe are still going to witness deadly heat in near future. Nine Indian cities mentioned in the list are Ahmedabad, Bengaluru, Chennai, Delhi, Hyderabad, Kolkata, Mumbai, Pune, and Surat.
What transpired at Paris Climate Summit 2015?
195 nations for the first time agreed upon a legally binding global climate deal. Governments of the countries agreed to keep the increase in global average temperature to under 2 degree Celsius above pre-industrial levels. EU and other developed countries agreed to support climate action to reduce emissions and build resilience to climate change impacts in developing countries, such as India.
Why India has major reasons to worry
2016 was recorded as the hottest year since 1901, the previous year i.e. 2015 saw over 2000 deaths due to heat wave. If human core body temperature exceeds 37 degree Celsius, it may cause a deadly heatstroke. It is just the beginning of the summer season and already West Rajasthan, Gujarat and parts of Madhya Pradesh have been subjected to heat waves.
Steps taken by India to fight climate change
India has finally taken a step to mitigate climate change. As per Environment Minister Jairam Ramesh, India would reduce emissions by "broadly indicative number," not bound by international law. Last month, the Ministry of Environment and Forests released a report listing 20 initiatives that India is undertaking to address climate change, which is part of India's larger National Action Plan on Climate Change.
Roles played by the US and China in climate change
United States and China formally joined the Paris Agreement on Climate Change, which is a huge step as these two nations are the largest carbon emitters in the world. China has said it will reduce carbon intensity of its economy by up to 65% by 2030. The United States, on the other hand had pledged to reduce emissions by roughly 28% by 2025.
Trump tearing apart Obama's efforts of years to fight climate
Trump has launched a major assault on Obama's climate change legacy. One executive order signed by Trump, asks for the review of clean power plan (Obama's effort), which restricts greenhouse gas emissions at coal-fired power plants. Environmental activists denounced the President's plan but Trump said it would allow workers to "succeed on a level playing field for the first time in a long time."
It doesn't get hotter than this
The highest temperature ever recorded in India was in 2016 on May 19 when the temperature of a small town named Phalodi, in the western state of Rajasthan, climbed up to a burning 51 degrees Celsius (123.8 degrees Fahrenheit).