Ryan murder: Pintos summoned for questioning on September 26
Ryan murder: Pintos summoned for questioning on September 26
Sep 22, 2017, 12:28 pm
3 min read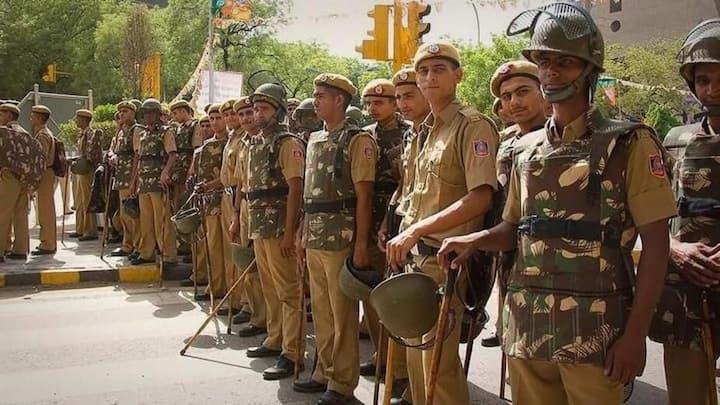 The Pinto family, the trustees of Ryan International, has been summoned on September 26 for questioning in the murder case of seven-year-old Pradyuman Thakur. However, Gurgaon Police, which has already faced flak over slow action, is delaying things even further. Considering the Punjab and Haryana HC refused to stay the Pintos' arrests, swift response could have ensured the accused don't evade action.
Pradyuman Killing Case: All Ryan campuses shut for two days
Following the protests against Ryan International School in Gurugram's Bhondsi over the killing of Class-II student Pradyuman Thakur inside school, all four Ryan campuses in the city will remain shut for two days under government orders. Gurugram DCP Vinay Pratap Singh said the decision was taken keeping safety in mind. Apart from Bhondsi, Ryan has two campuses in Sector-41 and one in Sector-31.
Amid allegations of conspiracy, Ryan murder case transferred to CBI
The case of seven-year-old Pradyuman Thakur's murder at Gurugram's Ryan International has been handed over to the CBI, Haryana CM Manohar Lal Khattar said today. The state government will meanwhile take over the school management for the next three months, he added. The case took a murky turn today as the prime suspect's lawyer alleged he was tortured for a confession.
Ryan Murder: Pradyuman's death was caused by 'shock and haemorrhage'
According to the post mortem report of Pradyuman Thakur, the seven-year-old killed at Ryan International, the cause of death is "shock and haemorrhage" An external injury was caused due to a sharp single-edged weapon which led to his death. The Haryana government had yesterday recommended a CBI probe in the case. Meanwhile, Ashok Kumar, the prime suspect, has alleged he's being made a scapegoat.
Ryan reopens 10 days after student's murder, shuts down again
After resuming classes 10 days after a seven-year-old kid's murder in the school, Ryan International (Gurugram) has shut down again till September 25. Day before yesterday, the victim's parents had opposed reopening of the school, saying it could lead to "tampering" of evidence. But DC Vinay Pratap Singh claimed the crime scene has already been sanitized. "Safety concerns will be addressed till (September 25)."
Punjab-Haryana HC refuses to stay arrest of top Ryan officials
The Punjab and Haryana HAC has refused to stay arrests of Ryan International trustees in the murder case of a seven-year-old in its Gurugram premises. It has also sought the Haryana government's response on the matter. The top officials- founder Augustine Pinto, MD Grace Pinto and CEO Ryan Pinto- had earlier approached the Bombay HC for pre-arrest bail. Last week, the court refused.