Indian Railways plan to use Talgo trains on lease
Last updated on
Jan 20, 2017, 04:41 pm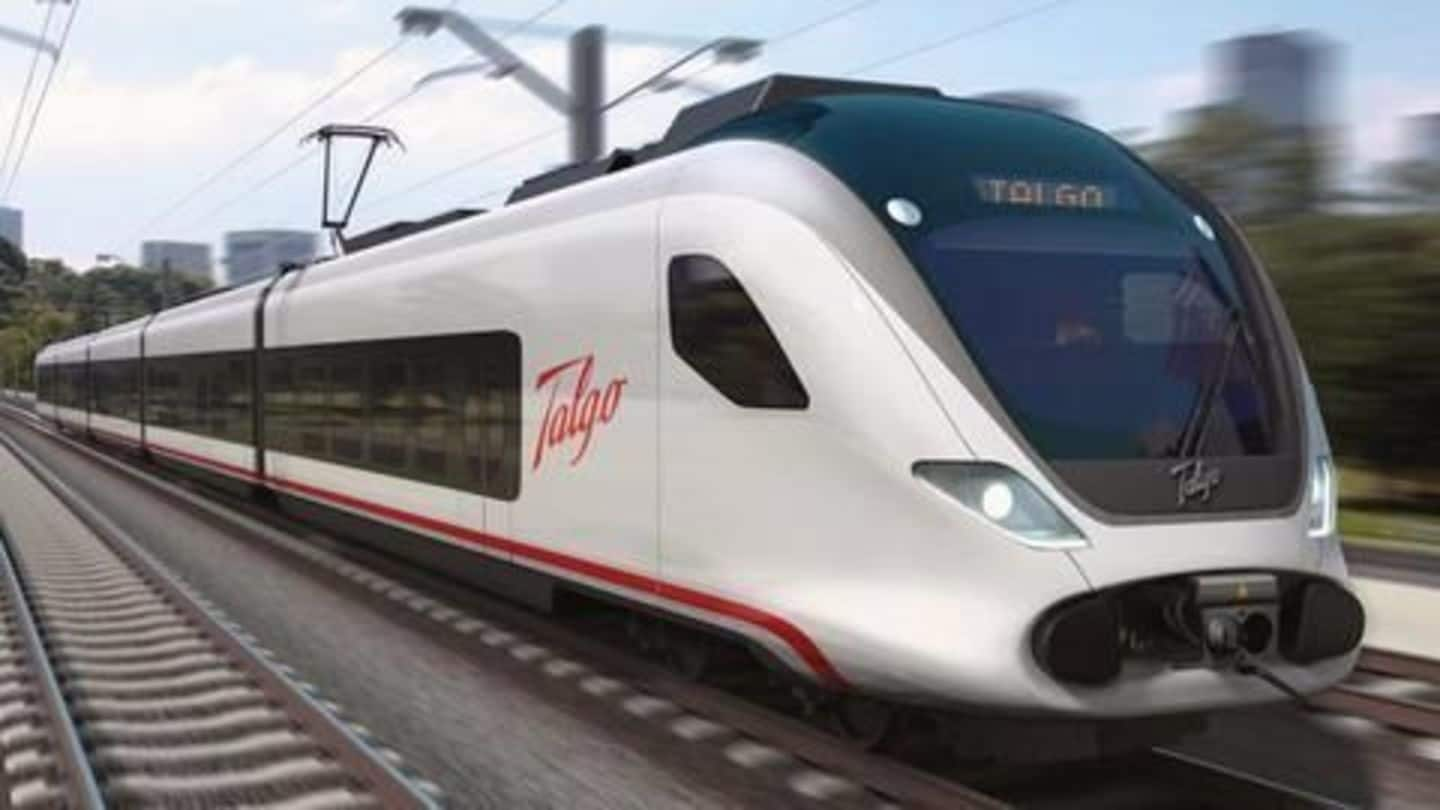 Indian Railways is currently working on a lease agreement to operate the Spanish Talgo trains on routes like Delhi-Amritsar, Delhi-Lucknow, Bengaluru-Chennai and Mumbai-Ahmedabad. Finance Minister Arun Jaitley is expected to announce the plan in the upcoming Union Budget. The plan aligns with the Centre's intention to increase the average speed of Mail and Express trains to 100 kmph from 65 kmph.
What is Talgo?
Talgo is a Spain-based manufacturer of high speed, standard, inter-city passenger trains. Alejandro Goicoechea and José Luis Oriol founded the company on 28 October 1942. The full form of TALGO is 'Tren Articulado Ligero Goicoechea Oriol'. Since its inception, the company has been active in the design, manufacture, and maintenance of railway material, manufacturing railway maintenance equipment apart from providing other railway-related services.
Talgo's proposal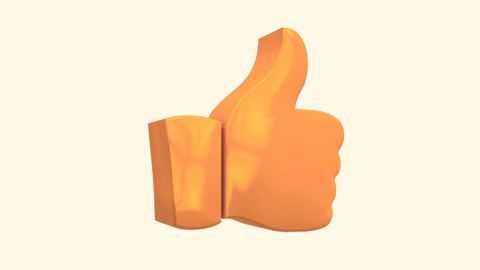 In Jul'15, the Indian Government gave an in-principle approval accepting Talgo's proposal. Talgo was allowed to conduct trial runs of its lighter and faster trains to cut the Delhi-Mumbai travel time from over 17 hours without revamping India's age-old tracks. Talgo said they were hopeful of bringing their train to India between Oct-Nov'15 at their own risk and cost to demonstrate its advantages.
Talgo 9 series train's trial runs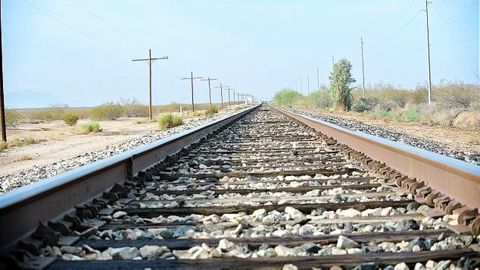 After importing the Talgo Series-9 in Apr'16, Indian Railways conducted two trial runs in mid-2016. In the first trial run from 29 May, the train covered the Bareilly-Moradabad route of 90 km at 80-115 kmph. In the second test run from 13 July, the train reached a record high speed of 180 kmph on the Mathura-Palwal route, covering 86 km in only 39 minutes.
Faster acceleration as well as deceleration
The high-speed Talgo trains can achieve faster acceleration as well as deceleration apart from running high speeds even on curves. The coaches of the train are lighter in weight helping the train reach destinations much faster than other coaches run on Indian Railways.
Talgo train covers New Delhi-Mumbai route within 12 hours
Spain's high-speed Talgo train successfully completed its final trial run covering the New Delhi-Mumbai Central route in 11 hours and 48 minutes. The train's trial run had been conducted at maximum speed of 150 kmph covering a 1384 km distance. The Rajdhani Express currently covers the same distance between the two stations in 15 hours and 50 minutes at 130 kmph.
Talgo travels at much faster speed compared to Indian trains
An Indian Railway official stated, "The train departed from New Delhi at 2:45 pm on Saturday and arrived in Mumbai Central at 2.33 am on Sunday. Talgo can negotiate curves and climb any hills at much faster speed compared to conventional Indian trains."
Not only speed, Talgo's got class!
The Talgo Series-9 train is known for the range of amenities and luxuries it offers to make the travel enjoyable and lively. Individual footrests, comfortable seats, reading lights, tables, audio entertainment controls, video monitors, etc. are some of such amenities. Though being a bit expensive, the train offers a fast and comfortable travel; it might be rolled out soon on other Indian Railway routes.