Amarnath attack reprehensible, killed civilians exercising right to worship: US
Amarnath attack reprehensible, killed civilians exercising right to worship: US
Written by
Shikha Chaudhry
Jul 12, 2017, 11:51 am
3 min read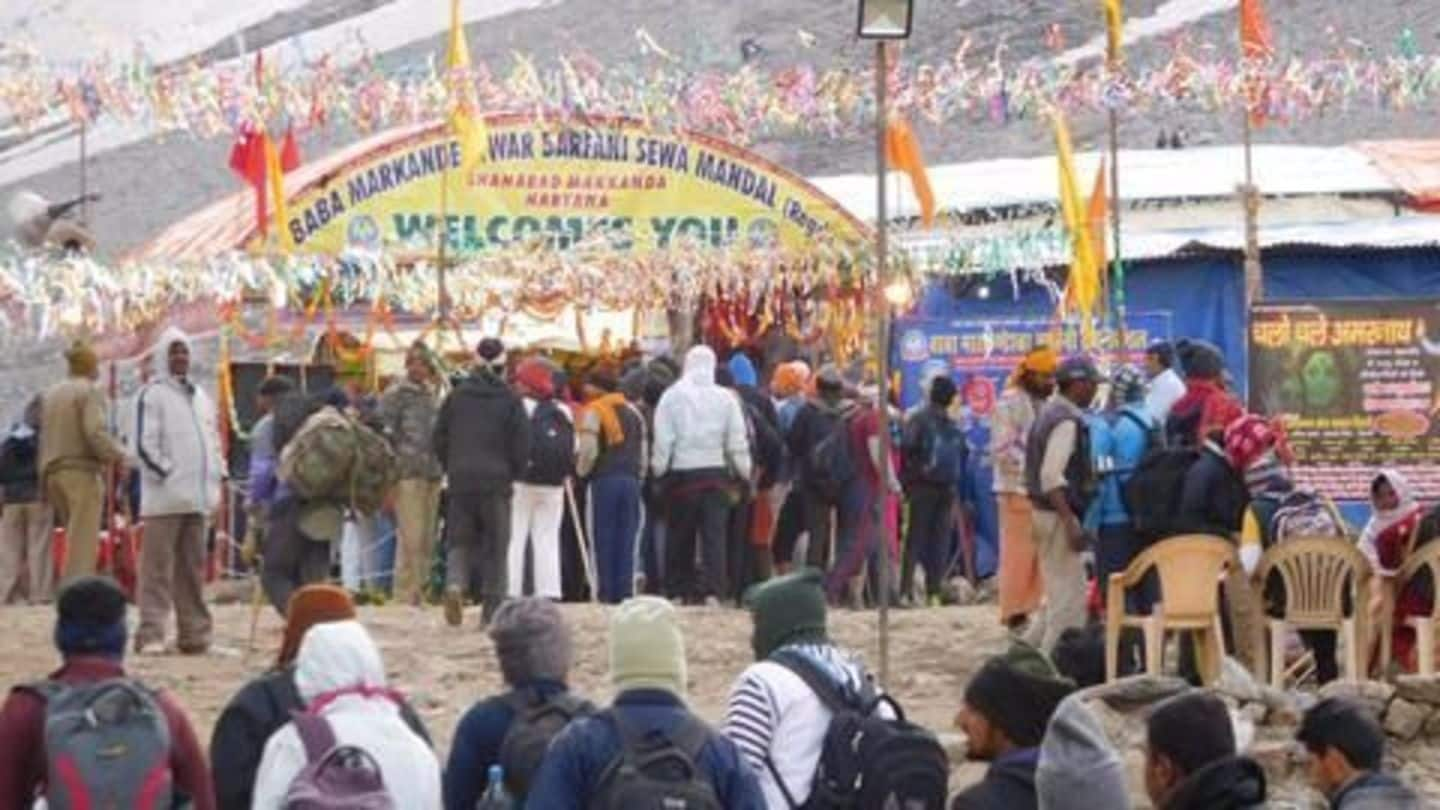 The US State Department has called the attack on the Amarnath pilgrims "reprehensible" as "civilians were killed as they were exercising their right to worship". "That's of great concern to us," said spokeswoman Heather Nauert. Seven pilgrims were killed and 14 injured when terrorists opened fire at an Amarnath Yatra bus in Batengoo.
How safe is the Amarnath Yatra?
The Amarnath Yatra isn't the safest of pilgrimages. During 1991-1995, it was suspended due to terrorist threats. In 2000, Kashmiri militants massacred 30 in Pahalgam, most of them yatris. This year's 40-day yatra, which started on June 29, had extra risks. On July 8 last year, Burhan Wani was killed. His successor Sabzar Bhat was neutralized a month ago. 27,000 personnel have been deployed.
Terror attack: 7 Amarnath pilgrims killed, 3 policemen injured
In Anantnag, at least seven people were killed and 14 injured when an Amarnath convoy was attacked by the terrorists. Terrorists opened fire on vehicles carrying the pilgrims. "Some gunshots were heard on Jammu-Srinagar Highway near Batengoo, two yatris have been killed, four others sustained injuries," a police source said. Traffic has been halted at the Srinagar-Jammu highway.
Amarnath attack: Rules broken, warnings neglected
Reports claim that the bus attacked had flouted rules, and the vehicle didn't have the permission to be on the highway after 7 PM. The bus didn't have any registration or a number plate. Moreover, the yatris were not supposed to move without ROP and escorts which weren't accompanying the pilgrims at the time of the attack.
Modi condemns the attack, says won't be bogged down
PM Modi condemned the attack sharply and said: "India will never get bogged down by such cowardly attacks and the evil designs of hate". He assured all possible assistance to the state. Even Home Minister Rajnath Singh told Jammu and Kashmir Chief Minister Mehbooba Mufti and Governor NN Vohra that the Centre will provide full support and help to the injured.
Amarnath attack: LeT carried out assault masterminded by Pakistani terrorist
J&K police said the attack on Amarnath pilgrims was carried out by the Lashkar-e-Taiba under the supervision of Pakistani terrorist Ismail. Before opening fire on a bus and killing seven people, the terrorists had attacked a police bunker at Batengoo. There are no reports of injuries. Internet services have been suspended in Jammu. Meanwhile, the yatra has resumed, confirmed CRPF IG (operations) Zulfiqar Hasan.
Home ministry officials on alert
Home Minister Rajnath Singh has called a high-level meeting at his residence. J&K Governor NN Vohra is also leading an emergency meeting in Srinagar. Important home ministry officials including MoS (Home) Hansraj Ahir and Kashmir Joint Secretary Gyaneshwar Kumar are scheduled to visit the site. The seven bodies and the 14 injured victims, all from Gujarat, have meanwhile been airlifted to New Delhi.